Tread with care while regulating Ed-Tech firms
China's crackdown, ostensibly for the sake of 'common prosperity', gives India an opportunity for better investments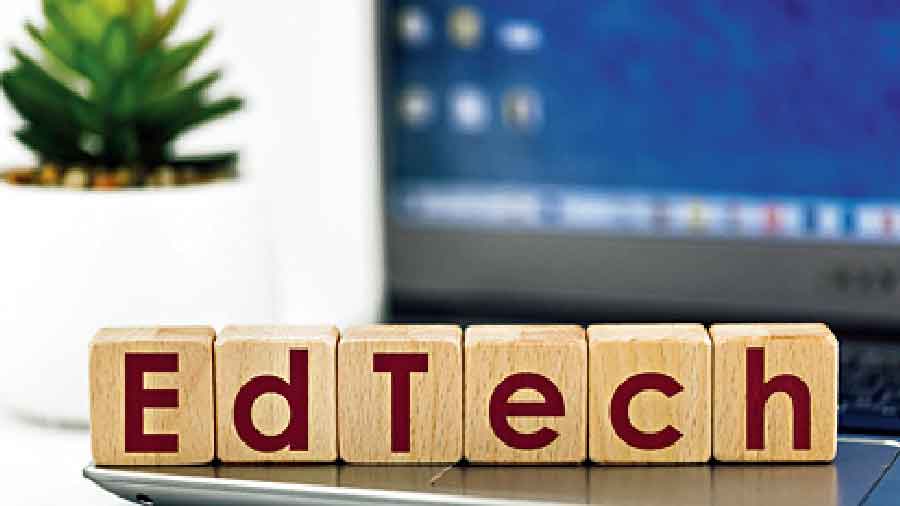 Representational image
PxHere
---
Published 19.04.22, 01:27 AM
|
---
Malpractice by a prominent Ed-Tech company was discussed in Parliament, leading the education ministry to advocate caution while opting for the services of Ed-Tech companies. Ed-Tech firms responded with measures for self-regulation by forming the India EdTech Consortium under the Internet and Mobile Association of India. The measures include a two-tier grievance redressal mechanism and a common code of conduct.
Self-regulation carries an inherent conflict of interest: to not judge one's case is a pillar of natural justice. Further, on observing the regulatory developments for over-the-top platforms, it may be argued that self-regulation through IEC may be a stop-gap arrangement. Following censorship debates concerning OTT platforms, leading OTT platforms reportedly signed a self-regulation code with such provisions as disclosure of maturity ratings and content descriptors. Yet, in February 2021, the Centre notified the Information Technology (Intermediary Guidelines and Digital Media Ethics Code) Rules, 2021.
Therefore, existing law and policy need to be highlighted to provide context for any policy to regulate Ed-Tech firms. What needs regulation, to which degree, and what does not need to be discerned in light of the effects of the emerging data protection law.
Ed-Tech services derive authority from Article 19(1)(g) of the Constitution, providing the right to carry on any trade or business. However, 'reasonable restrictions' may be imposed on Article 19(1)(g) as per Article 19(6) under which any upcoming regulations may derive authority. Education falls under the Concurrent List but the Central law shall prevail upon any conflict.
The Ed-Tech sector witnessed 'creative disruption' when online classes were needed during the Covid-induced physical lockdowns. Of the estimated 4,530 Ed-Tech companies in India, 435 have come into existence in the past two years. The current market size is $800 million; it is estimated to become $30 billion by 2030. In the education sector, foreign direct investment, permitted up to 100 per cent under the automatic route since 2002, augments this growth. The upcoming regulations must avoid impeding the growth of the Ed-Tech sector. China's crackdown on its Ed-Tech firms, ostensibly for the sake of 'common prosperity', gives India an opportunity for better investments. Volatile policymaking in China has adversely affected the valuation of Ed-Tech firms operating there.
The alleged involuntary auto-debit and automatic transfer misuse by certain companies has marred the credibility of the Ed-Tech ecosystem. But there are instances of misuse in other sectors, including predatory digital loan practices through online and mobile apps. A broader understanding of the misuse of technology may help address the concerns of the Ed-Tech sector.
Ed-Tech would also be regulated by the data protection law that is being finalized. The basic tenets of the law are likely to consist of compliance with personal data, data localization of sensitive data, extra-territorial applicability and cross-border transfer restrictions. Specific compliance measures for Ed-Tech companies, inter alia, would include: parental consent for processing data of children; verification of children's age; a bar on profiling, targeted advertisement to children, behavioural monitoring or undertaking the processing of data that may cause 'significant harm' to children.
While framing a policy for Ed-Tech, the government must be wary of the additional regulatory requirements of the emerging data protection law. A comprehensive discussion with the stakeholders, including students, parents, and Ed-Tech entrepreneurs will go a long way in ensuring a fruitful policy for regulating the Indian Ed-Tech space.
(Shatakratu Sahu is a legal advisor at an Ed-Tech company. Devendra Jaiswal is its co-founder)