Positive signs
There is a lot to look forward to in 2021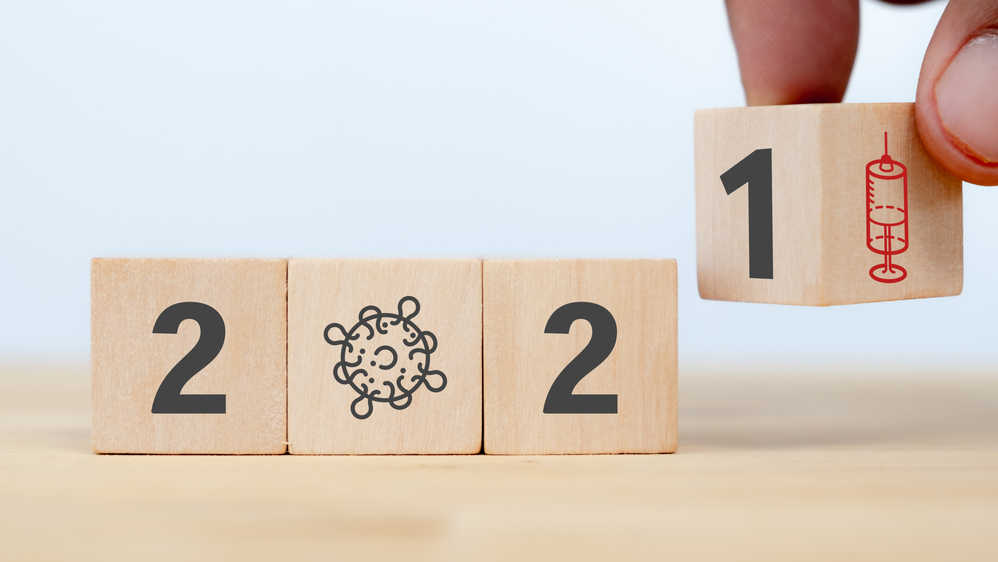 Representational image.
Shutterstock
---
Published 19.01.21, 01:48 AM
|
---
The year 2021 brings positivity and optimism. There is a lot to look forward to even though the battle against the virus is not yet over. Countries are still challenged by recurrent infections. But effective vaccines discovered late last year have transformed into advancing inoculations in 2021. This heralds the end of the pandemic and a corresponding restoration of economic lives ahead. Backing this are bouncebacks that have mostly surprised by their speed and strength everywhere. These are solid reasons for the positive turn expected in 2021 in spite of the risks and occasional setbacks that may arise. 
Positive developments in recent months impart a cheerful start. Dominating are the vaccination drives that commenced last December in many countries and in India last week. Inoculating large populations is overwhelming, especially for a big country like ours. The assurance is that the task, once begun, will expand and improve with time in spite of hurdles. The majority population in advanced countries, for example, the United States of America, is expected to be covered by the second half of 2021, and possibly by the third quarter in India. The prospective release of people from their safe barricades to streets, movies, restaurants, travel places and so on has charged the environment. Business and governments can now see suppressed consumer demand un-bottling and revenues restoring ahead.
The enthusiasm is layered over mostly good economic news. Post-lockdown recoveries have proved better than expected; growth forecasts have mostly been upgraded with few exceptions. China grew 2.3 per cent in 2020, giving a strong global boost. Then, the US election outcome signalled smoother governance last November. Vaccine and second-round US stimulus hopes are driving up investor sentiments, rallying markets to dizzying heights since, and have spilled over into the new year. With the US now intending to inject more fuel with a $1.9 billion fiscal push, and the growth forecast for China being 7.9 per cent in 2021, the two nations may provide a significant global thrust with their economic heft. 
The upbeat global factors have been mirrored in Indian markets and asset prices as well. The sentiments are reinforced by genuine economic improvement and a satisfying decline in infections. 2021 begins with a backdrop of a steady upward trend in lead economic and mobility indicators; a much lesser contraction in aggregate output, -7.7 per cent, is now foreseen in FY20 than the double-digit expected before. In synchronization with the rest of the world, India's return to normalcy is also expected to be continuously spurred on by increasing inoculation coverage, which could free a critical mass of consumers from virus fears. Of special import here is the positive thrust this will give to the services economy, a large portion of which has been pressured by Covid-19, depressing consumption and employment. 
For all these positives, it is not as if all is hunky-dory. This year does come with risks, pressures and challenges. For example, new Covid-19 variants could resist the currently workable vaccines, require modification and delay progress; present inoculations could stumble; while containing severe, current outbreaks, for example, in the US and Europe, could be tough. Economic risks, too, are several and complex. Rebounding economies could falter, for example, in a double-dip recession, as is feared for the Eurozone this month itself. A major macroeconomic risk has surfaced in the fear of a surprise inflation outburst in response to pent-up demand pressures, triggering 2013 taper tantrum repeat fears in case the inflation forces a monetary retreat by the US Federal Reserve. For emerging economies such as India, this risks a sudden reversal of foreign capital flows with feedbacks to stocks, bonds and the exchange rate. 
Policies could go wrong; for instance, support can be withdrawn too soon. The pressures are intense because of the risk that the nascent post-pandemic upturns could falter, slow down or even reverse. An oft-observed pattern in usual recessions is that the V-shaped recovery does not immediately return to the former peak; or growth fails to lift further from the peak, either flattening or falling below the former trend. The policy challenges exist, therefore, not only for 2021 but beyond, for the world as whole. This is also the stage when deeper wounds surface, such as permanent damages to the supply side with business closures, job losses and lowered individual incomes from the resulting backward spiral. 
For India, the policy challenge and pressures are similar but compounded for two reasons. One, unlike most other countries, an adverse public financial position and rating agencies' fears limited fiscal policy aid at the outset. The post-pandemic recovery context is nebulous at present: real economic betterment is yet to be backed by a matching pick-up on the financial side; the post-pandemic state of bad assets is still to be recognized and exactly known; economic conditions in the large informal economy, which has not been accurately represented in national accounts for a long time, are unidentified; while clear evidence that employments have recovered is to the contrary — unemployed numbers were estimated at 15 million more last December than one year ago.
Two, the economy was poor and deteriorating on the eve of Covid-19 last year. The gross domestic product growth then dropped to 4.2 per cent in FY20, the third year in a row. The causes and nature of that prolonged slowdown, if structural or cyclical, remain undiagnosed. Covid-19 overshadowed that decline and discourse. But the problem has not gone away, and has to be dealt with in addition to the challenge posed by the post-pandemic recovery. This is a very demanding task, for it requires abundant policy room that India simply does not have on the fiscal front; the monetary policy side could also encounter constraints from the acceleration of the global rise ahead. These complex objectives will have to be confronted, to start with, by the imminent budget that, hopefully, has them on the drawing board to draft fiscal responses for the next two years at the least.
The pressures apart, the positive portents that the new year brings with it are a big cause for optimism and celebration. Let us hope that the two — inoculations against the coronavirus and the emergence from its devastation in 2020 — jointly move only in one direction, which is upwards, this year. It is a lot worth looking forward to.
The author is a macroeconomist