The wronged: No sipper for Swamy
A perverse kind of insensitivity seems to inform the conduct of authorities when it comes to the treatment of dissenters who find themselves in New India's prisons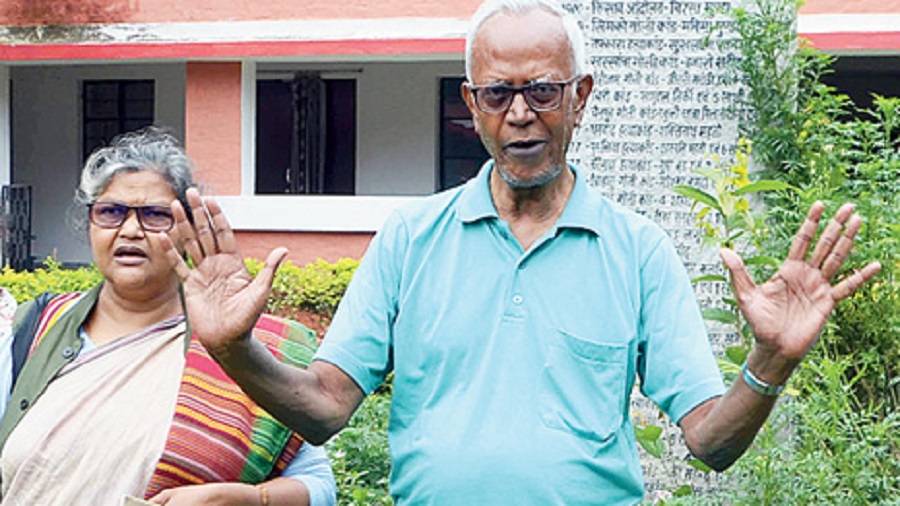 Father Stan Swamy.
File picture
---
Published 01.12.20, 01:06 AM
|
---
The right to live with dignity is non-negotiable. It is the responsibility of a constitutional democracy to ensure that this right is not applied selectively. But there is mounting evidence to suggest that the application of the right is far from universal. The indignities suffered by Father Stan Swamy — now in prison as an accused in the Bhima-Koregaon case — are a case in point. The activist, an octogenarian and suffering from Parkinson's disease, has been forced to apply — twice — for such basic amenities as a straw and a sipper so that he can drink water. The response of the special court and National Investigation Agency to this perfectly justified plea has been shocking. The NIA was given 20 days by the court to file a response; when the investigative agency denied the charge, the court rejected the priest's application, forcing the ailing man to file a fresh petition — for a straw and sipper.
A perverse kind of insensitivity seems to inform the conduct of authorities when it comes to the treatment of dissenters who find themselves in New India's prisons. G.N. Saibaba, a political prisoner who suffers from crippling disability, was forced to resort to a hunger strike to get access to medical records and books; hospital visits have been allegedly denied to Shoma Sen; the accused in the Delhi riots cases have been forced to petition the court to get warm clothing. These sufferings are consistent with what undertrials — they constitute 70 per cent of India's prisoners — are forced to endure. Data published by the National Crime Records Bureau since 2000 reveal that over 26,000 individuals have lost their lives in judicial custody; illness, made worse by poor sanitary conditions, minimal facilities and overcrowding, remains one of the primary causes of the growing mortality rate in jails. There is concern that the authorities are taking advantage of Covid-19-induced restrictions to turn prisons even more opaque. It is not as if the rules and rights of inmates are unclear. India's highest has reiterated the need for treating prisoners with dignity and pressed for prison reform. That the lower rungs of the jail administration need to be sensitized cannot be denied. But that should not deflect attention from another kind of laxity: the absence of political will for humane treatment. A political fraternity hell-bent on demonizing prisoners is complicit in heaping indignities on these citizens.