The Bengal governor is undermining the dignity of his chair
He feels the need to comment critically on the state government at every opportunity, but bickering is really not what a governor does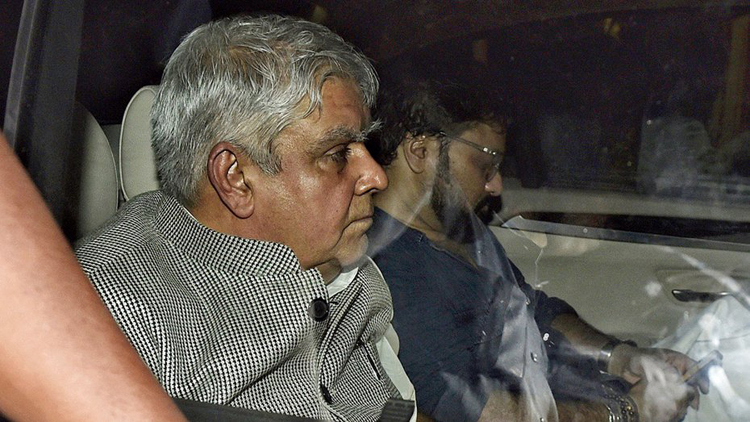 ---
---
Victorian attitudes to children are no longer popular. The stricture that children should be seen and not heard seems shockingly repressive nowadays; the sooner they speak and say clever things the prouder their parents are. Ideas about bringing up infants have obviously evolved. Such evolution is inevitable in a changing society: ideas about the conduct of adults in the public eye may be evolving too. Perhaps that is why governors nowadays are far more vocal than the Constitution seemed to have wished for when it defined a post above political rivalries, a symbolic head of government who is nominated, not elected.
Reality has proven to be quite different in cases where the political party in state government is opposed to the ruling party at the Centre, which nominates the governor. But few have been as visible and vocal — and as active — as Jagdeep Dhankhar, the governor of West Bengal. Mr Dhankhar rushed spectacularly to Jadavpur University in order to 'rescue' Babul Supriyo, a Central minister apparently unable to leave the premises because of student protests. The knight-in-shining-armour act did not sweeten his relationship with the state government against which the governor is full of complaints. Mr Dhankhar was vocally upset that he was 'sidelined' at the Durga Puja carnival, made to sit on a separate dais — to show him respect, said the state government — from which he could neither see nor be seen. Then the governor's desire to meet members of the administration independently wherever he goes visiting has been foiled by officers sending in their excuses, leading to further complaints from the offended gentleman. But by crying foul at the state government's behaviour towards him all the time, he is destroying the dignity of the governor's position.
It is a pity that Mr Dhankhar feels the need to comment critically on the state government at every opportunity, for bickering is really not what a governor does. He is also opening himself up to the state government's charges of representing a particular point of view by partisan remarks — scoffing at the chief minister's comment about her phone being tapped while declaring that he has received complaints from politicians, businessmen and state officials for the same reason. The implication is not pleasant. Mr Dhankhar also said that West Bengal's refusal to accept the Ayushman Bharat scheme was politically motivated; he has thousands of requests asking for it. Amid all this, calling himself a 'copy-book governor' sounds slightly comic. Mr Dhankhar lives in hurt — he is not invited to state programmes and, cruelly enough, to the film festival — and is cast down at being the only governor in the country — he has obviously counted — who was not greeted by the chief minister of his state for Diwali. He is the governor; why should he complain about wishes and invitations? A toddler in Victorian times would have been sent to bed without dessert.