Man and Superman
With one star long gone, and the second obviously poised for the skies, the contest between Uttam Kumar and Soumitra Chatterjee seemed to have evaporated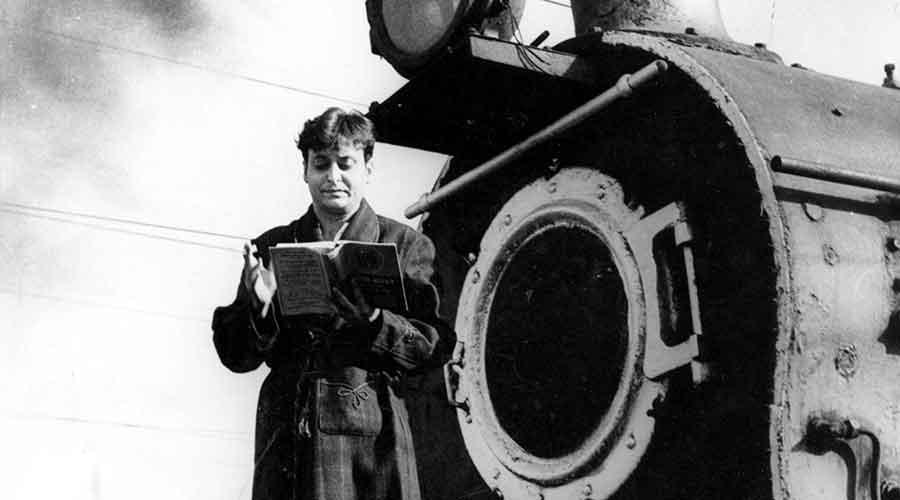 ---
---
There have always been two camps among lovers of Bengali cinema — the Uttam Kumar camp and the Soumitra Chatterjee camp. These have little to do with film appreciation or keen artistic sensibility. In fact, it would not be such a terrible exaggeration to say that for years people just crawl out of the womb programmed one way or the other. Matinee idol Uttam Kumar's untimely death in 1980 did not make a dent in his fan-following nor did it weaken his camp strength. And by the time Soumitra Chatterjee died last week after several weeks in hospital, he had acquired legions of new admirers — some from the opposite camp as well.
Old comparisons
The bulletins about Soumitra kept flashing for 40 days. Corona positive, Corona negative, now stable, now critical, now responding to music therapy, now on dialysis, now responding to blood transfusion… In a non-corona situation, routine life pours out and on like a steady stream; anxiety and grief can thicken only so much. But in a corona stricken world, anxiety is contagious and grief too. As Soumitra fought for life, a larger community lived the ebb and flow. In the meantime, all spaces brimmed with the actor's works, new and old; discussions around them, new and old. Old comparisons raised their head, but obviously.
Hoyto tomari jonno…
Only, with one star long gone, and the second obviously poised for the skies, the contest seemed to have evaporated. What remained was a sense of difference. Uttam Kumar had mostly played the hero. Soumitra, come to think of it, had played the Other more than once. Uttam Kumar was swagger and smile and charm. Soumitra's sabre-sharp mind shone through his works. One embodied romance. The other, reality. And then came the final news flash --- The End. Most of the tributes to Soumitra contained a reference to Uttam Kumar. And so the camps endure --- the Uttam Kumar camp and the Soumitra camp --- more distinctive than rival, and with the added provision of dual membership.