The US Open men's singles final was enthralling
Nobody seems good enough to displace tennis' famous three - Federer, Nadal and Novak Djokovic - anytime soon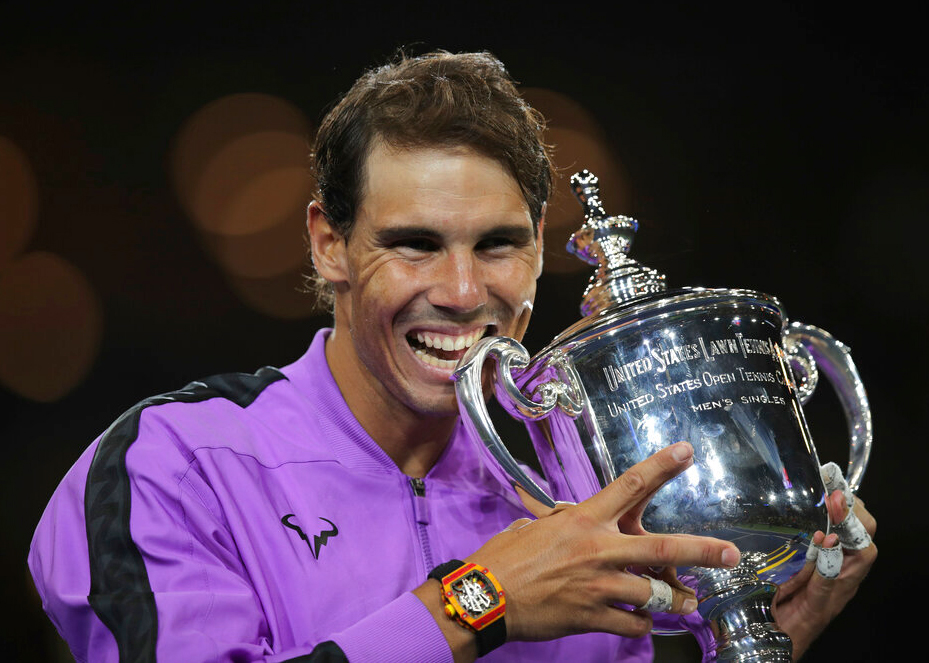 ---
---
Sir — The US Open men's singles final between Rafael Nadal and Daniil Medvedev was enthralling. The match lasted almost five hours, and eventually it was Nadal — the one with more experience — who lifted his 19th Grand Slam title. This figure is one shy of Roger Federer's record tally of 20.
The battle for majors is heating up as Federer, Nadal and Novak Djokovic vie with one another. The intense race is bringing great tennis out of them. Which one ends up with the best record is not important as long as they keep raising the bar for the next generation. Youngsters like Medvedev should be applauded for their efforts, but they will have to wait — nobody seems good enough to displace the famous three anytime soon.
The women's singles final threw up a surprising result, with Bianca Andreescu defeating Serena Williams to win the title. It is good for women's tennis to have a new champion. Williams, one of the greatest tennis players, is sure to make a stunning comeback soon.
Abhiroop Sarkar,
Birbhum
Sir — Daniil Medvedev shows promise. He might have lost the Grand Slam, but the way he performed against Rafael Nadal for hours deserves applause.
Ankana Pramanik,
Calcutta
A clarification
Sir — I would like to draw attention to the report, "Time table turned on VC" (Sept 12), which mentions the recent installation of a plaque near Rabindranath Tagore's residence, Shyamali. Locations of several memorial plaques, including solid-rock memorials at Visva-Bharati bearing names of distinguished figures and officials of Visva-Bharati, are as follows: Vichitra Museum, Santiniketan Griha Museum, Nippon Bhavana, Jagadish Kanon, Kinkar Udyan, Bhasa-Bhavana building, Integrated Science building, Dinendra Kunja, Bangladesh Bhavana and two garden sculptures at Uttarayana. Names noticed on such plaques include Rabindranath Tagore, Kampo Arai, Jawaharlal Nehru, Manmohan Singh, Pratibha Patil, Narendra Modi, Sheikh Hasina Wajed, Pranab Mukherjee, M.K. Narayanan, Dwijen Mukhopadhyay, Kazuo Azuma, Hideo Shioide, K.G. Subramanyan and Sushanta Dattagupta, among others.
Anirban Sircar,
In-Charge: Public Relations Office, Visva-Bharati
Public display
Sir — A British study has found that couples are surpassing their tentative wedding budgets by massive amounts only to make them worthy of social media. In fact, one out of every 10 couples taking part in the survey announced their engagement within an hour of the proposal. Given the trend, it is worth pondering whether weddings are a sign of togetherness any more or simply an excuse to garner the attention of peers on social media.
Juthika Dutta,
Calcutta