The time is right to turn electric
India is a novice when compared to other markets, and details concerning policy and implementation are yet to unfold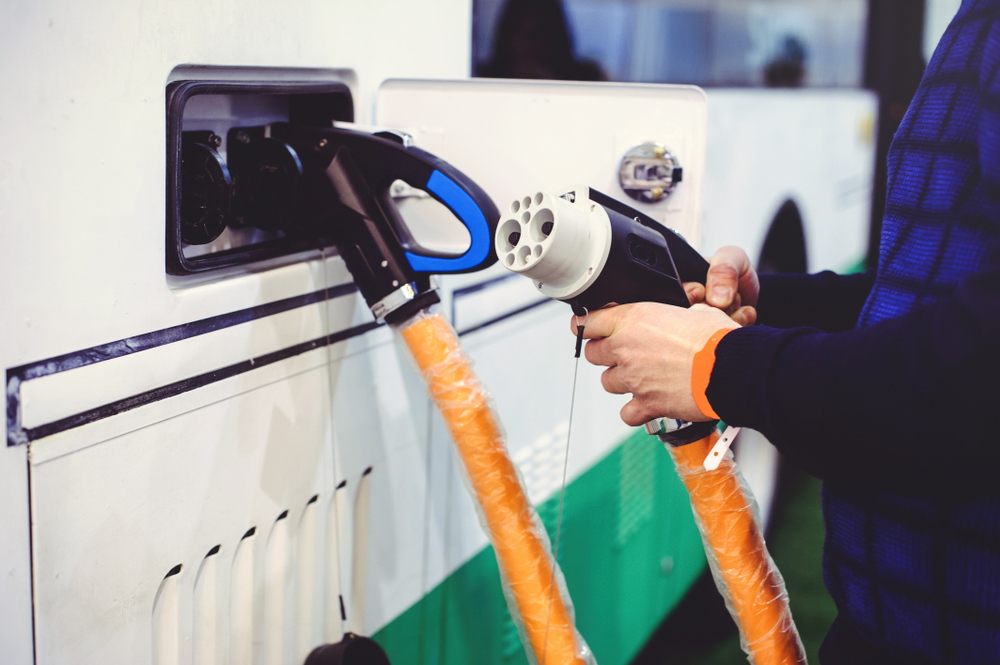 Electric vehicles help combat environmental pollution and provide fuel efficiency, but the sector also entails challenges including the creation of infrastructure such as charging stations
(Shutterstock)
---
Published 25.04.19, 09:44 AM
|
---
The West Bengal Transport Corporation recently launched 20 electric buses. Another 60 are in the pipeline for the coming months. The Delhi government had assured the Supreme Court in February that 3,000 electric buses will be rolled out within eight months in a phased manner. One thousand electric buses are scheduled to be introduced by July.
Fame I and Fame II are part of the National Electric Mobility Mission Plan 2020, which targets the sale of 6-7 million hybrid and electric vehicles every year after 2020. Faster Adoption and Manufacturing of (Hybrid) Electric Vehicles (Fame I) started with an outlay of Rs 895 crore in April 2015, initially for a period of two years and then extended till Fame II came out.
Fame II came out recently. The cabinet has cleared Rs 10,000 crore for a period of three years for the scheme whose main objective is to encourage faster adoption of electric and hybrid vehicles by way of offering upfront incentives on the purchase of EVs and by establishing charging infrastructure. The major thrust is to push EVs in the public sector.
India has sold 0.27 million EVs. This is around 4 per cent of the target set for 2020. China sold 1.1 million EVs in 2018 and is on track to sell 2 million this year. What China has achieved is partly due to policy intervention but it has more to do with increasing consumer demand. Chinese consumers prefer EVs to conventional vehicles. They believe that EVs have better value with superior technology. As EVs are continuously improving, they are getting more affordable too. China is targeting 50 per cent of the market share of EVs by 2025 which will rise to 7.5 per cent in 2019 from 4.1 per cent in 2018.
While we know that EVs help combat environmental pollution and provide fuel efficiency, the sector also entails challenges such as infrastructure creation (mainly charging stations), advanced technology upgradation of batteries and vehicles, additional electricity generation to indigenize manufacturing bases, high upfront cost, slow charging speed and limited travel range.
The United States of America and China have tackled these problems with policy support. Policy support mainly came in the form of incentives, EV charging stations, research and development and fleet procurement. The US started financial incentives way back in 2009 in the form of tax credits and tax exemptions that reduced the upfront cost and encouraged the adoption of the technology. These benefits were not only available to consumers but also to manufacturers.
China was even more aggressive when it came to encourage a market for EVs. It offered exemption from purchase taxes and introduced a consumer subsidy programme for EVs. Local governments in China also introduced similar support programmes. The Dual Credit Policy was launched in April 2018 to create compulsory targets for manufacturers to produce a minimum number of EVs. Other incentives were linked with these targets and manufacturers were penalized if the targets were not fulfilled. The US and China offered subsidies, rebates and tax credits for installing charging stations that helped in building the base. As of 2017, the countries had 47,130 and 213,904 charging stations, respectively.
Research and development had to be augmented to bring down costs and improve the performance of EVs. The major focus was on batteries. The US came up with the Public Transportation Innovation Program and Low or No Emission Vehicle Program to provide financial support to the government, private corporations, NGOs and universities to conduct research. The department of energy agency also funds EVs projects.
China started focusing on research and development way back in 2001 by developing new energy technologies to earn profits and mitigate pollution. China's 13th five year plan also invested $111 million in 20 EVs projects. China undoubtedly is the leader when it comes to EVs. Special fleets of EVs are run by both governments. EVs comprise 30 per cent of the Chinese government fleet; the target is to raise the figure to 50 per cent.
As the share of EVs rise, there will be a higher demand for electricity, which, in turn, will put stress on the existing electrical infrastructure. This is the biggest challenge faced by most EVs markets. Only a coordinated investment to link different sectors would make EVs a game-changer.
India is still a novice when compared to other markets. Fame II is consistent with the kind of policy interventions that are required. But details concerning policy and implementation are yet to unfold.