The strategic consequences of the Kashmir decision are significant
Pakistan will support US-Taliban talks - key to US troops leaving Afghanistan - if Washington pressures India on Kashmir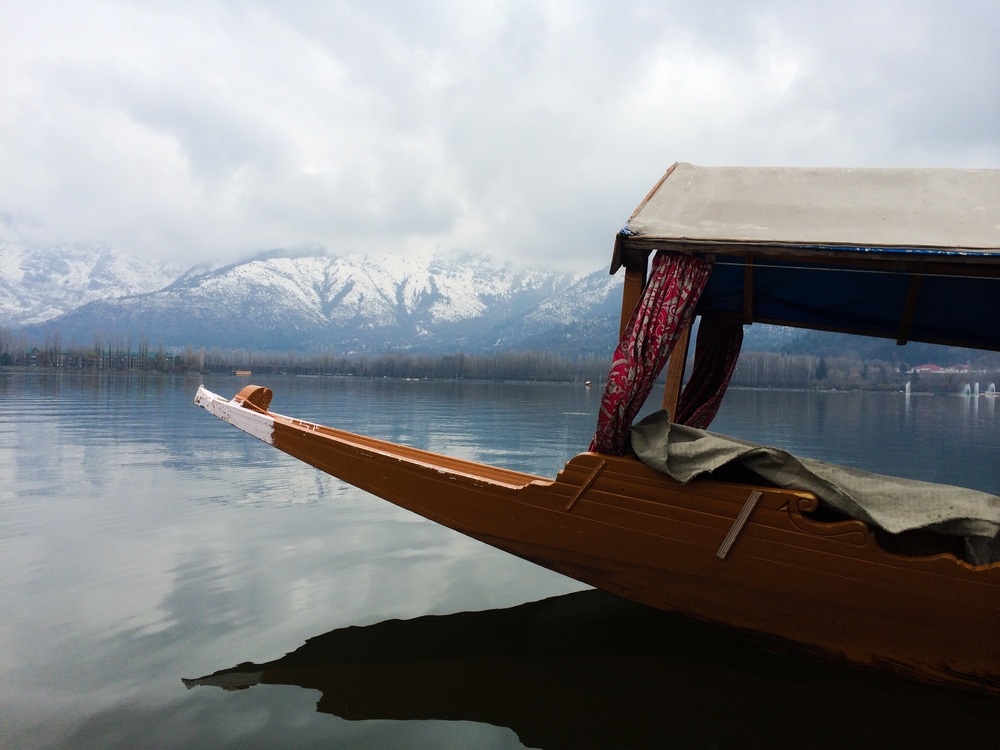 Washington knows it can't get India to restore Kashmir's status under Article 370, and is unlikely to risk seriously damaging its bilateral relationship with New Delhi over Kashmir
Shutterstock
---
Published 27.08.19, 07:51 PM
|
---
When China and Pakistan protested earlier this month against the Narendra Modi government's decision to abrogate Article 370 of the Constitution and bifurcate Jammu and Kashmir, New Delhi's response was predictable. What the government had done was an "internal matter" for India and other countries had no business criticizing it, said Raveesh Kumar, the foreign ministry spokesperson. Except that for India's diplomats, the implications of the move to end Kashmir's special status go far beyond the country's borders.
I'm not talking about Pakistan, which has downgraded diplomatic ties with India, sent back New Delhi's high commissioner, and suspended a slew of confidence-building measures the two nations had painstakingly put in place over decades. Nor am I referring to relations with China, which might now harden its posture on broader border talks with India. Yes, both those relationships are critical. Yet the biggest international impact of the Modi government's Kashmir move might be felt just a little further afield: in Afghanistan. It's an impact that could play to India's advantage, or could hurt it.
First, let's be clear: the manner in which the Modi government has changed the legal status of Kashmir — Kashmiri stakeholders were not consulted, local leaders were put under arrest and additional jackboots put on the ground, and telecommunications suspended — represents a betrayal of democracy. The government's overnight abandonment of the conditions under which the former princely state joined the Union in 1947 is also unlikely to instil confidence in other secessionist movements it is negotiating with, such as that of the Nagas. Given that scrapping Article 370 has always been a central pillar of the BJP's political agenda, it's clear that the reasons for the ruling party's move were principally domestic.
But the strategic consequences of the Kashmir decision are significant. The United States of America is scrambling to seal a deal with the Taliban that will allow it to withdraw its troops from Afghanistan and fulfil a key campaign plank of President Donald Trump as he seeks re-election in 2020. During a visit to Afghanistan in June, the US's secretary of state, Mike Pompeo, had said that America was hopeful of a deal with the Taliban by September. New Delhi remains convinced that US troops need to remain in Afghanistan longer, and that their withdrawal now will leave a power vacuum that Pakistan-backed groups, such as the Taliban and the Haqqani network, will fill. Yet it hasn't been able to convince America to rethink Trump's insistence on a pull-out. Meanwhile, Washington is once again trying to woo Islamabad so that Pakistan gets the Taliban to the negotiating table. This, too, is not to New Delhi's liking.
The Kashmir move could change this calculus. Pakistan officials have already suggested that they need the US to pressure India into reversing its Kashmir decision if Washington wants Islamabad to bring the Taliban forward for talks. The US knows what's at stake.
That's why Zalmay Khalilzad, US's special representative for Afghanistan reconciliation, visited New Delhi for talks with the foreign minister, S. Jaishankar, the day after India abrogated Article 370. Washington knows it can't get India to restore the repealed law and is unlikely to risk seriously damaging its bilateral relationship with New Delhi over Kashmir. That was clear from the tone of the comments from both Khalilzad and Jaishankar after their meeting. Jaishankar described their discussions as "useful": Khalilzad said, "India has an important role to play in helping deliver and sustain a durable peace in Afghanistan."
Yet because Afghanistan is so central to the legacy Trump wants to build, he has repeatedly tried to inject himself into the Kashmir debate over the past two weeks — never mind that India has made it clear that it does not want the US to mediate. "Spoke to my two good friends, Prime Minister Modi of India, and Prime Minister Khan of Pakistan, regarding Trade, Strategic Partnerships and, most importantly, for India and Pakistan to work towards reducing tensions in Kashmir," Trump tweeted on August 19. "A tough situation, but good conversations!"
If Pakistan acts on its threat and sabotages America's negotiations with the Taliban, India's foreign office will quietly celebrate. That would force the US to revisit its September deadline for a deal with the militant group and ensure that America stays in Afghanistan longer — as India wants. But all of that depends on the influence Pakistan actually wields with the Taliban now. For years, the West and India have viewed the group as beholden to the Pakistani military. Yet in a rare rebuke to Pakistan, the Taliban has warned against "linking the issue of Kashmir with that of Afghanistan". In a statement, the militant group said that "the issue of Afghanistan is not related nor should Afghanistan be turned into the theatre of competition between other countries." If the Taliban — eyeing a US-backed path to international legitimacy — chooses to ignore Pakistan's attempts at undermining talks, it would represent a setback for Islamabad. But if the US leaves Afghanistan as a consequence, and the Taliban, even with diminished Pakistani influence, returns to power, India would be alarmed. The fallout from Modi's Kashmir move could yet hold a surprise or two.