The Quiet Eye of the storm
CHINA DIARY: Forbidden from real reportage, official media full of stories of heroic health workers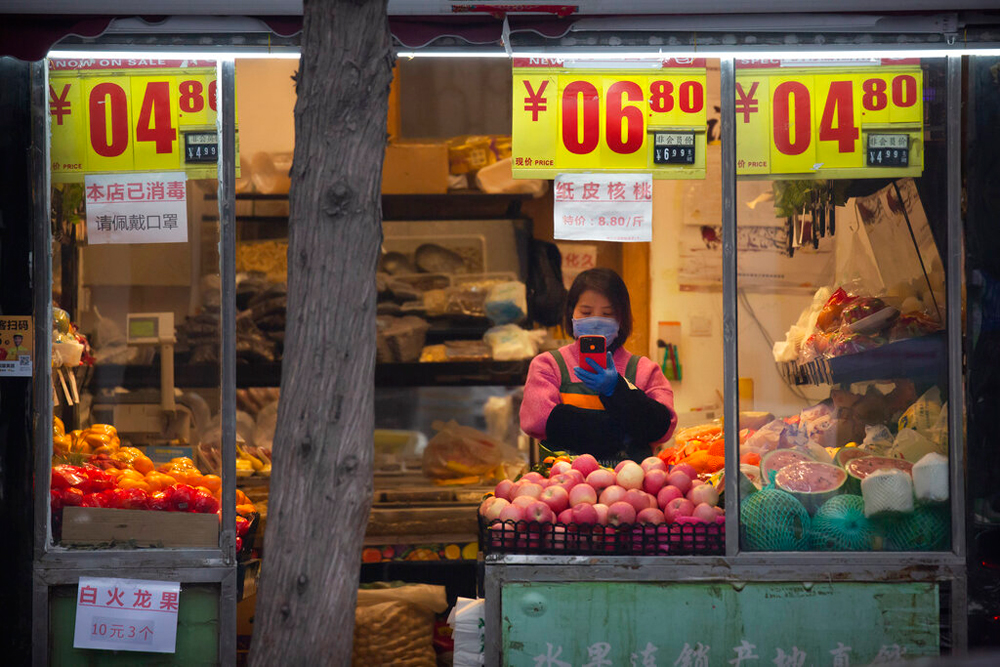 ---
---
Imagine a country as big and busy as China at a standstill. Nothing is moving, almost. Railway stations and airports lie deserted: one cannot travel to another province without permission. The only places open are hospitals, chemists, supermarkets and, surprisingly, fresh markets. The few customers that enter these places must go through a temperature check. No face is without a mask.
"Schools are shut so my son is home, so am I. My wife goes to work thrice a week at a chemist's shop," said 50-year-old Zhang, a driver. "We two are hunched over our mobiles all day," he added, laughing, "I've put on five kilos in the past month." His son loves football, but has no one to play with. Parents don't send their kids down to play. A good time for sons to learn housework maybe? "My son hates cooking, but yes, he's at least doing the laundry," replied Zhang, who has been using his culinary skills during this enforced holiday.
Street vendors and small stall-owners will take a long while to recover from this lockdown. The government is doing nothing to help them, unlike the Macau government, which has given 3,000 patacas to each citizen as a one-time payment to tide over the lockdown. Macau's famous casinos lie deserted and employees were told to stay at home. But they got their salaries.
"This is really a great time to be out; the streets are empty, the weather's beautiful," said Lee, who works in Macau but lives on the mainland. "But we can't just go for a walk. We need to be out for a specific purpose. Gardens are closed." For single men such as Fredrique, a manager at one of the few multinational factories still open, life has changed radically. A typical expat who loves socializing, Fredrique is now either at the factory or at home. He cannot visit friends: no outsider is allowed into any housing block without a pass. Fredrique cannot even spend an evening at a restaurant. You can only get takeaways from restaurants, not go inside.
"The government is very strict, that's why such few people have died outside Wuhan," said Zhang, his words a testimony to China's effective media censorship. Citizen journalists have "disappeared", and social media posts are still being monitored. The first doctors who alerted their colleagues about the new virus were publicly punished. On a website which documents China's internet, a poem on the first doctor to be so punished, who later died from the virus, reads: "Now rest!/ There's no virus worse than 'punishment for speech'.../ If there are viruses in heaven/ If you speak up again/ Then where will you go?/ I hope wherever they take you in/ There are still people/ Who speak Chinese."
Forbidden from any real reportage, official media are now full of stories of heroic health workers who have been sent to Wuhan. But, is that what they want? A nurse volunteering there writes: "Let me breathe undisturbed.../ The slogans are yours/ The praise is yours/ The propaganda, the model workers, all yours/ I am merely performing my duties.../ Please, don't decorate me in garlands.../ I just want to return home safe/ Even if all that remains are my bones.../ I ask:/ Who wants to carry a comrade's ashes/ Setting foot on the road home/ Media, journalists.../ I invite you to go look, if you are able/ At those washed out homes/ Does smoke rise from the chimneys/ The cell phones drifting about the crematorium/ Have their owners been found?"