The piece peace gang
The BJP's top brass has made a high art of its studied and selective silences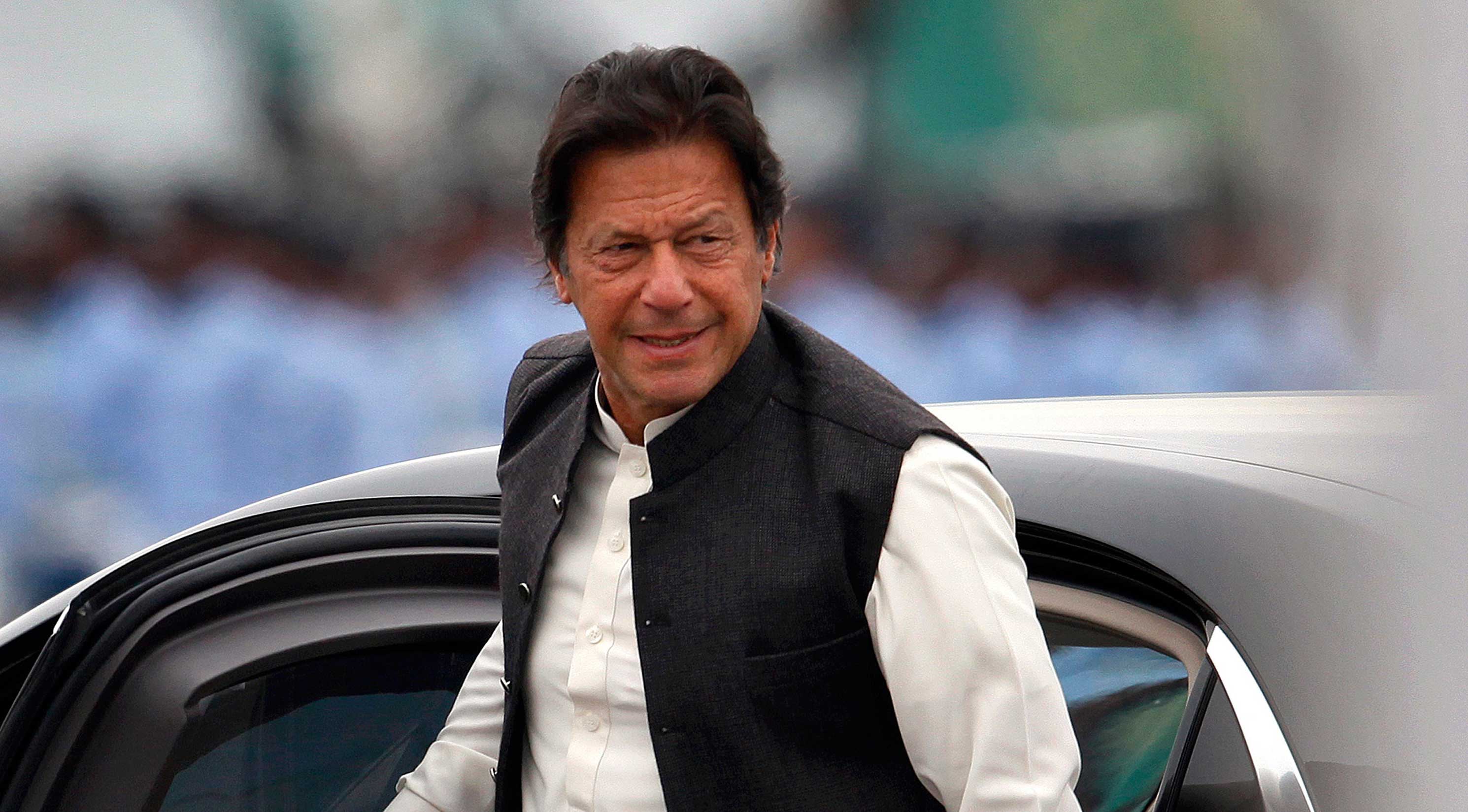 Only weeks ago, against the backdrop of Pulwama, Pakistan's prime minister Imran Khan had been urging his Indian counterpart to "give peace a chance"
(AP)
---
Published 14.04.19, 04:12 AM
|
---
You know something is off when you have a neighbour, and not the most peaceable one yet, holding forth on matters of your hearth, home and peace. But then lines drawn, separate and also seduce. Only weeks ago, against the backdrop of Pulwama, Pakistan prime minister Imran Khan had been urging his Indian counterpart to "give peace a chance". And now, from the looks of it, some chance perhaps has been given and taken. Addressing members of foreign media, Khan said a day before the Indian elections began: "Perhaps if the BJP wins, some kind of settlement in Kashmir could be reached." The friendly neighbourhood SpiderM... sorry, PM, remembered to kick Congress to the kerb too. Said, even if the party comes to power, it would be too scared to seek a settlement with Pakistan over Kashmir.
The best is silence
"Oh, I'm dying, Horatio!… But I bet Fortinbras will win the election to the Danish crown. He's got my vote as I die. So tell him that, given the recent events here — oh, the rest is silence." That was Shakespeare's Hamlet. Just quoting. Any resonance with actual situations and persons is purely coincidental. Speaking of silences, the BJP top brass has made a high art of its studied and selective silences. Only a month ago, BJP president Amit Shah had thundered: "Imran Khan has not condemned any terror attack. He must explain what his compulsions are." Shah is not questioning Khan's compulsions any more. Neither is Prime Minister Narendra Modi. And yet not long ago, he had complained that "terrorists and their supporters across the border" were "praying they somehow get rid of the chowkidar and the mahamilawati come to power in Delhi".
Compulsions
External affairs minister Sushma Swaraj said not a word. Home minister Rajnath Singh slammed the Congress for its stand on the sedition law. "If someone tries to break India, should they be forgiven," he asked his audience in Gandhidham in Kutch. Kashmir's own though spoke up. "Bhakts scratching their heads & at wit ends wondering if they should praise Imran Khan or not (sic)," tweeted PDP's Mehbooba Mufti. "Who is the 'tukde tukde' gang now," asked National Conference's Omar Abdullah. Delhi chief minister Arvind Kejriwal said, "Pakistan and Imran Khan also want riots in India. That is why Pakistan is openly helping Modi to become the prime minister again. What Pakistan could not achieve in 70 years, their friend Modiji has managed to pull off…" Pakistan foreign minister Mahmood Qureshi said Khan's statement had been taken out of context.
Bang on target
In the meantime, Russia conferred its highest civilian order on PM Modi. Named after Jesus's apostle, Saint Peter. Immediately before this he was given the UAE's Zayed Medal. And before that the Seoul Peace Prize. When he is not receiving awards, the PM is busy with poll campaigns. Campaigns that are replete with references to Pakistan. He said in Karnataka, "I want to ask him (chief minister Kumaraswamy), is your vote bank in India or Pakistan?" Attacking the Bengal CM, he said, "We hit there (Balakot) but it hurt people here. Kolkata's Didi was more pained than people in Islamabad and Rawalpindi." In Kozhikode he said, Congress and Opposition leaders are heroes in Pakistan who are being quoted there to "discredit" India. Pakistan. Pakistan. Pakistan. The highest civilian award of Pakistan is called the Nishan-e-Pakistan, not Nishana Pakistan. Just saying.