The north London house where Tagore stayed in 1912
EYE ON ENGLAND: Prince Charles talks about eating right, and tough-easy quiz questions on Irrfan Khan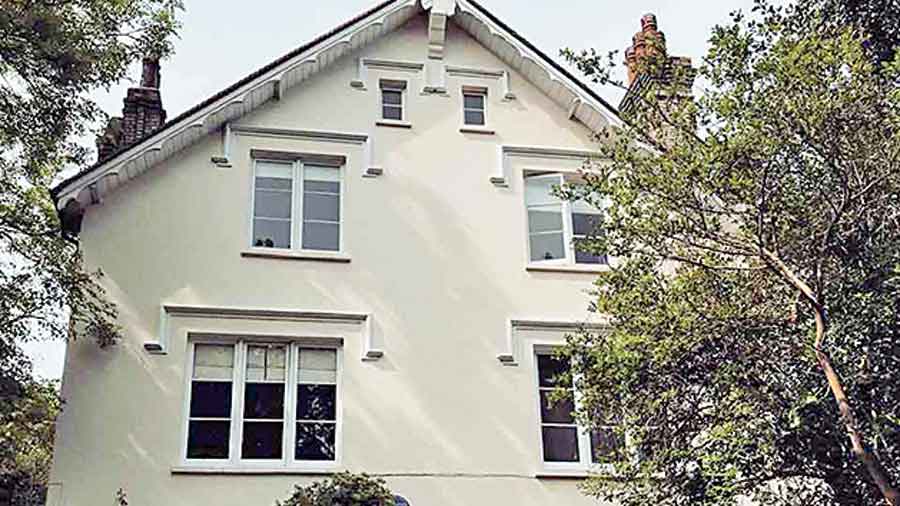 The house in the Vale of Health, Hampstead in north London where Rabindranath Tagore stayed in 1912
Amit Roy
---
Published 16.10.21, 12:02 AM
|
---
A number of people have viewed the semi-detached house in the Vale of Health, Hampstead in north London worth £2.7 million where Rabindranath Tagore stayed in 1912, I am told by "Nibs" Lakhani, who is handling the sale as director of the estate agents, Goldschmidt & Howland. "The property was empty for a while but the owners have moved back in — they are very nice," he tells me.
Now that Mamata Banerjee has got her election out the way, perhaps she will be able to give the possible purchase of such a historic property more attention. I have been trying to encourage Lord Swraj Paul, effectively her personal ambassador in London, to do whatever he can to help. He assures me he is more than willing. Lakshmi Mittal is another big hitter with a Calcutta connection — he generously supports one or two of the London Pujas.
I know the house well since my first job after university was to cover the Hampstead area as a reporter for the North London Press. It has a blue plaque commemorating Tagore's stay. I think it is a corner of London that should become forever Bengal. Hampstead itself is a green and leafy corner of London, with a big Bengali settlement in adjacent Belsize Park (Jyoti Basu had student accommodation there). The Bengalis are currently celebrating Puja with rather more dhoom-dham than was possible last year. Next door in Camden, the call of Mother Durga is enhanced by offerings of everything from Bengali fish fry to phulkopir shingara and beguni to Calcutta-style chicken biryani.
Eat right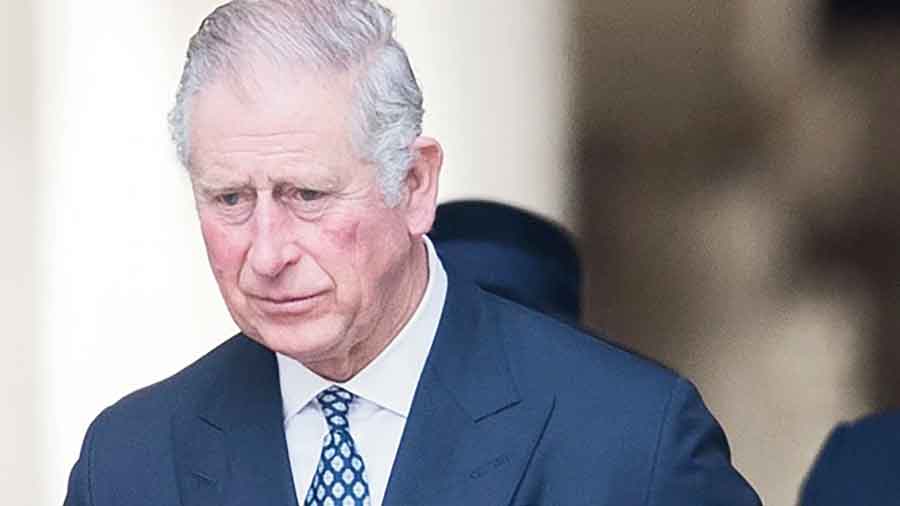 Right-wing British commentators have long made fun of Prince Charles, dismissing him as an eccentric on matters such as climate change. But times have changed and I think a lot of people, especially the young, will take note of what the 72-year-old heir to the throne had to say about his own diet: "For years, I haven't eaten meat and fish on two days a week and I don't eat dairy products on one day a week. If more did that, you would reduce a lot of the pressure."
Question hour
Questions on the highbrow TV quiz show, University Challenge, are normally very tough — at least for me — but here are three that came up this week when Birmingham scored 245 against Sussex's 10, a record low, that made Indians smile:
1) Irrfan Khan played the adult version of the title character in the film adaptation of which novel by Yann Martel?
2) In 2004, Khan starred in an adaption of which Shakespeare play?
3) Khan plays a police inspector who questions the young Jamal Malik, played by Dev Patel, in which film?
Nuanced take
I recently went to the National Theatre to see Ayub Khan Din's autobiographical play, East is East, exactly 25 years to the day I attended its premiere at the Birmingham Repertory Theatre on October 8, 1996. Set in Salford, near Manchester, in 1971, it tells of a Pakistani immigrant, "George" Khan, who has married Ella, an Englishwoman, but is frustrated when he tries to bring up six stroppy sons and a daughter as "good Muslims".
Ayub was sitting next to me. His play was made into a film starring the late Om Puri in 1999 but we agreed the stage version with its subtle nuances and very funny lines is vastly superior.
In the light of the past
The writer of a new BBC drama on how Jews were once subjected to violent attacks by fascist thugs in the East End of London mentioned India in passing. Alas, it wasn't flattering.
The four-part series, Ridley Road, written by Sarah Solemani, is based on what actually happened in London in the early 1960s when Jews living in the East End were targeted by the neo-Nazi National Socialist Movement, led by Colin Jordan. The police protected Jordan's fascists — in the interests of "free speech" — even when they marched through Ridley Road, a Jewish settlement, wearing para-military uniform and brandishing swastikas. Jordan also campaigned against Asian and black immigration, especially in 1972 when Ugandan Indians refugees started arriving in the UK.
The Jews have been replaced by Bangladeshis, who also had to fight back in the 1970s when far-right groups marched past their homes. What caught my attention was Solemani's comment that the drama deals with bygone history, but is pertinent to modern times. Solemani says: "Britain's relationship with fascism is closer and more alive than we like to think. Luckily, so is our rich heritage of fighting it." She adds, "I think this story is an important one to tell because the dilemma of 1962 is still one that we're grappling with now — which is, why are people drawn to the far right? What is it about that ideology and rhetoric that is still appealing, so many years on? Not just in England, but in America, Eastern Europe, India, Brazil, it's something that has had a surge of popularity."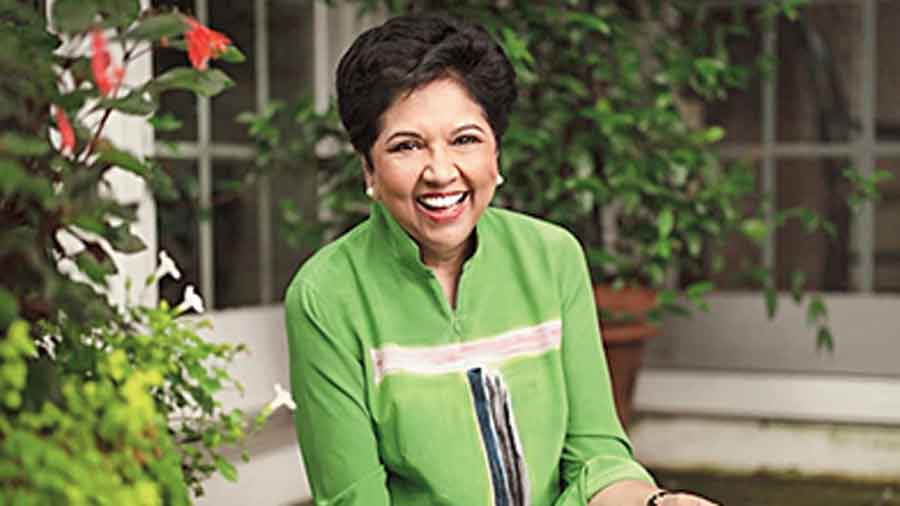 Footnote
Indra Nooyi, the former CEO of PepsiCo, who has been in the United Kingdom to promote her autobiography, My Life in Full: Work, Family, and Our Future, revealed that she reads "like a maniac". Later, when I asked her which five books she would take to a desert island, she protested, "Only five?" Pressed, she finally responded: "All of Enid Blyton."