The Narendra Modi government should engage Canberra more substantively
Prime Minister Scott Morrison's continuation in office offers a semblance of stability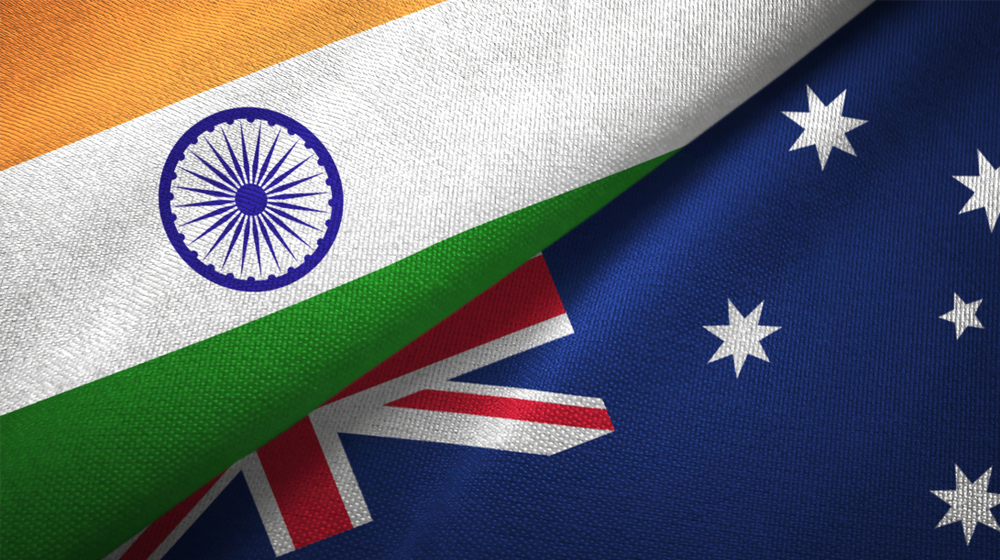 India may be right in being cautious when it comes to its China policy but it should not lose sight of the fact that it needs strong regional partnerships if the challenge of China's rise is to be managed effectively
(Shutterstock)
---
Published 04.06.19, 11:07 AM
|
---
Australia decided to stick with the incumbent prime minister, Scott Morrison, in last month's election. Although the Opposition, the centre-left Australian Labor Party, had been tipped to win, it was the conservative coalition led by Morrison that returned to power. It went into the election as a minority government with just 73 seats but managed to increase its tally to 78. Morrison's continuation in office would also offer a semblance of stability to a nation which has seen five prime ministers in the last five years. Morrison has changed his party's policy so that it can no longer dump a prime minister by internal party vote, resulting in the likelihood that he would lead the country for a full three-year term.
These elections in Australia saw one of the widest splits between the two main political parties on policy issues. The Liberal party focused on economic stability while Labor concentrated on equity issues. On migration, the two parties converged in many ways: they were firmly opposed to transferring asylum seekers from offshore processing centres to Australia. But while the conservative government has capped Australia's refugee intake at 18,750, Labor made a case for increasing the number to 27,000.
Australia is the biggest exporter of coal and liquefied natural gas as well as one of the world's worst carbon polluters. Climate change was thus a key electoral issue and the two parties held contrasting positions on it. Labor argued for adherence to a significant target of 45 per cent emissions reductions under the Paris Agreement by 2030; the Liberals refused to move beyond the 26-28 per cent limit. The Morrison government also targeted the Opposition for failing to explain the cost of its climate agenda to Australians.
But it is on foreign policy that Australia witnessed one of the most interesting debates in its recent history. The discussion is symptomatic of the wider divisions in Australian public policy conversations on how best to manage China's rise. As if its aggressive actions in the South China Sea as well as its penetration of Australia's periphery in the South Pacific were not enough, Beijing's attempted meddling in Australian politics has vitiated the climate against China, which is Canberra's largest trading partner. Australia retaliated with a proactive foreign and security policy as well as its new foreign interference law. But Beijing reacted by publicly warning Canberra and imposing new restrictions on Australian coal exports to China. Much like other nations, Australia's response is hampered by the lack of certainty about the United States of America's strategic posture in the region.
While the Morrison government's stance against China was strong and vocal — it blocked Chinese companies from buying a cattle empire and Sydney electricity provider and barred the Chinese technology giant, Huawei, from Australia's 5G telecommunications network — the Labor leadership's response was more calibrated: Bill Shorten warned against viewing China's rise "solely through the prism of strategic risk".
Under the Morrison government, there is likely to be continuity in Canberra's China policy and this would involve the continuation of its substantive outreach to India. India-Australia ties have gathered momentum fuelled by strategic realities and convergence at the level of political leadership. Military exercises between the two nations have become more sophisticated and elaborate. The two militaries are now comfortable working with each other and this can lead to a bilateral logistics pact soon.
But New Delhi still remains reluctant to embrace Canberra fully. There are concerns about Australia's economic ties with China and how they might impact Indo-Australian relations. India also remains ambivalent about the Quadrilateral dialogue involving the US, Japan and Australia which saw a kind of a revival in 2017.
India may be right in being cautious when it comes to its China policy but it should not lose sight of the fact that it needs strong regional partnerships if the challenge of China's rise is to be managed effectively. With S. Jaishankar at the helm of the ministry of external affairs, the Narendra Modi government should begin to engage Australia more substantively.