The ferocity of sharks has been surpassed by that of human greed
Isn't it time we paid attention to the conservation of marine wildlife, in addition to the tiger population?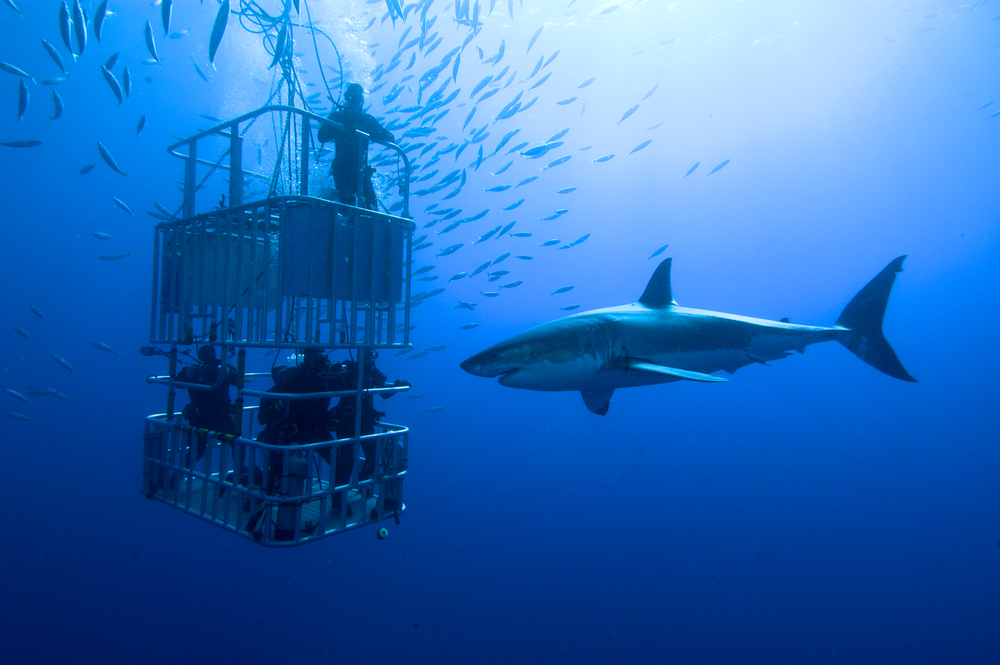 According to one estimate, 100 million sharks are killed each year in commercial fishing
Shutterstock
---
Published 27.08.19, 07:06 PM
|
---
Sir — If Hollywood movies are to be believed, the shark would be viewed as the apex predator of the sea. In reality, however, the ferocity of this marine creature has been surpassed by that of human greed. According to an estimate, 100 million sharks are killed each year in commercial fishing. The decline in their number has now led the Convention on International Trade in Endangered Species to propose protection for certain shark species. India, too, has recently noted a drop in the size and number of sharks. Is it not time for us to pay attention to the conservation of our marine wildlife alongside our concern for the tiger population?
Ishani Dasgupta,
Calcutta
Speak with care
Sir — After his visit to Pokhran, the site of India's nuclear tests in 1998, the defence minister, Rajnath Singh, suggested in a tweet that India sticking to its 'no first use' nuclear policy in the future would depend on circumstances ("Chest thumping", Aug 22). This should hardly come as a shock, since it is not the first time that a controversial statement has been made on this issue. In 2016, the then defence minister, Manohar Parrikar, had wondered aloud why India should have to adhere to this policy, although he later said that he was just expressing his personal opinion. Even the prime minister, Narendra Modi, had said earlier this year that India is not saving its nuclear weapons for Diwali, insinuating that it might use these weapons if it deems such action necessary. It is amusing to see how the Bharatiya Janata Party tries to portray its own regime as the pioneer in harnessing nuclear power. In its enthusiasm to emphasize Atal Bihari Vajpayee's "firm resolve" to make India a nuclear power, the BJP seems to have forgotten that it was the Congress government under Indira Gandhi that steered India towards becoming a nuclear State in the 1970s. Even the Pokhran II test under Vajpayee was developed and readied by the government led by P.V. Narasimha Rao. There is no doubt that Singh's statement was meant to be a warning to the combined threat posed by Pakistan and China, especially at a time when they are taking up the Kashmir issue with international bodies. But one should not forget the irreversible damage that would be caused and the populations of millions that would be instantly decimated in the case of a nuclear war.
Bidyut Kumar Chatterjee,
Faridabad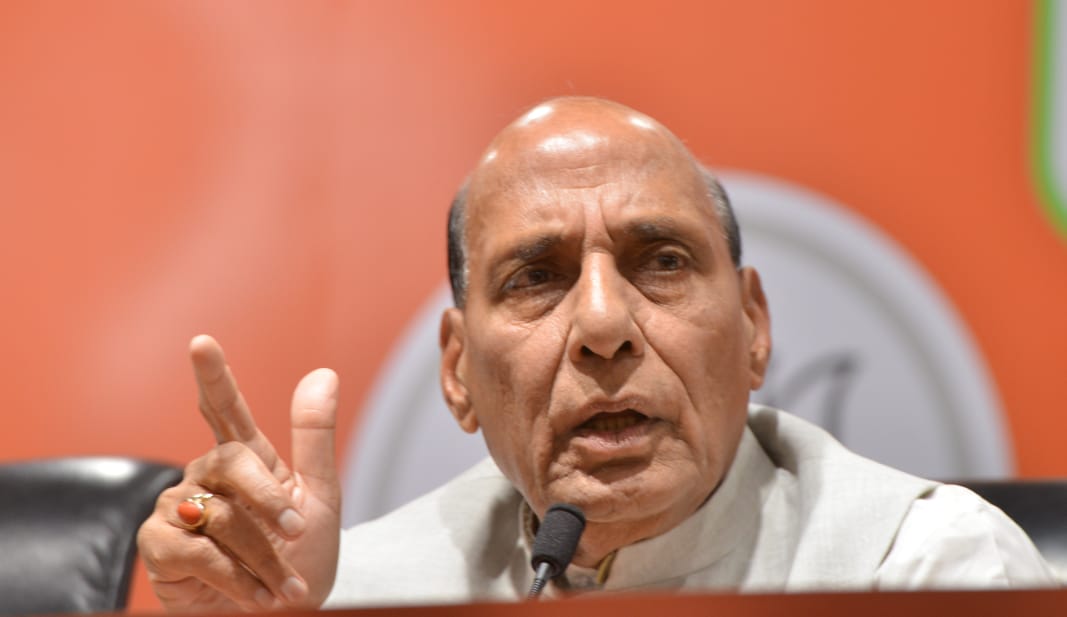 Sir — Rajnath Singh's statement about keeping the NFU nuclear policy open to reversal in future should not come as a surprise, given the Narendra Modi-led government's penchant for demonstrating a muscular style of governance. However, this announcement from the country's defence minister, who is generally a straight shooter, is worrying. The NFU doctrine, formally adopted in 2003 during Atal Bihari Vajpayee's regime, has for long been the subject of debate, with one section of the population debunking such restraints as self-defeating. But do such people realize the scale of devastation a nuclear attack would cause? It is also because of its present position on the use of nuclear weapons that India commands respect internationally as a responsible nuclear power. It enjoys a waiver from the Nuclear Suppliers Group regarding nuclear commerce. India must also note that China adheres to the NFU doctrine as well. As such, Singh's statement is nothing short of provocation. One hopes that the present dispensation treads cautiously and does not take reckless decisions, the way it did in the case of Kashmir.
S.K. Choudhury,
Bangalore
Sir — The incendiary comment made by Rajnath Singh on India's nuclear weapons policy seems to be an attempt to prove himself more loyal than the king. While his statement may have earned him accolades from the self-styled patriots swarming India these days, it has saddened his admirers, who consider him a moderate and sensible leader. More important, at this juncture, when the Centre's decision to abrogate sections of Article 370 has not really been appreciated by the international community, our leaders need to practise restraint while making public statements. They must understand that chest-thumping over bilateral matters is not the same as tub-thumping on domestic issues.
Tarsem Singh,
Hoshiarpur, Punjab
Sir — Any war is proof of the failure of the nation that initiates it. It means that the country's government does not have the competence to resolve a conflict peacefully. Passing casual comments about something as serious as a nuclear war is especially shameful. It shows the scant concern our leaders have for human lives.
Bidisha Poddar,
North 24 Parganas