The commodification of nature is criminal folly
The future of what is left of the Amazon rainforest now lies in the hands of citizens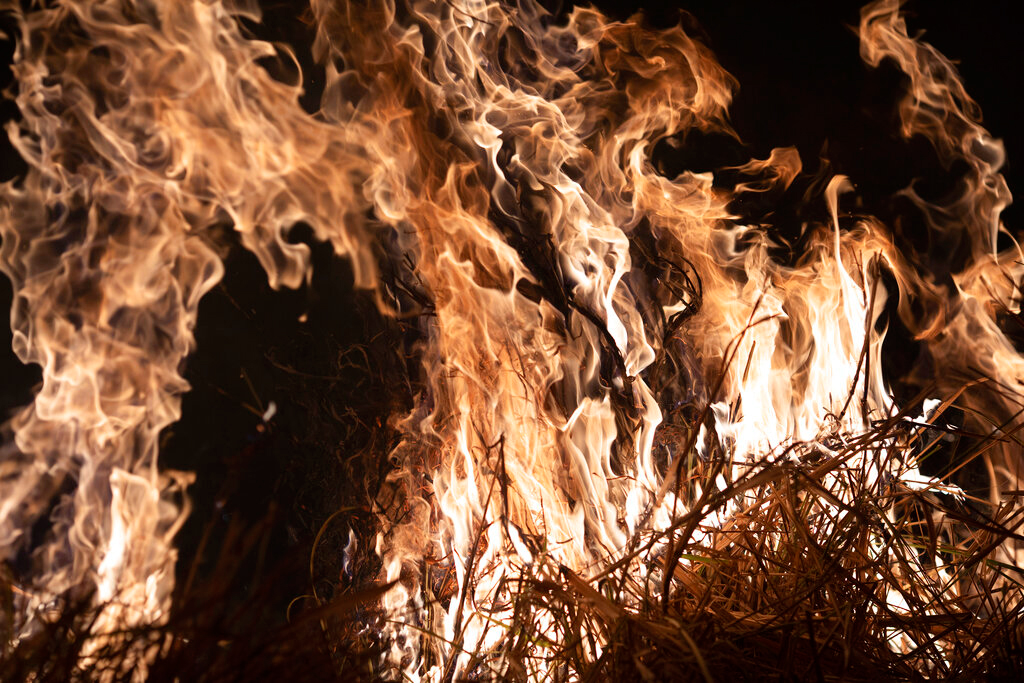 A fire burns a field on a farm in the Nova Santa Helena municipality, in the state of Mato Grosso, Brazil, Friday, August 23, 2019.
(AP)
---
Published 26.08.19, 04:32 AM
|
---
It is hell fire alright. Worse, the flames that are destroying Brazil's Amazon forest, threatening to turn a fragile, but crucial, natural system into ashes, signify mankind's ability to create such a purgatory. Unlike forest fires that have ravaged verdant stretches in other parts of the world — changing atmospheric conditions played a pivotal role in the bush fires in California in 2018 — the human imprint on the environmental disaster unfolding in Brazil is fairly evident. It has been reported that farmers have deliberately set parts of the Amazon alight, apparently to press their demands for right to work. The consequences of their myopic strategy have been devastating. Over 72,000 fires have been reported this year even though the president, Jair Bolsonaro, who had promised to open the forest up in his election manifesto, has dismissed the data. The damage to one of the world's last surviving repositories of biodiversity of staggering proportions has, understandably, been extensive, threatening not only flora and fauna but also the forest's capacity to resuscitate the environment. It is estimated that the Amazon contributes 20 per cent of the oxygen in earth's atmosphere.
The Amazon's destruction, however, has not been sudden. Its unravelling proves that annihilation of this scale can be achieved by pushing the protective boundaries, one step at a time. In the 1960s, Brazil's Forest Code struck the first blow, permitting purchase and cultivation of land in the forest. A further dilution followed in 2012, when amendments to the Code reduced the penalties for illegal deforestation. These systematic encroachments took place under the watch of the government and even the court, the supposed guardians of ecology. Brazil's Supreme Court, to cite one example, had given its nod to the alterations in protection laws. There is reason to believe that Mr Bolsonaro's sustained, aggressive, anti-ecological rhetoric — he has openly called for the exploitation of the country's natural resources, a call that has been heeded to by international corporations — has emboldened cultivators to expedite the process of stripping the Amazon of its bounty. The inability of cultures and governments to view earth's depleting resources as anything but commodities to loot lies at the heart of such criminal folly. The future of what is left of this forest now lies in the hands of citizens. A massive, global, public mobilzation — Mr Bolsonaro has promised to act in the face of international condemnation — stands between the Amazon and ashes.