Telling art stories
EYE ON ENGLAND: Six decades of BBC archives help discover how TV influenced understanding of Michelangelo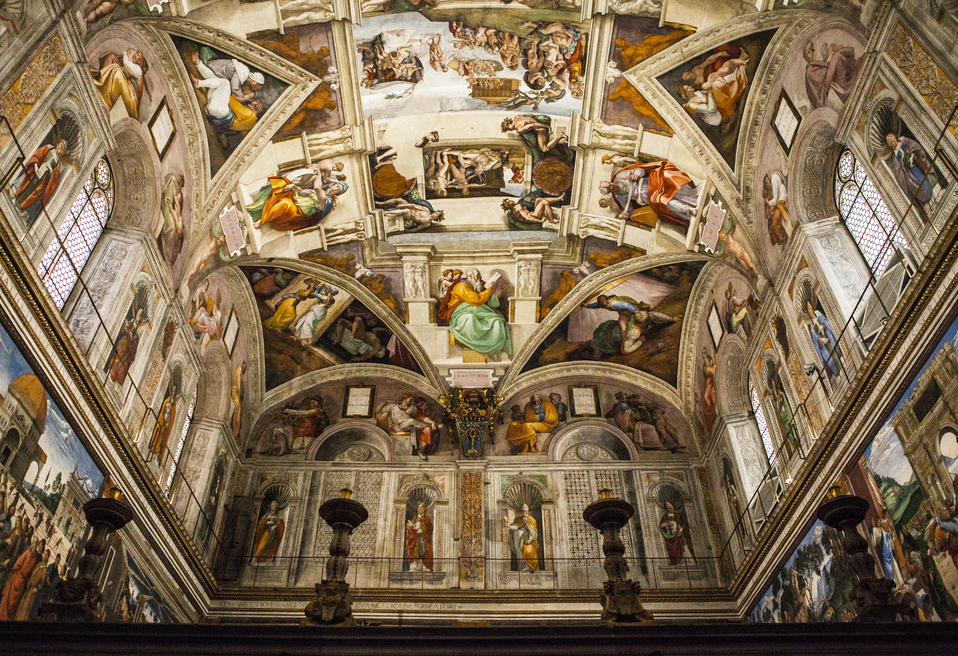 ---
---
Few Bengali women get the chance to make Western art 'accessible' to a British television audience, but Sona Datta has been presenting an hour-long BBC documentary, Michelangelo: The Good, the Bad and the Ugly. Sona, an art historian and museum curator, explored "six decades of BBC archive to discover how TV has influenced our understanding" of Michelangelo. She examined his best known works, such as the statue of David and the fresco on the ceiling of the Sistine Chapel in Rome, as well as his rivalry with Leonardo da Vinci.
The Sunday Times critic, John Dugdale, commented: "Of the series' presenters so far, Datta is the best at handling BBC archive, making criticisms herself instead of leaving it to other contributors." Sona realized that taking on Michelangelo was not routine for an Indian art historian. She took a starred first in the history of Western art at King's College, Cambridge, worked in the British Museum's South Asian department, published a book on Jamini Roy and was based in the United States of America for three years as head of South Asian art at Peabody Essex Museum in Salem, Massachusetts. "I am not a Renaissance art scholar," explains Sona. "I took it to broaden my remit because Indian art is seen as extremely niche in television terms. They approached me and I decided it was a good thing to do."
Referring to an earlier documentary she had done for the BBC in 2015, Sona says: "I got to engage with a whole new demographic... who would never pay £15 to come into the British Museum to see an exhibition, but you meet them in their living room on their telly." Sona has been identified by the Clore Fellowship as one of 25 "cohort of leaders from the arts and cultural sector, hailing from England, Ireland, India, Brazil, Hong Kong, South Africa and beyond".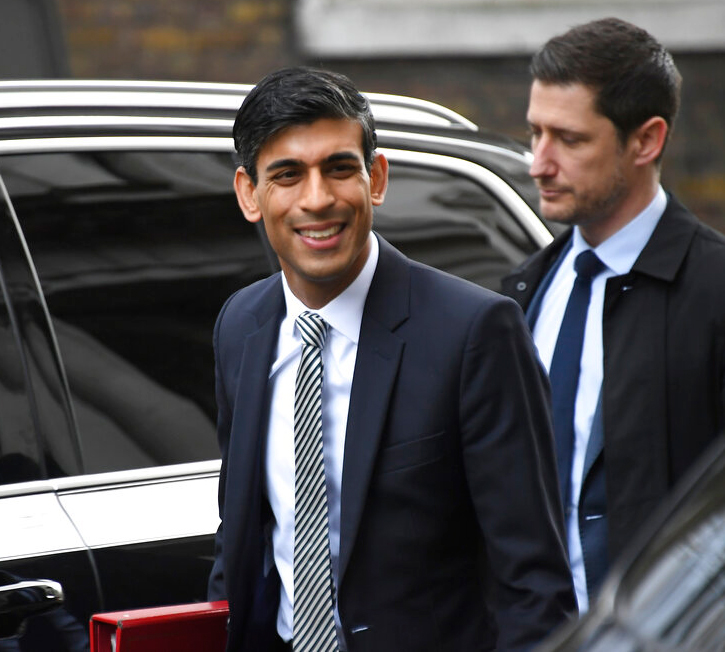 What next?
Rishi Sunak, the new chancellor of the exchequer, has been dubbed the "Maharajah of the Yorkshire Dales" by the Daily Mail. His first big test, and the inevitable attacks by the Labour Party, will come when he presents the budget on March 11, as his Pakistani-origin predecessor, Sajid Javid, had planned to do. There is naturally much interest in Rishi's personal story. The Observer had a novel take, focusing on the famous public schools Rishi and Boris Johnson had attended respectively: "Winchester College v Eton feud comes to Downing Street." Is Sajid's ministerial career over? And where does Rishi go after chancellor?
New vision
On Tuesday, I found big crowds going through the exhibition on Troy at the British Museum, but billed as "coming soon" on large posters is a rival attraction, Tantra: enlightenment to revolution. I had gone to the museum for a preview of two sister exhibitions — Piranesi Drawings: visions of antiquity and French Impressions: prints from Manet to Cézanne (both quite wonderful). The dramatic Tantra poster image is of "Kali striding over Shiva, probably Krishnanagar, Bengal, 1890s".
The exhibition's lead sponsor is the Bagri Foundation. It is run by Apurva and Alka Bagri, but was set up by the now-deceased Raj Kumar Bagri, who arrived in Britain in 1959 from Calcutta where he began career at 15 as a filing clerk. In Britain he set up Metdist, a copper trading company, and became chairman of the London Metal Exchange and a Tory peer. "We hope we can change people's perceptions of Tantric philosophy and its art, contributing to a greater understanding of this complex subject," says Alka.
Hartwig Fischer, the museum's director, adds: "Tantra has been the subject of great fascination for centuries and continues to capture people's imaginations."
The exhibition, with over 100 objects on show, begins on April 23. According to its curator, Imma Ramos, "Tantra is usually equated with sex in the West, but it should be understood as part of a broader philosophy of transgression. We will demonstrate Tantra's enduring potential for opening up new ways of seeing and changing the world."
True inspiration
A senior British army officer, Major-General Robin Vincent Searby, has suggested that the bravery of an Indian soldier, Lance Dafadar Gobind Singh, could be the inspiration behind Sam Mendes's recent movie, 1917. His letter to The Daily Telegraph reveals: "On December 1, 1917, during the Battle of Cambrai in France, Lance Dafadar Gobind Singh was serving with the 2nd Lancers (Gardner's Horse) when his regiment was cut off and surrounded by the enemy.
"An urgent message had to be sent to the brigade headquarters giving the position of the regiment. The route was a 1½-mile stretch over open ground, under constant observation and enemy fire.
"Singh volunteered and not only delivered the message but also took a return message and a subsequent one. He survived enemy machine-gun fire directed at him on all three occasions, although his horses were killed underneath him every time, and he was forced to complete the journeys on foot.
"In 1918 he was awarded the Victoria Cross 'for most conspicuous bravery and devotion to duty'. I would hope this extraordinary act of valour provided the inspiration for Sam Mendes's film."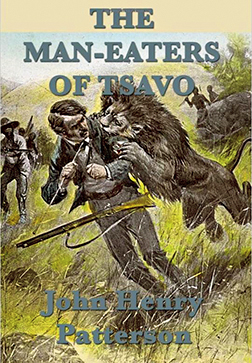 Footnote
We spent a family weekend in the Kent seaside resort of Whitstable. In an antique fair, I picked up a £2 copy of JH Patterson's thrilling hunting classic, The Man-Eaters of Tsavo. First published in 1907, it tells of how two elusive man-eating lions devoured numerous Indian workers constructing the Kenya-Uganda Railway between March and December 1898 before being finally shot by the author. I already have a (bland) later edition, but this one has evocative illustrations.