Talking about a revolution: The CPI(M) woes
Party glasses, made foggy by the vapours of ideology, prevented it from spotting the markers of change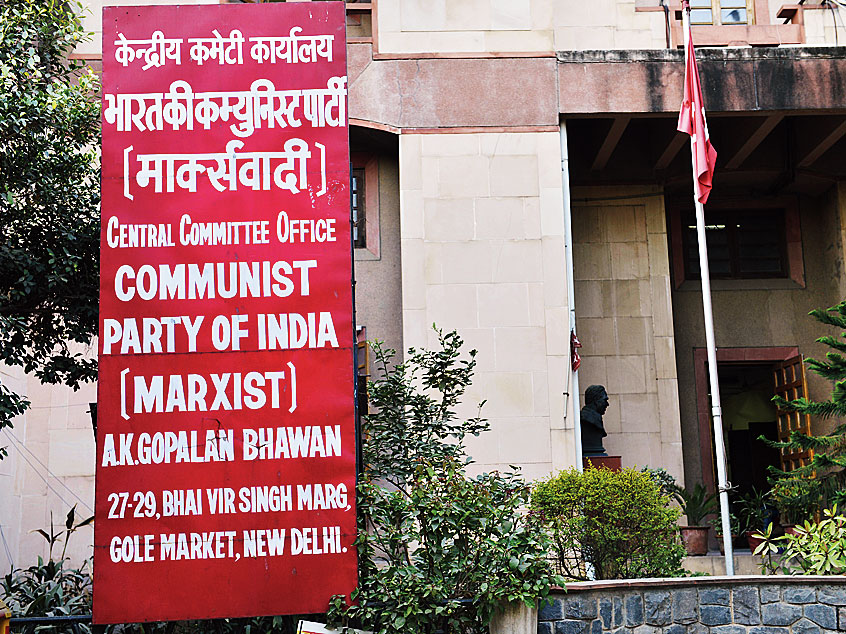 ---
---
The Revolution remains elusive for the comrades even though over 200 years have passed since the birth of Karl Marx. Worse, it appears that the long march of red revolutionaries has been halted, in India and in the world. In New India, only Kerala has been left standing holding the sickle and the hammer; the communist star is no longer visible in the political firmament of Bengal and Tripura, the two former fiefs of comrades. Communism, much like socialism and liberalism, is also in retreat at the hands of right-wing conservatism around the world. It is all a bit depressing for the comrades scanning the horizons, national and international, from their perch at A.K. Gopalan Bhavan.
But it seems that the comrades, having lost hope of the bigger revolution, have decided to usher in a smaller revolution by themselves. The politburo of the Communist Party of India (Marxist) conducted its first-ever online meeting recently. The corporations had, understandably, befriended digital technology much earlier; Zoom meetings are de rigueur in locked-down India. But the communists — blood brothers of Luddites — are catching up. This willingness to break with tradition and dogma on the part of a communist party is not to be trifled with. The history of the Indian Left is replete with 'historical blunders' on account of the unwillingness of the comrades to swim with the tide. In 1942, when the nation rose under Mahatma Gandhi's banner demanding that the imperial oppressors quit India, the Communist Party of India, predictably, chose to read the tea leaves wrong and opposed the spontaneous mobilization. Six years later, the line of B.T. Ranadive prevailed, compelling the CPI to denounce India's hard-earned Independence as false. This propensity of prioritizing ideology over pragmatism — political or otherwise — was faithfully preserved. Bengal's communists, for example, sneered at at least one of the marvels of modernity — mobile technology. A former chief minister continued to place his trust in the landline even as the world around him turned mobile; computers were an evil of capitalism; and English, which could have given Bengal's students a competitive edge, had to be abolished at the primary level.
The political irrelevance of the CPI(M) today cannot be attributed to its disastrous economic doctrines, its brutal culture of intimidation or its use of violence alone. Party glasses, made foggy by the vapours of ideology, prevented it from spotting the markers of change. This inertia had undoubted political consequences, with the voters ultimately associating the CPI(M) with obsolete values. What the ageing comrades need to do is step aside for the birthing of a New Left, one in which articulate, young leaders would speak eloquently about the plight of migrants and workers' rights as well as about ecological degradation or the pitfalls of digital surveillance. To get their message across, it is likely that the younger Left would prefer the Zoom app over the boom of the microphone.