Start-ups are now embracing the challenge of achieving sustainability more than ever. Companies are partnering up to create new products that focus on environmental friendliness. The Swedish start-up, Vélocity, has teamed up with Nestlé to develop a bicycle made out of the aluminium from 300 discarded Nespresso pods. Called RE:CYCLE, the limited-edition purple bike will come at a hefty price of $1,446. With this new product, Nestlé, which owns Nespresso, is attempting to establish its commitment to sustainability.
The footwear brand, Timberland, just launched a new campaign that addresses climate change. The core of the campaign includes a pledge to plant 50 million trees around the world in the next five years. With such a goal in mind, the brand is joining hands with seven global partners, including Great Green Wall and Trees for the Future.
Mi Terro, a start-up based in Los Angeles, aims to draw attention to the quantity of waste produced in the dairy industry by creating sustainable fabrics from unused milk. The company sources excess milk from a dairy farm in China before processing it and turning it into fibres capable of being used in durable, lightweight clothing.
As social awareness increases, a company's value is measured by its social impact. Millennials and Generation Z people are regularly demonstrating that they would prefer to work at an organization that is aligned with their consciousness in this area, and companies are thus gearing up to prove themselves.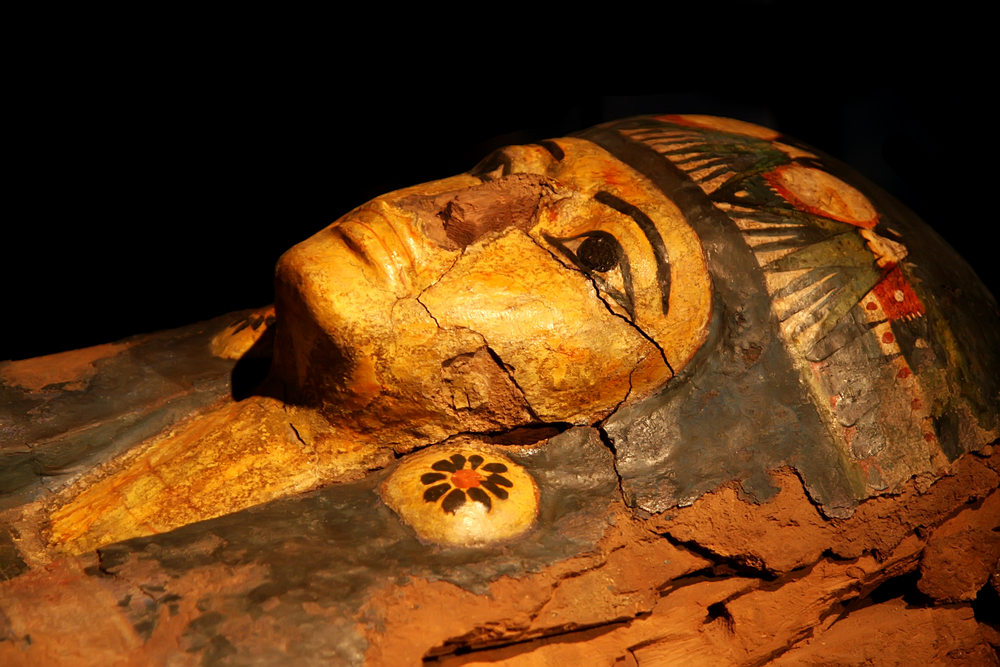 The exhibition features a group of mummies and artefacts on loan from 12 world-renowned museums Shutterstock
Preserved history
As Pittsburgh geared up for the National Football League season kick-off along with the rest of the country, something exciting arrived in the city, in a locked and temperature-controlled semi-truck. More than 40 human and animal mummies will soon be carefully displayed in the Carnegie Science Center's PPG Science Pavilion. This is for the highly-anticipated Mummies of the World: The Exhibition.
"What makes this exhibition so important is... its real artifacts," said the director, Jason Brown, to the local news outlet, KDKA. "So we're talking about things that are more than 2,800 years and older. They've come from all over the world and really require special care." The mummies, along with 85 related artifacts, travelled more than 2,000 miles from Phoenix, Arizona. It is an internationally-travelling exhibit, and Pittsburgh has worked for many years to earn this stop. The museum crews will work night and day to set up the exhibition ahead of the October 5 opening. It will remain open to the public till April next year.
According to the website, the exhibition features a group of mummies and artefacts on loan from 12 world-renowned museums, organizations and collections coming from five countries. Mummies of the World tells the story of the mummies and the process of mummification through state-of-the-art multimedia, hands-on interactive stations and cutting-edge 3D animation. The exhibits include a mummified family from Hungary, a mummified German nobleman found in the crypt of a 14th-century castle, South American shrunken heads and so on.
Holiday cheer
Labor Day — a much-anticipated weekend and a day off in the United States of America — just swept by. It marks the end of summer, and also apparently the end of wearing white. It is celebrated annually in the first or second week of September, typically on a Monday.
A holiday that dates back to 1882 in New York City, Labor Day celebrates the creation of the labour movement and honours the social and economic achievements of American workers. It was not until 1894 that Labor Day became a national holiday. The US Congress passed an act making the first Monday in September a legal holiday.
American astronauts at the International Space Station started last week with a day off on September 2 to mark the Labor Day holiday on Earth. "Even astronauts need to chill," Christina Koch wrote on Twitter. "Spending this #LaborDay weekend reading and relaxing by my favorite window. After a long week packed with science, a spacewalk, and a re-docking, it's important to recharge your batteries to keep focused on bringing your best."
Slice of life
If you enjoy eating pizza and getting exercise at the same time, then the '5 Boro Pizza Challenge' in New York is right up your alley. The contest will take place on September 28 and participants will have to commute and eat their way through the five boroughs of the city. Racers will have to go about mapping their desired routes to every borough and stopping for a full slice in each, showing proof of eating at all five by posting on Instagram and using the hashtag, #5boropizzachallenge. All the proceeds for the city-wide pizza extravaganza will go to Transportation Alternatives, which advocates walking, biking and using public transportation. This is probably as 'New York' as a competition gets — combining pizza slices with public transportation.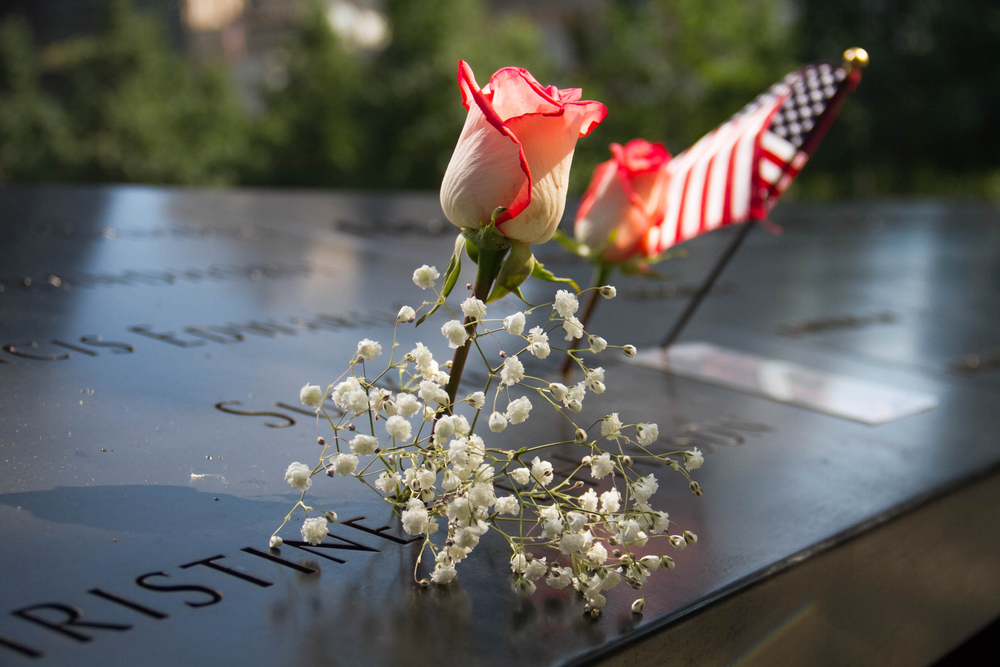 September 11 this year marked the 18th anniversary of the twin tower attacks Shutterstock
Footnote
September 11 this year marked the 18th anniversary of the twin tower attacks. Across New York, people gathered at memorials and other events to honour the people killed in the attacks as well as those slain in the 1993 bombing at the World Trade Center. The names of those who died were read out during the ceremony. Last year, some bereaved families included personal messages of remembrance, inspiration and concern.