Spotify could show up TV channels that market anodyne music
The app is likely to revolutionise access to diverse, alternative music by talented artists from around the world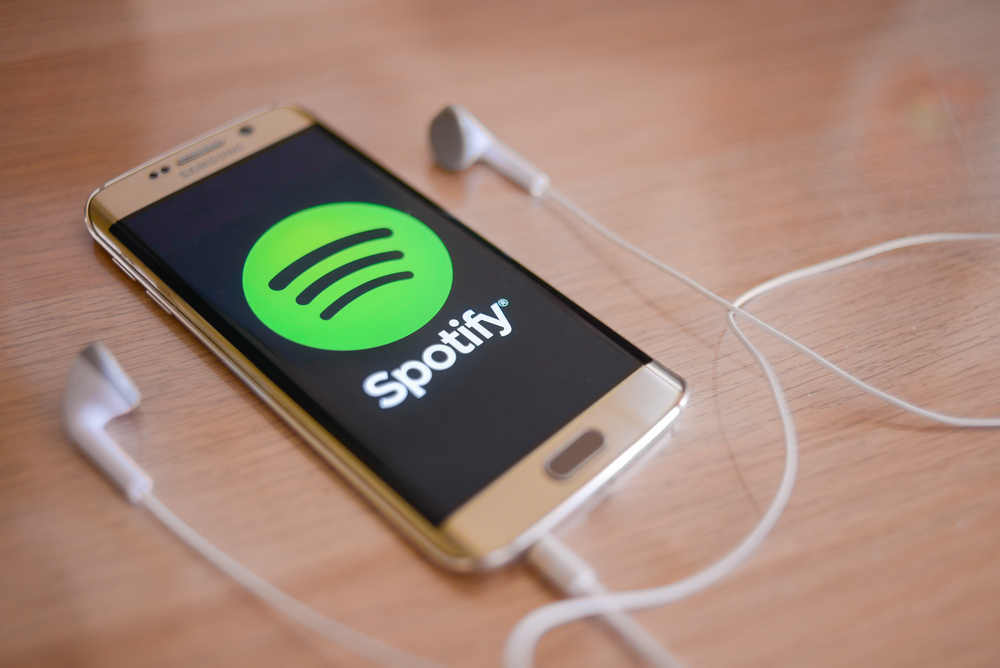 Spotify, the popular audio streaming platform, has finally reached India
(Shutterstock)
---
Published 08.03.19, 11:12 AM
|
---
Truth matters
Sir — In his article, "Independent minds" (March 2), Ramachandra Guha has exposed the Bharatiya Janata Party's tendency to utilise every event to grind its political axe. What else can explain the government's exaggerated claims about the casualties caused by India's air strike in Balakot? This is not the time to score brownie points; the government should take the Opposition into confidence on the skirmishes and find ways to iron out differences.
Guha also reiterated the need for writers and journalists to ask uncomfortable questions to the government. Neither the electronic nor the print media raised the issue of intelligence failure after the Pulwama tragedy. The national security adviser should have resigned, owning moral responsibility for the loss of lives of security men.
Aditya Mukherjee,
New Delhi
Sir — Much like a humanist, a journalist or writer should side only with truth. But since it is impossible to always succeed against terror groups, the government should not be attacked mercilessly. An ideal reporter should stand together with the government to jointly think of ways to thwart terror.
This does not mean that a journalist should dance to the jingoistic tunes played by the authorities. He should tread the path of reason, wielding his pen against war-mongering. If the ruling party attempts to gain political mileage by invoking war hysteria with a clever eye on the vote bank, a scribe should protest against the antic for the larger causes of truth and humanity.
It is the duty of the journalist to investigate whether the claims of a strike across the border to root out terror are exaggerated. If a 'bold' leader comes forward to take credit for the 'success' of such a mission, the journalist should humbly ask if we are as mighty as it is being made out to be, how was it that terrorists dared to kill as many as 40 jawans in Pulwama in restive Kashmir? Instead of playing to the patriotic gallery, a writer or reporter should report on hard facts and the truth.
Kajal Chatterjee,
Calcutta
Sir — Ramachandra Guha has bolstered my faith in the greatness of my country. There will never be a dearth of people who reject ingratiation in favour of the truth in India.
Only Narendra Modi, it is written and said, can provide the best governance. Is India such an impoverished country that there is just one individual suitable to be its ruler? There are many others who are better. Citizens must elect them wisely.
Mohammad Azhar Ali,
Koderma, Jharkhand
Sir — Spotify, the popular audio streaming platform, has finally reached India. With thousands of new songs made available, the app is likely to revolutionise access to diverse, alternative music genres being produced by talented artists around the world. There is a case to argue that Spotify could reveal the severe limitations of television channels that market anodyne music by claiming that it represents the popular choice. With Spotify's appearance, the hollowness of the claim would ring loud and clear.

Alaap Bandopadhyay,