Slay the mental demons
Educational institutions are a good place to begin the dialogue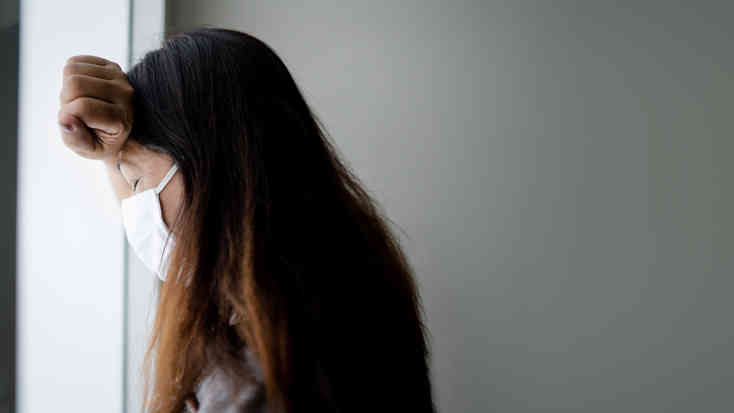 Representational image.
Shutterstock
---
Published 01.11.21, 12:40 AM
|
---
Last year, many schools, colleges and workplaces were forced to shut down owing to the coronavirus outbreak and young people who had migrated to big cities like Mumbai and Delhi were forced to return to their hometowns in tier 2 and 3 cities like Jabalpur or Rampur, Raipur or Bilaspur. For most of us, the time spent in isolation turned out to be liberating and opened new doors for growth. For young people living in these small towns, however, the dread of stepping into an obscure future magnified the mental health crises without access to proper counselling or funds. Many even turned to social media to start fundraisers to access therapy.
It is no secret that India was struggling with a mental health crisis even prior to the pandemic and for most people distraction had always been one of the key ways to neglect anxiety and depression. But free time spent in isolation changed everything and pushed them to the edge. Unsurprisingly, the country reported a large number of people being diagnosed with a mental illness. Yet, much of it remains hidden because to this date, there is little to no awareness about mental illness in India's tier 2 and 3 cities.
According to the World Health Organization, 10-20 per of children and adolescents experience mental health conditions, but a majority of them do not seek help or receive care. Half of all mental health conditions start at age 14. Suicide is the fourth leading cause of death in 15-19 year-olds. Additionally, the findings of the National Mental Health Survey 2015-16 revealed that nearly 9.8 million young Indians aged between 13-17 years are in need of active interventions. These figures are alarming to say the least. But owing to the lack of discourse around mental well-being and the dread of experiencing bullying and stigma, it is additionally hard for the youth to open up and share what they might be going through. Moreover, in small towns in India, it is equally difficult to find proper resources or a psychologist.
Many LGBTQIA+ individuals also experience issues because most psychologists are not sensitized towards their problems. Similarly, therapy is expensive and its output occurs sporadically. It is a long, continuous process and young students do not have the means to afford it. Many youngsters even start therapy and then after multiple sessions think it will not work for them and then give up easily; going back can be difficult. Similarly, most Indian parents are not in the position to understand the concept of mental well-being. For most, finances are also difficult, which is why coming out to parents also becomes tough.
Attitudes towards mental health have started to change and many youngsters have now found ways to articulate their struggles through popular social media apps such as Instagram and Clubhouse; they are coming out to be vocal fearlessly. But elevating the discourse is not enough. To this date, not a lot has been done to improve the mental well-being of the youth in small towns — no drives, campaigns or schemes. The government needs to take crucial steps to provide support.
Educational institutions are seen as the biggest avenues of change and if the discourse starts there, it will be perceived as normal. Furthermore, parents need to put in an extra step in creating a safe space at home. It is important to be sensitive, to normalize mental illness and create safe spaces. These are the subtle, yet brave and impactful mechanisms of starting a conversation.