Shared essence
India's unity is deeper than its linguistic differences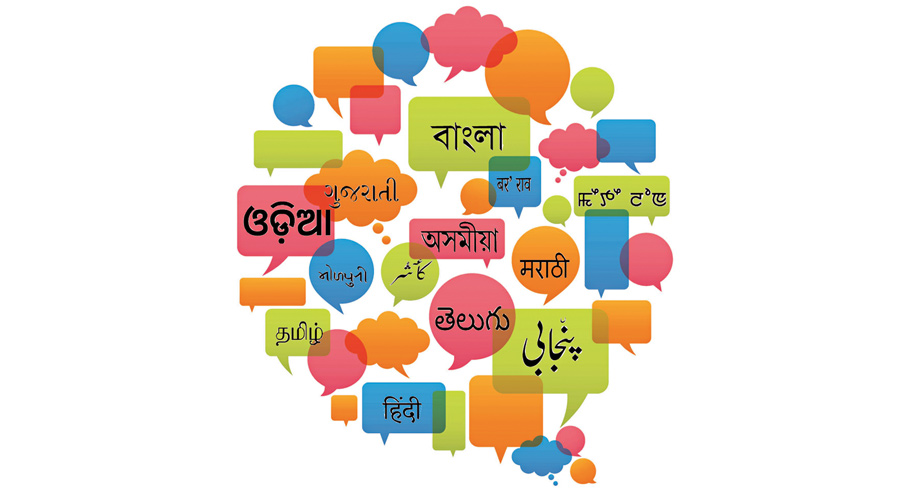 Representational image
Srimoyee Bagchi
---
Published 15.04.22, 12:17 AM
|
---
Today is Poila Baishakh in Bengal. In Assam, it is Bihu and in Kerala, Vishu. The Konyak tribe calls it Aoling and the Galo tribe, Mopin. Few days previously, it was Baisakhi in Punjab and Gudi Padwa in Maharashtra. Each of these occasions is described differently, in different mother tongues. Despite that, they share a common provenance that transcends language — of being a harvest festival that marks the end of a farming season. In this commonality lies a fundamental truth about the Indian identity — what unites us is something deeper than the languages we speak. Our unity does not depend on a one-nation, one-language construct.

Not everyone shares this view. Amit Shah recently expressed the sentiment that Hindi should be made India's only national language. Neither is this the first time he has done so, nor is he the first national leader to have held such a view. On several occasions in the last few years, Shah has stated that it is time to elevate Hindi to the status of national language so that it can replace English as the link language for the country.

This is not an original thought — with some variations, several election manifestos of the Bharatiya Janata Party and before that the Jana Sangh have categorically made the campaign promise of giving Hindi such a status. Neither is this thought limited to the BJP and the other progeny of the Rashtriya Swayamsevak Sangh. In the Constituent Assembly, R.V. Dhulekar, a Congressman and, later, chairperson of the Uttar Pradesh Legislative Council said, "People who do not know Hindustani have no right to stay in India."

By Hindustani, he referred to a version of Hindi mixed with Urdu that Mahatma Gandhi had championed as the national language for the country. Gandhi himself, like Shah, a native Gujarati speaker, had a similar view — he, in fact, started a Hindustani Prachar Sabha in Wardha in 1942. Like Shah, who said that Hindi must strive to include words from other regional languages to become more inclusive, Gandhi too, in the words of Shiva Rao, "did a great deal of propaganda for the adoption of Hindustani as the common language for India, 'Hindustani' signifying a mixture of Hindi and Urdu."

With the Partition of India, passions in the Constituent Assembly ran high, leading to a summary rejection of Hindustani given its Urdu influences. Instead, the Constitution made Hindi India's sole "official language" with English also being approved for use by all governments for 15 years. Several concessions were made which promoted the use of regional languages in their particular regions. But the 'national language' issue was sidestepped in favour of a more prosaic "official language".

After all, what does it mean for a language to be the national language? If it means that people from various parts of India should speak to each other in a language they mutually understand, then this is not a matter of prescription, it is a matter of practice. A Goan and a Tamilian are likely to speak to each other in English, a Bengali and an Assamese in a mixture of both languages, a Rajasthani and Bihari in Hindi, whereas a Gujarati and a Telugu might also prefer Hindi, or even Gujarati, if the Telugu-speaking person happened to be someone as multilingual as P.V. Narasimha Rao. It is presumptuous to think of dictating this choice of a language of communication between citizens by constitutional command.

That leaves only the symbolic sense in which a national language is understood — the declaration that Hindi is the tie that unites the country. This was the same sentiment expressed by Lal Bahadur Shastri at a time when the 15-year period for usage of English was ending just before 1965. Speaking in Santiniketan, he said that continuing the use of English was "a deeply humiliating proposition" advocating a full switch to Hindi. In response, the mighty Tamil agitation sent shockwaves through the country. With a fast-rising death toll and fears of secession looming large, the Indira Gandhi government amended the Official Languages Act continuing the use of English in perpetuity unless all states that had not adopted Hindi passed a resolution supporting its adoption. This was a hard-won statutory recognition of India's multilingualism. It was also an assurance that Hindi would never be imposed on the country without the consent of all states, especially those that had no ties to the language.

The Tamil agitation was a sobering reminder of a salient fact of our national life — there is no language, Hindi or otherwise, that can, or will, hold the nation together. On the contrary, what will is an acceptance of our mutual differences. I'm writing this sitting in a hotel in Shillong. In the last two days, I have spoken in Bengali to buy water from a shop-owner, in English to ask directions from a police woman and in Hindi to a taxi driver. I have observed a government officer speak to his Khasi colleague in Khasi and to his Bihari driver in Hindi. In the high court, I have seen proceedings being conducted in English with a Bengali chief justice and his Khasi brother judge. Not only has communication in each of these instances been effective but it has also underlined how linguistically different we are, and how in our daily lives we not only accept but also embrace these differences. True, we may sometimes have to muddle our way through when words are lost in translation. But what we may marginally lose in terms of efficiency, we gain in terms of an understanding of the essence of what it means to be Indian — to feel oneness with someone who does not look like us, dress like us or speak our language.

Atul Prasad Sen captured this pithily with the words, "nana bhasha nana mot, nana poridhan, bibidher majhe dekho milono mohaan (many languages, many views, many attires — look, in this difference, lies a great unity)". Our unity is deeper than our linguistic and ideological differences. Unlike several European nation states, it does not need the artifice of a national language to keep us together. Any attempt to coerce an artificial unity up our tongues misunderstands India and may one day break it.
Arghya Sengupta is Research Director, Vidhi Centre for Legal Policy.
Views are personal