A test for examinations
If state examination boards adopt a standard method of evaluation, students would no longer be evaluated on the basis of different — discriminatory — criteria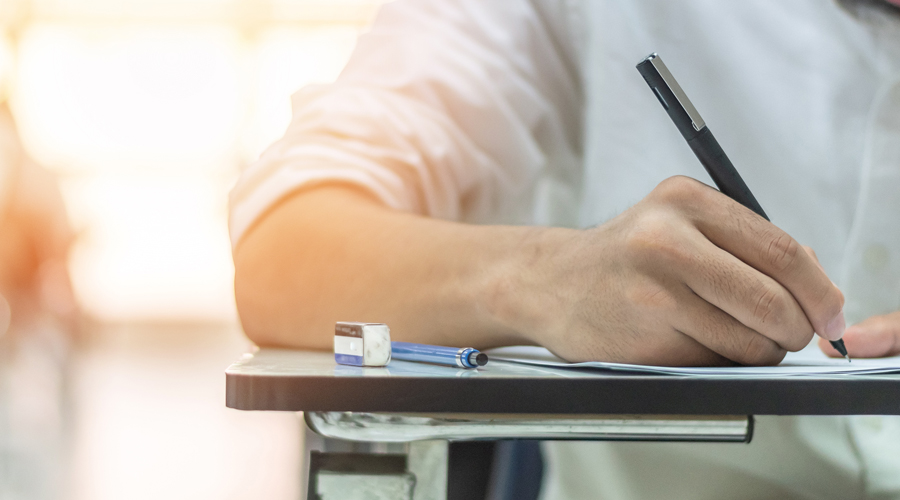 Representational image.
File photo
---
Published 06.12.21, 12:46 AM
|
---
Board examinations have been central to the selection of students to higher education institutes of repute. It has been observed that students getting admission in different universities and colleges with the highest scores usually belong to the Central Board of Secondary Education. Is the trend of high scores in the CBSE linked to inequalities in educational resources? Should we then not ask for a method of uniform evaluation of students?
Administrative bodies conduct board examinations; teachers prepare question papers and are assigned duties in the examination hall; they are also responsible for the evaluation of answer scripts. Why cannot schools be given the autonomy to conduct exams? The resources that go into conducting board examinations can be utilized for recruiting teachers and improving classroom infrastructure. Hong Kong began school-based assessments in 2007. We could benefit from its methods and experience.
Should students' failure in a board examination be considered a systemic failure, the weakness of teaching methods or a lapse on the part of the examination and education system? In Japan, if a student is unable to learn a concept in class, it is the responsibility of the entire class, including the teacher, to teach that student. This lesson of collectivism is the beauty of the Japanese education system. In India, a student is taught to accept failure as destiny but not as evidence of inequality even though socio-economic differences have a direct link with educational inequality.
There must be experiments to modify the examination system. The demand for changes to the Indian school examination system is an old one. In 1993, a committee headed by Professor Yash Pal had talked about changing the examination system in school education; so does the National Education Policy 2020. Three decades ago, an experimental 'open book examination' was conducted for Class IX. But this trial did not progress. The role of the examination board should also be scrutinized in the course of a debate on reforms in the examination system.
Last year, the CBSE had talked about reducing 30 per cent of the syllabus for the exams. This year, provisions have been made for two examinations: both will be based on half of the total syllabus. At a time of pandemic-induced anxiety, there is perhaps a case for other state examination boards to emulate the CBSE to ensure that the examination and system of evaluation remain objective, ensuring that every student gets an equal opportunity to enter higher education institutions. If state examination boards adopt a standard method of evaluation, students would no longer be evaluated on the basis of different — discriminatory — criteria.
Sanjeev Rai is an educationist and author