Reflecting diversity in wartime
A new French war memorial attempts to be inclusive in its representation of people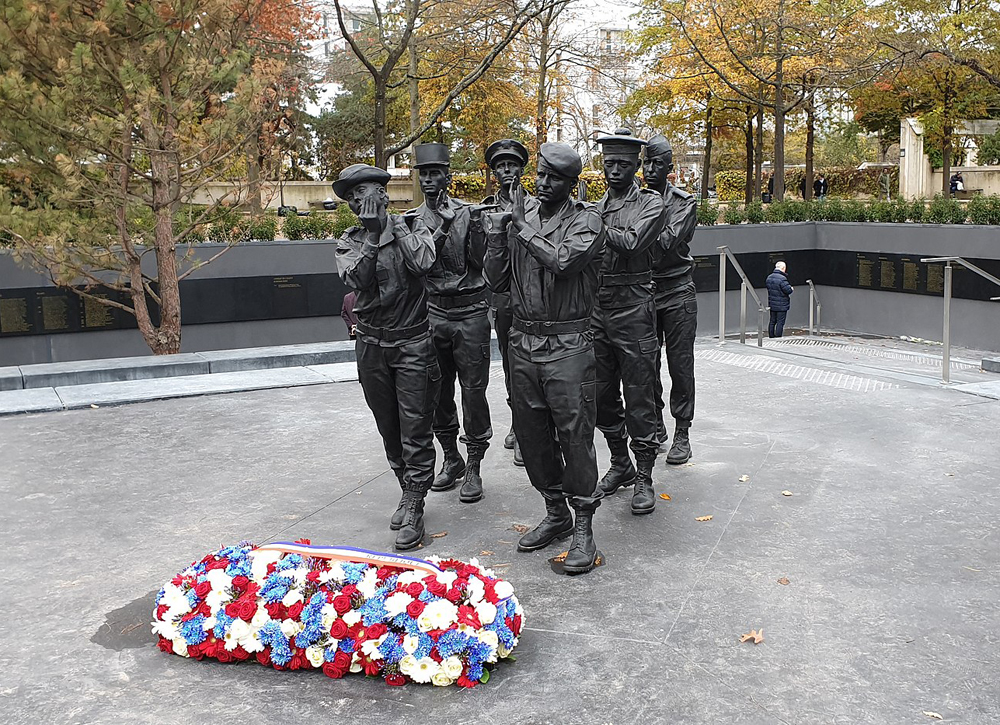 ---
Published 14.11.19, 08:45 PM
|
---
Sir — The French president, Emmanuel Macron, recently inaugurated a war memorial for soldiers who lost their lives fighting overseas. Interestingly, the bronze sculpture — of six soldiers carrying an invisible coffin — tries to be inclusive in its representation of people. One of the figures is that of a woman. The sculpture, thus, could also serve as an homage to the strength of unity in diversity.
Shivani Chaudhry
Calcutta
Downward slope
Sir — At present, India is suffering from an economic slowdown, one that is causing great distress to the people. The survey by the Centre for Monitoring Indian Economy has reported that the unemployment rate in the country rose to a record high in October after August 2016. Unemployment was 8.89 per cent in rural regions and 8.28 per cent in urban areas.
However, this is not the first report that highlights the dismal state of employment in the country. The present situation is detrimental to the prospects of the young workforce as well as job seekers. After all, it is almost impossible for most people to meet even basic needs without a regular source of income. The lack of available jobs is causing desperation among even educated and skilled candidates. Many are being driven to suicide. The incumbent government had promised to generate one crore jobs. But those promises have been forgotten. Leaders are busy with matters that serve their own interests. This attitude must change immediately.
Tapomoy Ghosh
Katwa, Burdwan
Sir — A study by Population Action International shows that about 80 per cent of the world's civil conflicts since the 1970s occurred in countries with young, fast-growing populations. India has always talked about its huge demographic dividend and how this could be used to turn the country's economy around. But with little investment in education and skills training, the youth increasingly have no good prospects. This is a matter of serious concern, as the inability of the State to help the large youth population become productive could push the country towards conflict. Growing frustration among young people makes them vulnerable to extremist ideas. The industrial age saw a lot of people being employed in factories. But now many of those factories have become automated and workers' skills have become obsolete.
India needs to invest in upgrading the skills of the nation's youth so that they can be employable in the present day. For this, the government must focus on matters such as the slowdown of industrial growth and rural distress, all of which contribute to unemployment. The future of the youth directly depends on the health of the economy.
H.N. Ramakrishna
Bangalore