Receding goals: Editorial on the eerie convergence of Covid-19, global conflict and climate change
The three Cs together have jeopardised as many as 17 sustainable development goals that are essential for a resilient and equal society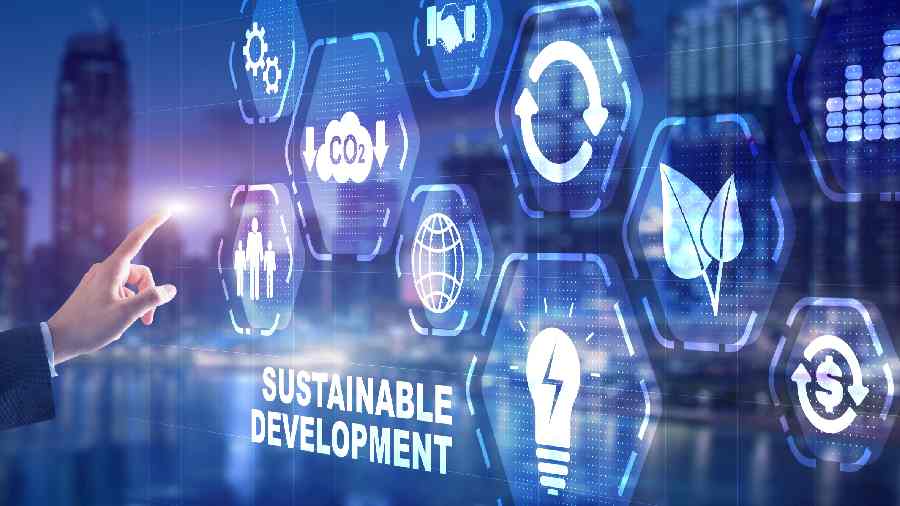 The burden of the three Cs is greatest on least developed countries and vulnerable population groups.
Representational picture from Shutterstock
---
Published 10.07.22, 03:39 AM
|
---
The Sustainable Development Goals Report 2022 released this week revealed that the eerie convergence of Covid-19, global conflict and climate change could push an additional 75 to 95 million people — compared to pre-pandemic projections — into extreme poverty this year. The three Cs together have jeopardised as many as 17 SDGs that are essential for a resilient and equal society. The disproportionate focus on the pandemic disrupted essential health services, resulting in a drop in immunisation coverage for the first time in a decade and a rise in deaths from tuberculosis and malaria. Prolonged school closures put 24 million learners, from pre-primary to university levels, at risk of dropping out.
But the most potent of the crises is, undoubtedly, climate change. Increased heatwaves, droughts, wildfires and floods are already affecting billions around the globe and causing potentially irreversible damage to the planet's ecosystems. To avoid the worst effects of climate change, as set out in the Paris Agreement, global greenhouse gas emissions will need to peak before 2025 and then decline by 43 per cent by 2030, falling to net-zero by 2050. However, under current voluntary commitments to climate action, greenhouse gas emissions will rise by nearly 14 per cent by 2030. Concurrently, the world is witnessing the largest number of conflicts since 1946, with one-quarter of the global population now living in violence-torn countries. As of May 2022, a record 100 million people have been forcibly displaced from their homes. The outbreak of war in Ukraine has caused food, fuel and fertiliser prices to skyrocket, disrupted supply chains and global trade, and roiled financial markets. As always, women and children are bearing the brunt — child labour and child marriages are on the rise; anxiety and depression among adolescents and young people have increased significantly; women are struggling with the constraints of lost jobs, rising domestic abuse, derailed schooling and increased burdens of unpaid care work at home.
The severity and the magnitude of the challenges require sweeping changes. The crises are interlinked; so, hearteningly, are the resolutions. For instance, strengthening social protection systems, improving public services, and investing in clean energy can address the root causes of increasing inequality and environmental degradation. The first order of business would be to end armed conflicts and embark on a path of diplomacy — a precondition for sustainable development. More important, a comprehensive transformation of the international financial and debt architecture could accomplish these aims and avoid a two-track recovery, with developing countries getting left behind. Interestingly, the SDG report highlights the importance of data when it comes to policymaking. The burden of the three Cs is greatest on least developed countries and vulnerable population groups. They need to be made stakeholders in decision-making about their future.