Real diversity
The objective of initiatives such as reservation is to enhance the representation of groups which are usually invisible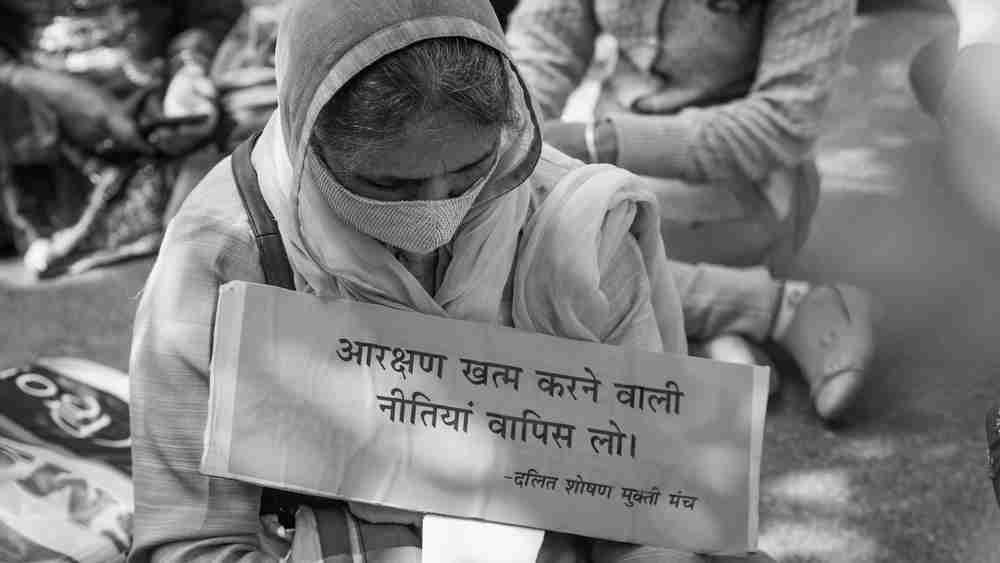 Representational image.
Shutterstock
---
Published 24.09.21, 03:28 AM
|
---
In his book, Culture and Imperialism, Edward Said said, "culture is not monolithic... and is not the exclusive property of the East or West nor of the small groups of men and women". This means one ethnic or cultural group cannot dominate another. Historically, there have been attempts to create 'oneness' out of multicultural diversity. If culture is diverse by definition, why, then, do we need to pay special attention to diversity and inclusion? Should it not organically be assimilated in our population?
The objective of initiatives such as reservation is to enhance the representation of groups which are usually invisible. It is not just about economic benefits. Diverse groups have been subjected to oppression, injustice, and exploitation. Affirmative action is, thus, one way to approach the chronic issue of inequity. From an economic perspective, which is what businesses are usually bothered about, diversity leads to innovative practices. Only a diverse group would know how to approach an issue in unconventional ways. Hence, diversity matters — more than ever.
In any conversation on diversity, gender is globally celebrated, and rightly so. These days, this has been extended to sexuality. This is why brands suddenly turn rainbow in June, Pride Month. But beyond these optics, are anti-reservationist actions and thoughts, which is a result of years of socialization and upbringing. Reservation is described as anti-merit. But merit is the outcome of privilege, which is often not connected to economics, but social capital or 'network' in business terminology. Over and above financial capital, social capital pushes one to believe that caste-based discrimination no longer exists. This is far from true. Social capital may even unknowingly become an unwritten reservation for the upper castes.
Despite visible and quantifiable instances of caste-based atrocities, private companies actively choose not to approach caste-based affirmation as part of their diversity and inclusion initiatives. In fact, gender and sexuality have come to be a safe bet for private companies because such initiatives resonate with dominant caste groups, who are the decision-makers. According to a 2019 study published in the Pacific-Basin Finance Journal on the composition of Indian boards, more than 94 per cent of corporate leadership and board appointments are from the upper castes. Further, a research exposé led by S.S. Jodhka highlighted how caste plays an important role in recruitment and entrepreneurship wherein candidates from Dalit and Muslim backgrounds are systematically ignored. Similarly, a 2018 study published in the Strategic Management Journal proves that caste/family names along with their extended networks play a significant role in CEO selection.
In spite of the United Progressive Alliance government setting up a committee in 2006 for "affirmative action for SC/ST communities" to improve representation of the marginalized in the private sector, nothing substantial has happened. Of the 17,788 member companies, only 19 per cent adopted the code of conduct. Ironically, there is more vocational training and scholarships for the scheduled castes and the scheduled tribes than employment opportunities. This is not surprising as most executives are socially trained to ignore caste-based diversity. The deliberate exclusion of marginalized castes in the private sector has fulfilled the social and economic aspirations of the upper castes. This is what passes as merit.
While social media has given the issue of diversity some visibility, attempts to protect privilege have seen gender become the most agreed upon D&I initiative globally. Caste has thus been invisiblized yet again. The idea that recipients of affirmative action are being given a free run is completely untrue. Each individual has to face the same rigorous structure of learning and pass the same exams.
As teachers we can educate under-represented groups so that they can eventually build social capital. Education is the only tool through which discrimination and injustice can be eradicated. It is time we look beyond gender-based diversity and make the workplace and educational institutes more equitable.