Fishy fund: Mahua Moitra attacks PM-Cares
Readers' Speak: Return of the Diwali 'poka'; Mahua Moitra in Parliament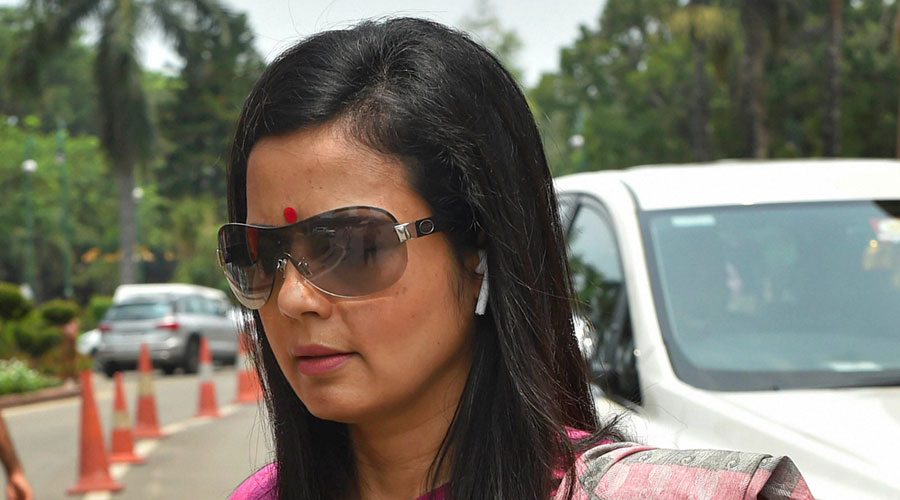 ---
---
Sir — In one of her finest speeches yet, the Trinamul Congress leader, Mahua Moitra, launched a scathing attack on the PM-Cares fund in the Lok Sabha, arguing that not only does it take away statutory promises made under the goods and services tax regime, but also corners public funds to the detriment of state relief funds. She went on to say that public sector units competing to donate money to the PM-Cares fund are like "courtiers of the Emperor, competing with each other to give gifts with public funds". She also slammed the government for accepting funds from Chinese companies, saying that no "dying Indian would want to be on a ventilator paid for by enemy money".
People wonder how the minister of state for finance, Anurag Thakur, who once raised a hue and cry about the Congress allegedly accepting money from the Islamist preacher, Zakir Naik, can now support a project that is funded by China. He wondered why it took so long for the Congress to return Naik's donation. Similarly people are now wondering when will Narendra Modi return the donations from Xiaomi — Rs 10 crore — TikTok — Rs 30 crore — Huawei — Rs 7 crore? This shows that contrary to his election rhetoric, there is not much difference between this government and its predecessors when it comes to shady financial transactions. He may have forgotten that like terrorists, the corrupt also have no colour, caste, creed or even party. Whenever any allegations of financial irregularities are levelled against the Modi government, immediately to save its skin it deploys senior ministers to pacify the aam aadmi with lies and unimportant issues.
If there are no shady dealings in the PM-Cares fund, why not make it open for an audit by the Comptroller and Auditor General and bring it under the purview of the Right to Information Act? The true essence of democracy calls for financial transparency from public funds and public servants. But when a power hungry prime minister is surrounded by his sycophantic courtiers then how can he give us a clean and corruption free government?

Bidyut Kumar Chatterjee,
Faridabad
Sir — The speech by the firebrand leader, Mahua Moitra, makes some pertinent points. But I am afraid Moitra gets carried away in the politics of division practised by her opponents. An Indian who is dying cares little if the ventilator came from China or Pakistan. Geopolitical differences have their own forum of resolution. Refusing help during a crisis owing to such issues is foolish.
Aparna Astha,
Calcutta
The glow is back
Sir — It was after ages that I spotted a firefly in the house recently. There are also more insects swarming around street lamps and even the 'Diwali poka' seems to have made a comeback. All this after a short break of just a couple of months when predatory human activities had slowed down during the lockdown. Even though these activities have now resumed, nature has used even that small window of opportunity to regenerate itself.
Meenakshi Basu,
Calcutta