Quiet limits to how much new technology smartphone users will trust
A study shows that older users treat the smartphone differently from the young, as do women and men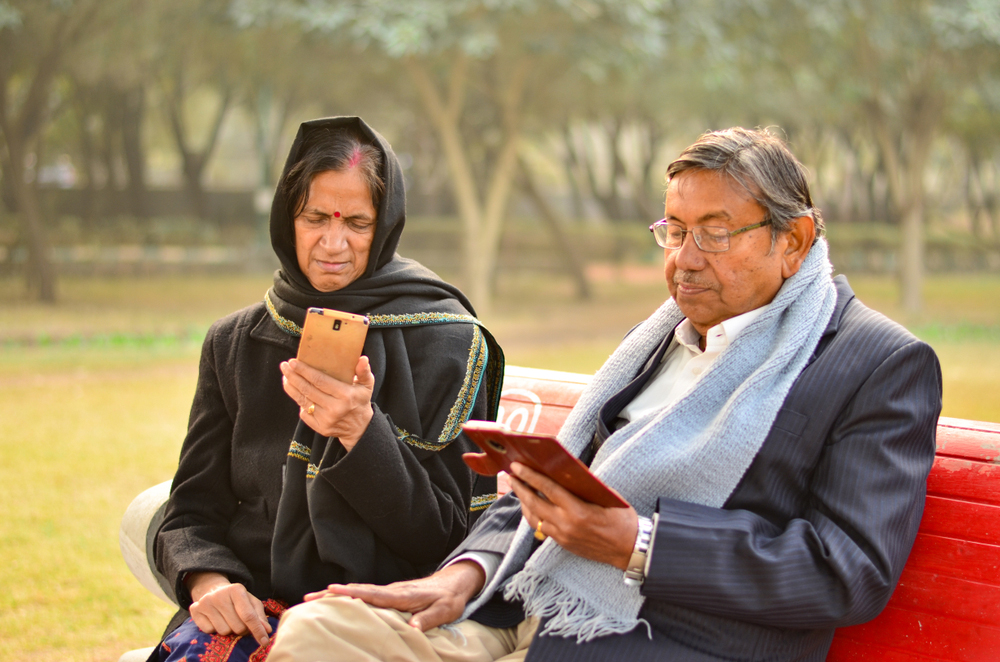 While phone use for both genders decreases with age, it is the men who overtake the women in clinging to the device as they grow older
(Shutterstock)
---
Published 23.06.19, 04:02 AM
|
---
Being a smart senior citizen is alluring but stressful. That seems to be the lesson gleaned from a study of people's habits of locking and unlocking smartphones. Conducted by the University of British Columbia, the study is intended to help smartphone manufacturers evolve better methods of protection from unauthorized hacking. It links the manner of smartphone use with age. However tiny the pool of subjects — 134 persons between 19 and 63 years were studied with the help of a specially designed app for two months — the results do have a persuasively universal ring. Older people like to be stationary, sitting down at home or in the office when they unlock their smartphones. Does that sound familiar? A preference for stability — not necessarily as ponderous as it sounds — together with an old-fashioned desire to be careful of devices that seem outlandishly expensive mixed with, perhaps, a secret fear of what an ageing body may suddenly decide to do — drop the precious object, maybe? — is not an attitude that need be limited to the 55 pluses in the respondents' pool.
Numerous studies have shown how smartly older users have taken to newfangled devices and social media sites, enjoying the wider horizons and magical connections that these make possible. But there are quiet limits to how much new technology they will trust. Older users would rather use their PIN for unlocking the phone than their fingerprint; letters and figures seem more reliable than these slightly sci-fi techniques. But auto lock is more popular than manual locking. That is a shortcut with the onus on the manufacturer — it is bad enough having to remember the PIN. But the links between age and smartphone use have indirectly revealed another facet of smartphone user-habits: that determined by gender. Women have no problems with manual locking, finds the study, and they use the phone for much longer than their male peers when they are young. The last is hardly a new discovery. While phone use for both genders decreases with age, it is the men who overtake the women in clinging to the device as they grow older. Does the strong, silent type tend towards garrulity, then, to make up for time lost?
What is most revealing, though, is how recognizable the findings seem in spite of the severely limited size and, presumably, place of the sample. That is because the smartphone is relevant to a particular segment of people only, and this segment shares certain common characteristics the world over. The difference of percentage in India between the use of smartphones and of mobile phones meant just to make and receive calls makes this evident. There were 90.15 mobile phone connections per 100 citizens in January 2019, while in September 2018 smartphone spread was 27.7 per cent. It remains unknown whether the elderly handcart puller pauses in his pulling to lock or unlock his mobile phone.