Royal family welcomes India's decision mourn Queen Elizabeth death
EYE ON ENGLAND | Lord Michael Ashcroft's announcement of writing biography of Liz Truss, the similarity between deaths of Cyrus Mistry and Princess Diana and more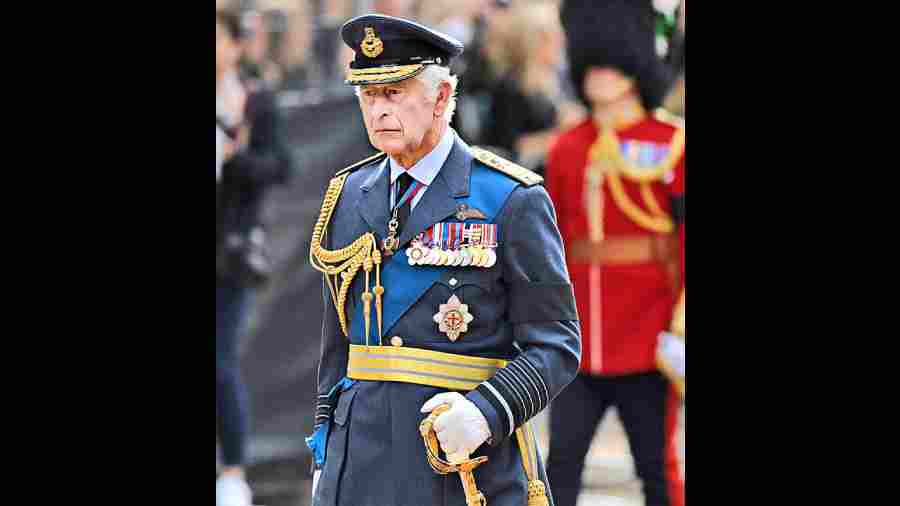 ---
Published 17.09.22, 04:36 AM
|
---
Royal connection 
  The Indian government's decision to decree September 11 as a day of mourning for Queen Elizabeth II has been much appreciated by the royal family and others in London. In matters of the Commonwealth, the Queen was invariably on the right side. She famously disagreed with Margaret Thatcher, who did not want to impose sanctions against South Africa's white apartheid regime. When the journalist, Kuldip Nayar, was the Indian high commissioner in London in 1990, he complained to the queen that the Crown Estate Commissioners were planning a punitive hike in the cost of leasing 9, Kensington Palace Gardens, his official residence. I don't know what the queen did behind the scenes but the row between India and the United Kingdom was resolved amicably. As to what kind of monarch King Charles III will be, I know, having travelled with him and seen him at lots of Asian functions in London, that he is very pro-Indian. He inherited his love for India from his great uncle, Lord Mountbatten, who accompanied him to the country on his first trip in1975. In turn, Charles introduced Camilla, now his Queen Consort, to India in 2006. Her younger brother, Mark Shand, gave his life to promoting the welfare of Indian elephants. When he died in 2014,Tom Parker Bowles, Camilla'sson from her first marriage, read Tagore's "Farewell My Friends" at his uncle's funeral. Charles has always wanted to be a defender of all faiths. Last year, he urged British Asians to take the Covid jab and praised those involved in the vaccine roll-out: "As you undertake this absolutely vital work, I can only wish you every possible success in coming to the aid of our ethnic minority communities, for whom I hold the greatest affection."
Unbiased opinion 
 Lord Michael Ashcroft, a wealthy businessman and author who produces a political biography a year, announced that he was doing one on Liz Truss as soon as she became prime minister. In 2020, he found nothing controversial about RishiSunak when he wrote the first biography of the former chancellor, Going for Broke: The Rise Of Rishi Sunak. Ashcroft, a former Conservative Party treasurer and deputy chairman who has written the biographies of David Cameron, Jacob Rees-Mogg and Sir Keir Starmer in recent years,seems to have already unearthed plenty of masala on Truss."The research on Ms Truss'slife, career and character which I've done already has proved fascinating,"he said. "It was always my intention, however, to incorporate into the book a rigorous analysis of Liz Truss's first year or so in office. One of my hopes is this biography might serve as a valuable guide to the electorate in the months leading up to the next general election, which must be held by January 2025." The author promised ominously: "My book on Ms Truss will be accurate,objective, open-minded, fair, factual,and even-handed. It will also be independent."
Cruel twist of fate 
 The death of Cyrus Mistry in a car crash on September 4 recalled that of Diana, Princess of Wales, 25 years ago. Seated in the back of a Mercedes, she, too, was not wearing a seat belt. Richard Shepherd, the pathologist who examined the evidence, concluded: "If only she had been wearing a seat belt. Had she been restrained, she would probably have appeared in public two days later with a black eye... and with a broken arm in a sling."In January 2018, I went to the London Business School to hear Mistry present his side of the story behind his sacking as chairman of Tata Sons. At the reception afterwards, I did ask him about whether India, where only 25 per cent of the available urban female population was in employment, should aim to emulate China, where the proportion was 75 per cent. This would greatly benefit the Indian economy, he argued.
War of words
 The Daily Telegraph is furious with The New York Times for its unrelentingly 'hostile coverage' of Britain. "The New York Times' hatred of Britain has gone too far," says a recent article by Douglas Murray, who writes, "The NYT has an animus against Britain. It seems partly driven by the paper's decision to recruit otherwise unemployable hard-Left journalists from Britain." The last straw was Maya Jasanoff's claim in the NYT that that "the Queen helped obscure a bloody history of decolonisation whose proportions and legacies have yet to be adequately acknowledged". Sam Ashworth-Hayes suggests that the best response to alleged Brit bashing is to "simply ignore" the NYT. The only problem with this is that the NYT syndication service is taken by newspapers all over the world.
Footnote
 The broadcaster, Jonathan Dimbleby, made an insightful observation as Queen Elizabeth II's coffin was taken in an illuminated hearse to Buckingham Palace on a dark and rainy night. He said that people were so obsessed with taking mobile phone footage that they missed the actual experience of the moment. His father, Richard Dimbleby, did the BBC commentary for Winston Churchill's state funeral in 1965, to which my father, then at BBC Bengali, made a brief contribution.