Pressure to marry hurts women's self-worth
A Ugandan woman's recent decision to marry herself cannot be chalked down to eccentricity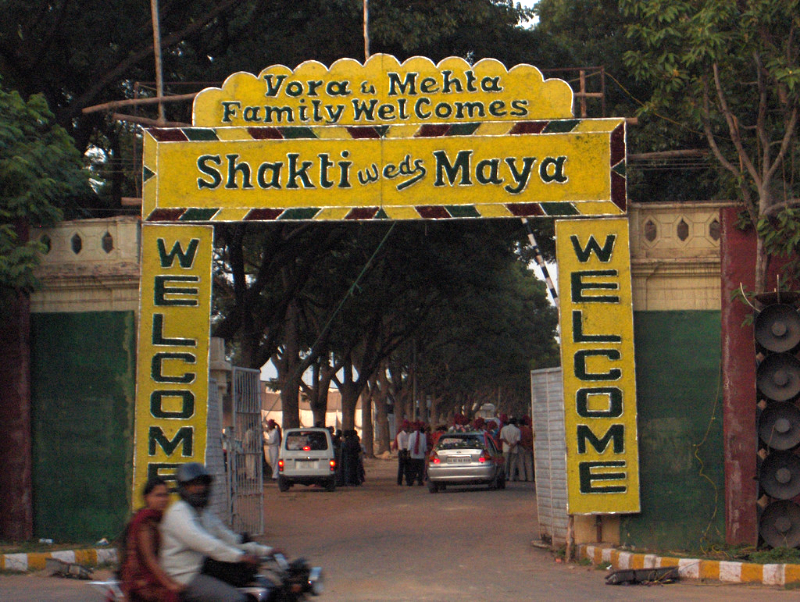 ---
---
Sir — A woman in Uganda recently got married, to herself. It would be incorrect to chalk this incident down to the woman's eccentricity. The woman apparently staged her marriage to put her parents — who were worried that she has nobody to take care of her — at ease. This shows that people irrespective of their cultural background still think that a woman needs a man in her life to be taken care of. The persistent pressure that parents and relatives put on girls to get married is more than pesky. It has a deep psychological impact on women, making them question their self-worth.
Radhika Dasa,
Bhubaneswar
Reimagine evil
Sir — Each October, at the height of autumnal festivities across the country, people celebrate the defeat and death of Mahishasura at the hands of goddess Durga. The popular imagination sees the deity as fair skinned and Mahishasura as dark skinned. This becomes obvious if one looks at the depictions in the various pandals. None stops to consider for a moment what Mahishasuras fault was. In the myth, all he wanted to dethrone the gods. Why was this unacceptable in an age when imperial conquests were the norm. Surely, it was Mahishasuras classification as a demon that disqualified him from the celestial seat.
This brings us to a parallel stream of reasoning which argues that Mahishasura was the ancestor of the present-day adivasi segment known as Asurs. This school of thought sees the deity as the conquering Aryan force. This theory is plausible. Yet, any attempt to celebrate Mahishasur as a hero by the downtrodden sections of society is met with resistance and antagonism. This is unfair. What kind of a democracy is this that does not allow a mythical figure to be reimagined and brands those who do so as anti-national? What has mythology got to do with nationalism?
Aditya Bannerjee,
Gurgaon
Sir — Every time I visit a pandal during Durga Puja, I pay special attention to the asura, who is usually portrayed at the feet of the deity. It is the artist's imagination of the so-called demon that I find fascinating. Mahishasura is depicted variously — mostly always a buff figure, he is either valiant even in the moment that he is being vanquished or a repentant figure while the goddess strikes the fatal blow to his heart or, at times, with his palms folded as if begging for the goddess's forgiveness. Interestingly, in recent times, doctors and a bureaucrat in charge of handling the National Register of Citizens in Silchar have been portrayed as the demon that the goddess is slaying.
In other words, if the goddess stands for all that is good, the demon she slays can be anything evil. Given that the mythic Mahishasura is seen as an ancestor of the adivasis and Dalits, I think it is high time Puja organizers get creative about the portrayal of the demon king. Since there is no dearth of talent or imagination — this is obvious from the creative pandals — maybe the demon king, too, could be reimagined in a modern context.
Rohini Sen,
Calcutta
Parting shot
Sir — It is heartening that P.G. Wodehouse will be honoured with a memorial stone in Westminster Abbey. He was perhaps one of the best writers of humour in English literature. At the beginning of the Second World War, Wodehouse was living in France. He ignored advice to leave the country that was in Adolf Hitler's cross hairs. When he did try to escape, he was arrested. He was maltreated by the Germans like other prisoners, yet he spent his time scribbling notes in short hand about his novels.
When the Germans came to know that he was a celebrated author, they craftily utilized his fame for publicity. He was shifted to a hotel in Berlin and speeches for radio broadcast were made out for him. These contained a picture of the good treatment meted out to prisoners by the Germans, the way there were doing with Wodehouse. He found nothing wrong in them and broadcast them in good faith. Wodehouse was made to live a secluded life and thus cannot be blamed for his dispatches. These should not be held against his splendid works.
Sanjit Ghatak,
Narendrapur