Prepare for turbulence with global warming
Cities are particularly at risk because of their population density. dependence on power, water utilities, communications, transportation and health facilities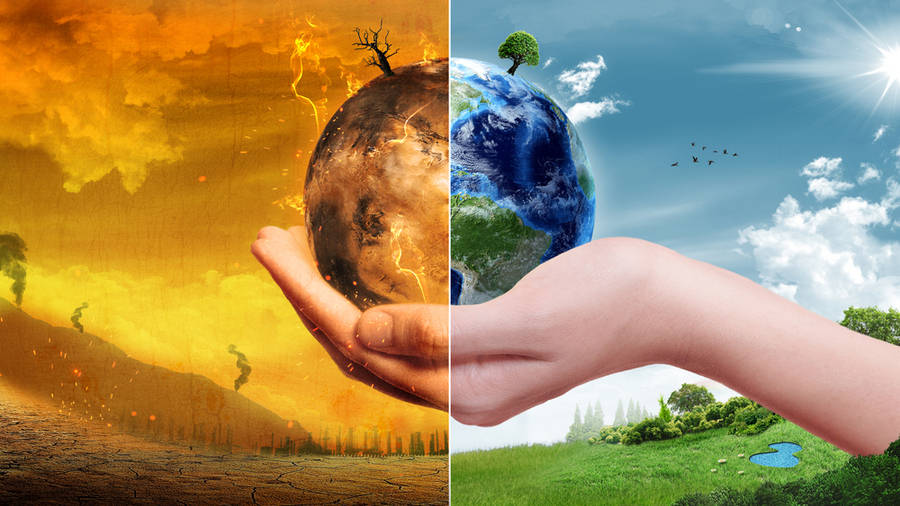 The International Energy Agency estimates that renewable sources will overtake coal-fired electricity by 2025 and solar will be the new king of electricity markets.
Shutterstock
---
Published 21.10.20, 02:23 AM
|
---
If we want to stay within 1.5 degrees Celsius of global warming, there are just about three decades left for 'Energy Transition 4.0' to culminate in 'net zero' emissions. Transition from wood to coal took over a century, from coal to refined oil products took about three decades, and from refined oil to increased reliance on natural gas has taken another four decades. All previous transitions were driven by economic considerations but ET 4.0 needs to balance energy security and access, decarbonization and economic development.
Decarbonization of power-generation, which accounts for about 40 per cent of the total energy CO2 emissions, might occur sooner than later due to favourable levelized cost of electricity using solar photovoltaic, pace of deployment, and political support for the transition. For instance, NextEra Energy, which owns NextEra Energy Resources, the world's largest operator of wind and solar energy projects, has surpassed ExxonMobil in market capitalization.
In India, LCOE of solar is now 14 per cent cheaper than coal-fired power. Riding on several policy initiatives like the waiver of Inter State Transmission System charges, solar power capacity in India now is 30 GW. India is also planning to replace retiring coal-fired power plants with renewable generation. Most parts of the country receive between 4 and 7 kWh per sq. m per day of solar radiation. India's solar energy potential is estimated to be about 748 GW if only three per cent of wasteland area is covered by Solar PV
modules. Private investors are shying away from bidding for coal mines; 15 of the 38 coal mines on offer in India did not receive bids. This might seem like a setback, but from a climate perspective this is good news since it reflects market sentiments and concerns regarding low margins and, possibly, the environmental consequences of coal mining and use of coal. Herein lies the challenge to ET 4.0, particularly in terms of energy security and access.
To comprehend the challenge, let's travel back in time to 1815. On April 5, Mount Tambora on Sumbawa island of eastern Indonesia erupted. After a lull in activity, a second eruption began on the evening of April 10 that lasted for a few days. Clive Oppenheimer in Eruptions that Shook the World mentions that "Tambora established a giant, stratospheric umbrella cloud covering an area of up to one million square kilometres." About 30 megatonnes of sulphur were injected into the stratosphere by the eruption. The following summer, this caused such darkness during the day in Europe that Lord Byron composed the poem, "Darkness", in July 1816. In northern Europe and northeast America, 1816 was the year without a summer, reporting unseasonal frost, snow and rain. It was one of the coldest summers in six centuries. The summers of 1817 and 1818 were also anomalously cold, and Europe and North America witnessed the worst famine in over a century during these years.
The International Energy Agency estimates that renewable sources will overtake coal-fired electricity by 2025 and solar will be the new king of electricity markets. What if a Tambora-sized volcano were to erupt in an increasingly decarbonized Solar PV-dependent world? Is such an event likely?
Cities are particularly at risk because of their population density and their dependence on power and water utilities, communications, transportation and public health facilities. If these are powered down due to low or negligible Solar PV power-generation, millions would be affected within a few days. Although no one knows when a volcano will erupt, there are means for forecasting eruptions and large-scale climatic events due to eruptions can take months to manifest. There are opportunities for preparedness for volcanic eruption-induced solar power-generation disruptions. Preparedness could be addressed through a Preparedness Market mechanism along the lines of electricity Capacity Market. The Capacity Market is a mechanism introduced by governments to ensure continued electricity supply despite more volatile and unpredictable renewable generation plants coming on stream. Under the mechanism, lack of generation by renewable generation plants does not compromise load-management capacity of the system. Participants are paid a per MW rate for the capacity they offer to the market and this capacity needs to be available when the grid manager makes the demand at any time during the contracted period. This encourages sufficient investment in reliable capacity to secure future supplies of electricity. For the Preparedness Market, this capacity could be fossil-fuel based coupled with mechanical or nature-based carbon capture methods for 'net zero' emissions. By offering fixed monthly payments to generators, it would provide valuable assured revenue for investors in new generation plants and achieve long-term security of supply.
The Covid-19 outbreak is extracting a heavy social and economic cost due to the lack of preparedness. In case of volcanic eruption-induced solar power-generation disruptions in a decarbonized world, the cost will be far more severe.