The 'reasonable bounds' for preventive detention
It would be unfortunate if a ruling on two accused smugglers were used to detain other citizens deemed 'anti-national'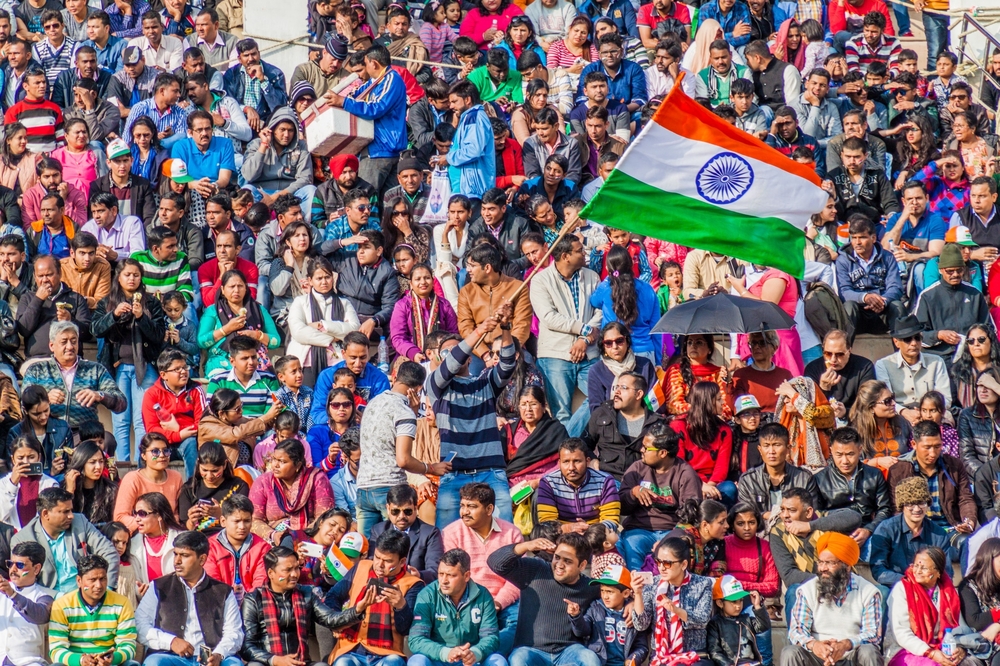 Nationalist fervour is something of a tradition at the Wagah border (file picture). The term 'anti-national' has been honed since 2014 by ruling politicians and their followers into a weapon to stifle dissidence and freedom of opinion.
(Shutterstock)
---
Published 26.07.19, 04:03 AM
|
---
The application of the law is as much a matter of deep knowledge as of wisdom. There are many spheres, for example that of the rights of the accused, where a case by case examination may be required. So when the Supreme Court rules that the personal liberty of an individual has to be subordinated within reasonable bounds to the larger good of the society, it is important to keep in mind the specific context of the pronouncement. The Bombay High Court had quashed detention orders under the Conservation of Foreign Exchange and Prevention of Smuggling Activities Act, 1974 against two men accused of smuggling gold, but the Supreme Court set aside the high court's decision. While asserting the importance of upholding personal liberty, the Supreme Court reportedly emphasized the necessity of preventive detention — with the grounds for detention presented within the stipulated time — in cases when the safety and security of the nation or society are concerned.
The key here is 'reasonable bounds'. Recent experience in the country has shown that 'reason' is purely subjective, the subjectivity belonging wholly and only to the dominant political dispensation. It would be just too easy to seize on a pronouncement of the Supreme Court referring to the bounds of personal liberty for the sake of the nation's security as a general law instead of treating it as a specific ruling; after all, 'anti-national' is a term that has been honed since 2014 by ruling politicians and their followers into a weapon to stifle dissidence and freedom of opinion. Activists, teachers, journalists and writers remain in prison for being 'anti-national'; some have been killed under the Bharatiya Janata Party-led government's watch for speaking of reason and rights. As things stand, the prisons in India are spilling over not just with criminals but with undertrial prisoners as well, a large number of whom have long outstayed the maximum penalty for their alleged crimes. The right to personal liberty, which the Supreme Court has repeatedly upheld, sometimes in landmark judgments, goes against detention without the most convincing of reasons. It would be unfortunate if politicians, their followers and advocates were to use the court's ruling on two accused smugglers to assert their power to imprison anyone they claim to be a danger to the nation.