The United States of America celebrated St Patrick's Day on March 17. Everything was decorated in green, there were street parades and plenty of beer at Irish pubs.
Chicago is famous for dyeing its river green every year and is considered to have one of the best St Patrick's Day celebrations in the country. And now the city may have earned the official title. The global travel site, EnjoyTravel.com, released a report, "The 15 Best Cities in the US to Celebrate St. Patrick's Day", which lists Chicago as the top destination.
Other American cities, like Tampa, Indianapolis and San Antonio, have also turned their rivers green for the occasion. These dyes are supposed to be safe but the practice has attracted scrutiny from environmental groups. This vegetable-based dye is actually orange in colour.
The second best spot was New Orleans, Louisiana where St Patrick's Day is a week-and-a-half-long affair. New York City ranked seventh on the list. But NYC boasts of the country's oldest and largest parade. Thrillist rounded up all the parades in the US and noted that the world's shortest St Patrick's Day Parade is in Hot Springs, Arkansas. It takes place over the 98-foot-long Bridge Street, designated by Ripley's as "the world's shortest street in everyday use."
The US has a significant number of Irish immigrants and descendants. According to NBC, 127 million people celebrate this day every year.
Summer tunes
The Coachella Valley Music and Arts Festival is set to return in 2022 after a gap of two years because of Covid-19. It is scheduled to take place over the weekends of April 15 and April 22 in Indio, California.
The tickets are not particularly cheap. It costs $549 for a general admission pass, $633 for a general admission pass with shuttle access and $1,119 for a VIP pass. The tickets were sold out in January soon after they were available, but some are still reselling them online. The festival helps the local economy as well. According to a consumer spending survey obtained by GQ, the attendees will contribute a little over $100 million to Indio's economy.
Coachella is one of the most popular music festivals in the country and attracts around 100,000 visitors per day. This year's lineup of musicians includes : Harry Styles, Billie Eilish, Phoebe Bridgers, Megan Thee Stallion, Lil Baby, 21 Savage, Doja Cat, Run the Jewels, Carly Rae Jepsen and others.
Kanye West is also slated to perform but people have started an online petition to remove him given his harassment of his ex-wife, Kim Kardashian, and her new boyfriend, Pete Davidson. "We have watched Kanye harass, manipulate, and hurt Kim, Pete, and others for over a year now," the petition says on change.org.
Fun ride
Universal Studios is opening a new theme park in California that is garnering a lot of buzz. It is an interactive and immersive Super Nintendo World. A similar park has already been opened at the Universal Studios in Japan and has received rave reviews. Another park is set to open next year at the Universal Studios Hollywood, California and then one more in Orlando in 2025.
Along with immersive rides and the game's characters walking around, the parks will also have a live version of Mario Kart, one of Nintendos most popular games. Guests can get into a Mario Kart vehicle, interact with real-life objects and gain points through collectibles synced with their phone. According to the Orlando Informer, Nintendoland will mainly focus on the Super Mario Bros. The aim is to make guests feel like they are in a real-life version of the video game.
In other news, the family box-office hit, Jumanji, is also set to bring the experience to real life.
Hasty retreat
The ongoing war in Ukraine has soured relations between the US and Russia. Now, in addition to economic sanctions against Russia, the US is doubling down on wealthy Russians.
The US has launched an initiative to locate illicitly obtained properties belonging to Russian oligarchs. There is a reward money of up to $5 million for those who can provide information. The information must lead to the restraint, seizure, or forfeiture of assets "linked to corruption involving the government of the Russian Federation," the treasury department said. This initiative, called the Kleptocracy Asset Recovery Rewards Program, includes any country that used illegal means to obtain property, but the primary target right now seems to be Russia.
Russian mega-millionaires are now trying to sell off their properties (typically in New York, Florida and California). Many have listed their condos and apartments for sale, including ones at Central Park South, Plaza Hotel and Porsche Design Tower. Private yachts and jets, too, have been put up for sale. Some have moved their boats and yacht to places like Montenegro Bay, Seychelles and the Maldives to escape US jurisdiction.
Footnote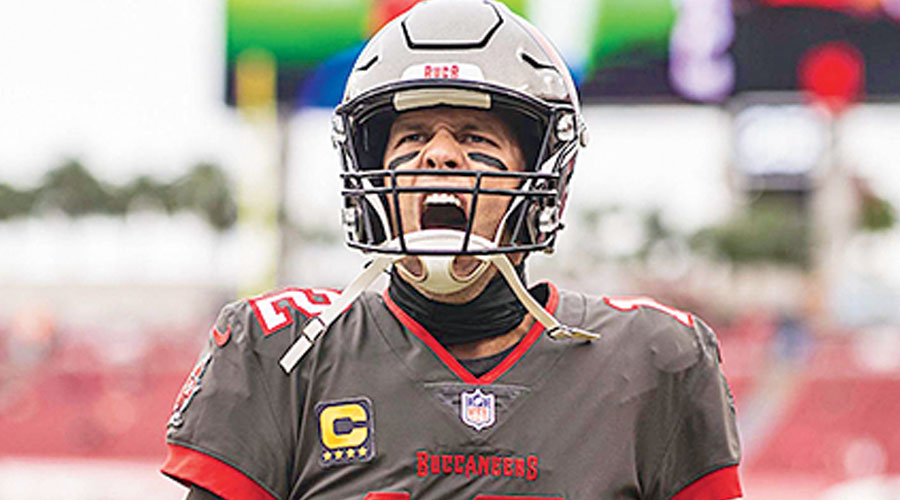 Tom Brady Facebook
The National Football League star, Tom Brady, announced his retirement and six weeks later said that he still has "unfinished business" on the field. While some said that he simply loves his job too much, others could not contain their jokes about the troubles of family life that Brady will have to face once he truly retires. "Getting snapped in two by Aaron Donald is preferable to fighting with kids to turn off the video games and helping with math homework," said one Twitter user.