Out of touch
The Congress is a luddite when it comes to social media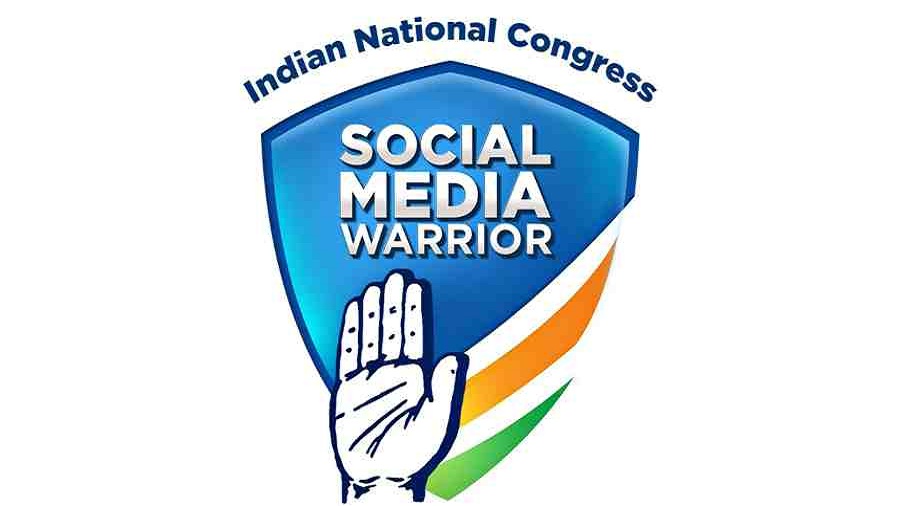 ---
Published 23.05.22, 02:21 AM
|
---
The Congress Party's renewed resolve to fix what it calls its broken connection with the people and overhaul its communication strategy evokes a sense of déjá vu. Here is a party that alternates between experimentation and sulking. In July 2018, it had announced that it would have a hyperlocal social media strategy for the state elections that were coming up then. Its social media cell had "identified block-level social media warriors" who would give feedback on community-level issues to the party's social media war room to help it tailor its campaign message. Earlier the same year, it had been experimenting on Twitter with culture-related quizzes and current-event polls in an effort to engage the public. 
But when none of this delivered much in the general elections, the party decided in May 2019 to boycott national television for a month because of the mainstream media's "jaundiced, premeditated bias". At that point, it had also said that the party felt a rethink of its media strategy was needed.  That was three years ago.
Now Rahul Gandhi has been quoted as saying in Udaipur that "This party has always provided a platform for a conversation; a platform where people can speak without fear, without worry and that is what this party continues to do. Unfortunately, this is not how the politics of the country is progressing. The politics of the country now doesn't entail a conversation." 
To begin with, the party should stop thinking of communication as a project for which new committees are needed. A public insight committee has just been set up. If politics is about being connected to people, you communicate by taking up issues causing visible distress.  Over two and a half years of extreme distress for millions of people, it should have been possible for Congress workers in the community — if enough of them exist — to connect people to the help they need. If the party has local workers everywhere, they need to be visible, accessible, and have their eyes and ears open.
The struggles of anganwadi workers who are miserably paid, contract workers calling strikes endlessly to be regularised, people in government and in the public sector across the country who have not been paid their salaries for months, and fisherfolk who are losing their livelihoods for many different reasons — have Congress Party workers been able to highlight these issues and work with informal and formal workers across the country to help them campaign for their dues?  They are all around us; you don't have to wait for Gandhi Jayanti to begin a Bharat Jodo Yatra to connect with them. 
As for building a grassroots connect for the party, how do you lose your connection with the people when there are more avenues for communication than ever before? You have to be a genius of a political party to do that. And it's not just Twitter and WhatsApp. There are investor-funded local news platforms where people of a myriad affiliations post news and garner followers. A hyperlocal news app such as Public is a good example. Its business model is user-generated content. People can upload short videos on any subject they choose and build a local following. When you do a search, you can see the difference between the number and the type of videos the app gets from Aam Aadmi Party and Bharatiya Janata Party workers compared to uploads from Congress workers. A recent  profile  by The Ken said the app was adding over a million videos a month.  It is an excellent medium for hyperlocal political activism.
If you have an energetic worker with some drive, he will upload his own videos as well as clips of his party leaders speaking. The  BJP workers, who did a  chakka-jam on Delhi's streets this year, used Public to explain why they were doing it. When the Uttar Pradesh election campaign was on, an MLA was posting clips of  his party's  yatras. An AAP councillor is posting a clip of civic improvements done in his area and claiming that Arvind Kejriwal had done much of this work with his own hands. Everything gets views in millions. As The Ken story puts it, self-styled news anchors are sprouting in thousands from local wards in Tier 4, 5, and 6 cities because there are other news apps too like Public, putting out user-generated news. Local television channels are also to be found on this platform. While the Congress talks of getting its research cell and social media wing and the public insight committee to coordinate its communication outreach, more nimble parties are simply getting a move on.
The media's constant harping on social media as a political tool fails to recognise that smart parties know that you have to pursue a double track. Both the BJP and the AAP have pursued a double track to reach voters. In a post-mortem of the 2019 election at a think tank in Delhi, a university teacher who had volunteered in the BJP campaign described the kind of on-ground reinforcing the party was doing. Workers would identify homes of beneficiaries of various government schemes and would pay a visit to explain that the benefit they had received was something Narendra Modi had given them. The BJP's hyperactive IT cell and the famed 2014 rallies with holographic projections were only part of the outreach strategy.
The AAP has evolved its strategy over different elections. In 2013, it used social media to mobilise the voter turnout targeting the non-voting class in Delhi, particularly the young people among them. It used social media to make political participation trendy. At the same time, its party symbol was very visible on the ground — the broom symbol was mounted on buses and on the backs of autorickshaws. It divided the traditional wards in the city into zones for house-to-house contact and much more intense ground outreach. AAP volunteers actually sat with local residents and prepared constituency-level manifestos.
In 2020, the AAP was using different social media platforms for different audiences: Facebook to reach the middle and the upper-middle class; WhatsApp for lower-middleclass voters; and Twitter for newsmakers and influencers. It tried Google and YouTube advertisements for the first time and said it gave them unprecedented visibility. Party workers handled the Twitter accounts but an advertisement agency was hired to design the ads and memes. In Punjab in 2022, the party anticipated a ban on rallies and worked out a house-to-house approach for voter outreach along with crowdsourcing of ideas on social media.
Rahul Gandhi may think that the politics of the country now doesn't entail a conversation with the people but other non-BJP parties have no problems conversing with people. And they are scripting electoral wins. Maybe his party could try replacing "chintan" with some empathy.
(Sevanti Ninan is a media commentator and was the founder-editor of TheHoot.org)