Digital ennui is here
In the long run, one would have to accept that online education platforms are a singularly despairing alternative to the physical classroom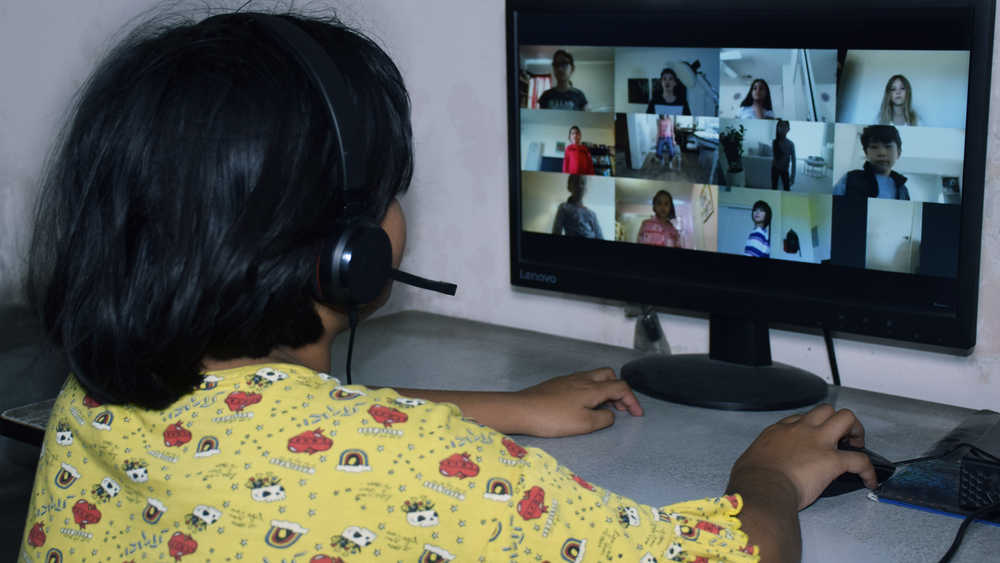 Representational image.
Shutterstock
---
Published 31.05.21, 12:16 AM
|
---
The word, 'alternative', while signifying another choice, is almost always suggestive of the premonition that the choice wouldn't be as good as the option we are having to forego. Yet, we take it as the best way out, assuring ourselves that the difference between the two would be nullified by avoiding the prospect of availing neither of them. However, it doesn't take long for the illusion to dissolve. You soon realize that for all its merits and simulations, it's only an alternative, with all its attendant faults and failings. By then, there's no opportunity of going back; so you slog through the ordeal.
Dead end
As a deadly pandemic descended upon the country and we closed down our educational institutions, it seemed as if the entire system were staring at a dead end. Alternatives began to crop up soon enough in the form of an entire panoply of platforms, such as 'Meet', 'Zoom', 'Teams' and so on. We were impressed with the range of features, from the liberty to switch on audio and video at will to recording the class without fuss. The general perplexity at the overall disruption gave way to a new-found amazement at the ability of the online medium to not only replicate, to a certain degree, the ambience of a classroom but also do away with locational divisions. The earlier ritual of journeying to an institution, assembling at a fixed place, attending classes and then trudging back home now transformed to keeping an eye out for the class link to be sent by the class representative and then swiftly entering the virtual classroom. A boring lecture could be avoided by simply removing the earphones. The seamless replication of the physical classroom on these platforms and the sprinkling of additional, unique benefits did create a favourable impression initially.
But it didn't take long for us to realize that online classes are a chimera. True, lectures take place, students interact, and features like the digital whiteboard or screen-sharing are conducive to illustration. Yet, this mode of teaching also leads to the rapid dwindling of interest in the methods of teaching and learning. Physical classes not only facilitate direct interaction between teacher and students but also deepen the engagement among students. Online classes, on the other hand, alienate students from the essence of learning and interaction. The result is the deepening of an ennui, which congeals into an aversion towards the entire modus operandi of education in the new normal.
Derailed
In the long run, one would have to accept that online education platforms are a singularly despairing alternative to the physical classroom, which, in spite of its limitations, appears irreplaceable. Online education will not be going away anytime soon. But whether online education remains in line with requirements is a question that even ardent proponents of the medium would hesitate to answer in the affirmative.