One Donald, many Trumps
Trumpism — crude populism, demagoguery, personality cult, the undermining of democratic institutions, racial and religious prejudice — was not invented by him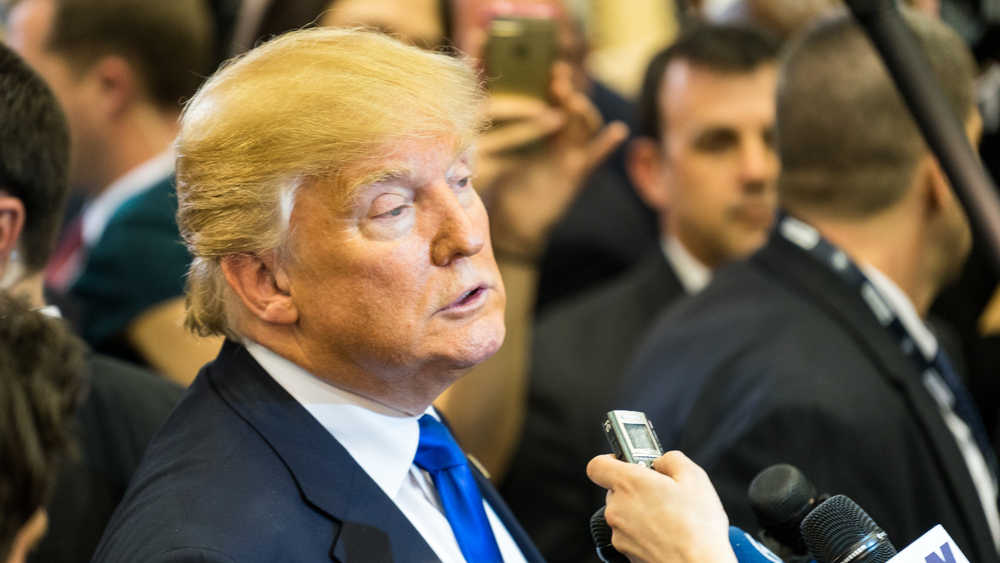 ---
Published 01.02.21, 01:20 AM
|
---
Donald Trump is gone, marking the end of one of the lowest points in American democracy. In this heady moment, there will be a temptation to believe that his presidency was an aberration, and that with the man gone it will be happy days once again. The truth, however, is that Trump represents a far more common phenomenon in liberal democracy than is generally acknowledged. The difference is that he stretched it to an extreme whereas the other Trumpians of the world have taken care not to cross the line. Liberal democracies are facing a wider crisis. Trump's exit doesn't mean that the profound issues of democratic governance thrown up by his presidency will go away. 
What is known as Trumpism — crude populism, demagoguery, personality cult, the undermining of democratic institutions, racial and religious prejudice — was not invented by Trump. It already existed across Europe, Asia, and large parts of the Muslim world when he burst on the scene. Indeed, elements of it were minted nearer home — in India — first, by Indira Gandhi back in the 1970s, and then it was revamped and rebranded in a more divisive form by Narendra Modi who rode to power on the back of a polarizing, majoritarian, populist agenda two years before Trump came on the scene.
Likewise, Boris Johnson and his Brexiteers were already riding a wave of divisive populism when Trump made his political debut. They won the June 2016 referendum to leave the European Union on a xenophobic, anti-globalization and isolationist agenda similar to one that was to define Trump's victory five months later. Trump, who was in Britain when the referendum result came, did a victory lap and said he saw "a big parallel" between the Brexit vote and the broader populist, anti-establishment sentiment he was banking on to win him the presidency. 
Remember that by the time Trump became president, much of Europe and Asia — France, Germany, Austria, Poland, Hungary, Turkey, Thailand, Philippines, India — was already in the grip of an anti-liberal-establishment backlash, which the Hungarian prime minister, Viktor Orbán, proudly hailed as the rise of "illiberal" democracy. It was against this backdrop that Trump ran for election using the prevailing anti-liberal backlash to his own advantage. Far from being an American aberration, Trump was very much the product of a wider trend. Trumpism had its origins in the exclusivist nationalism of Boris Johnson, Marine Le Pen, Recep Tayyip Erdogan, Narendra Modi, Viktor Orbán et al. In his book, How Democracy Ends, the British academic, David Runciman, identifies them as original cheerleaders of a tendency that gave us Trump.
The moral outrage we have heard from these leaders after the Capitol Hill incident and the scramble to denounce Trump would have carried greater conviction had they not been complicit in emboldening his excesses over the past four years. They continued to indulge and court him long after he made known his contempt for any notion of civilized conduct of international relations, let alone for democratic practices and institutions. His support for far-right white supremacists and his abuse of people of colour barely caused a ripple at the high table of international diplomacy. 
Modi left no stones unturned to play to his ego — inviting him to grace the Republic Day celebrations of 2019, hailing him as "my friend, India's friend" at the 'Namaste Trump' event at the Motera stadium in Ahmedabad, and declaring, "There is so much that we share: Values and ideals, spirit of enterprise and innovation, opportunities and challenges, hopes and aspirations." Likewise, Theresa May was so keen to please Trump that during the three years of her prime-ministership she invited him to visit Britain twice within a gap of a few months — a "working visit" in July 2018 and a full-blown all-singing, all-dancing three-day state visit that included an audience with the Queen and a Buckingham Palace banquet despite widespread public opposition. Johnson is on record saying that Trump was as worthy of the Nobel Peace Prize as Barack Obama, describing him as a standard New York liberal. Another prominent Brexiteer and, effectively, Britain's deputy-prime minister, Michael Gove, had himself photographed with Trump giving a thumbs-up to the president. Emmanuel Macron's famous 'bromance' with Trump was much debated. He was the first European leader to be invited by Trump on a state visit after becoming president. Soon after, Macron reciprocated the gesture by offering him a lavish welcome to France. The BBC reported that their "rapport has pushed France ahead of Germany and the UK, to become America's primary European contact". The German chancellor, Angela Merkel, is the only European leader who kept Trump at arm's length. 
It is argued that their attempts to please Trump were prompted by pragmatism and their country's national interests. The real explanation is that broadly they shared Trump's 'strong man' vision of leadership, his impatience with constitutional constraints, and his protectionist "America First" worldview reflected in Johnson's exhortation to 'Take Back Control' and Modi's passion for "Make in India". They saw in him a kindred spirit and fed on each other. 
Trump's exit may have ended the immediate crisis in American politics but the larger threat to liberal democracy would remain as long as the other Trumps of the world are allowed to flourish.