On a tightrope: The new RBI governor faces tough negotiations ahead
Shaktikanta Das will have to balance the Centre's demand for funds and the RBI's need to maintain a contingency reserve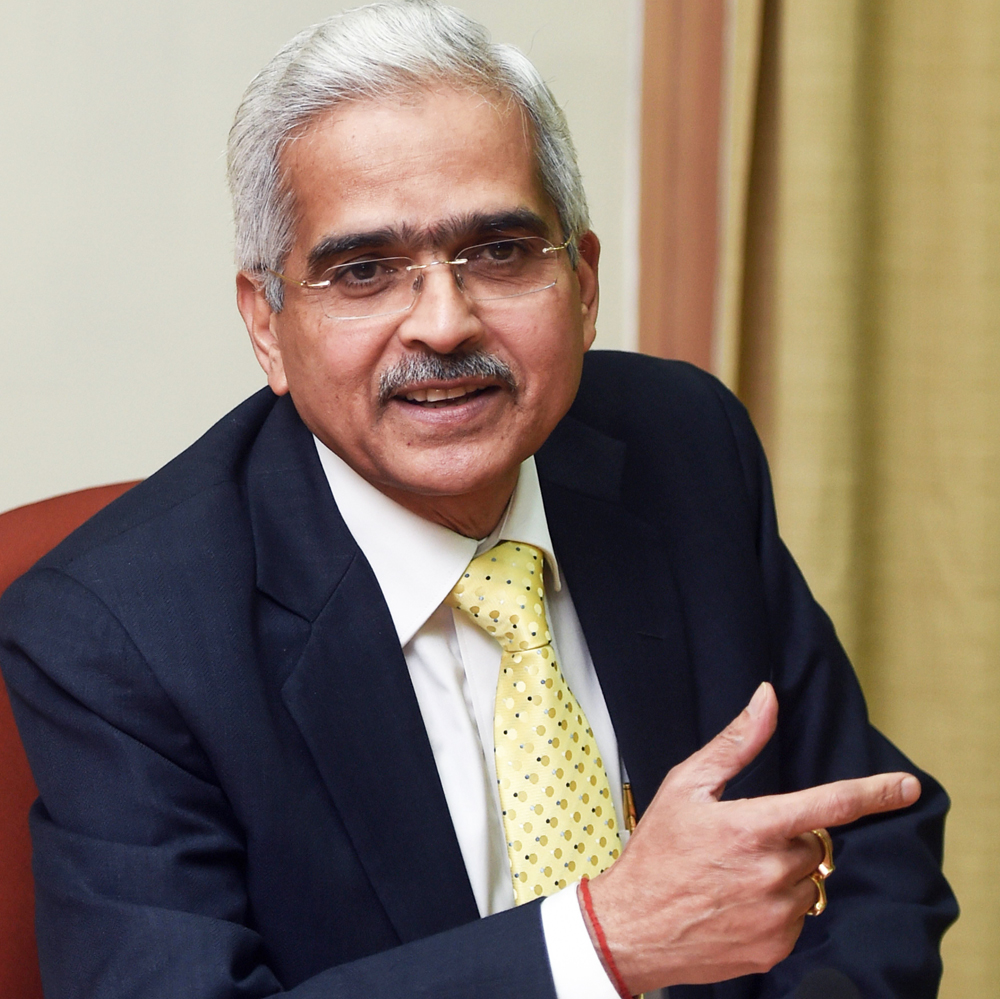 Newly appointed Reserve Bank of India governor Shaktikanta Das interacts with the media at the RBI headquarters in Mumbai on December 12, 2018
(PTI)
---
Published 13.12.18, 02:37 AM
|
---
Urjit Patel's sudden resignation from the Reserve Bank of India as a result of the toxic relationship between the central bank and the Narendra Modi government has pitchforked Shaktikanta Das, a former career bureaucrat, into the hot seat. Mr Das comes with a solid reputation of being an upright individual who will now have the task of restoring the credibility of the central bank and ensuring that its autonomy is not compromised as the government seeks to ram through the loaded agenda that Mr Patel found unpalatable. The appointment of the new RBI governor comes just three days before a crucial meeting of the central board of directors which will grapple with governance issues at the central bank. The immediate threat to the RBI's integrity stems from the Centre's brazen attempt to raid its notional capital reserves. Mr Patel found his position untenable after the government threatened to use its powers under Section 7 of the RBI Act to force the bank to shovel Rs 3 lakh crore out of its reserves to the Centre — in effect making up for the loss of the so-called demonetisation dividend that was never realised.
Mr Das was a brave apologist for the demonetisation exercise when he was in the finance ministry. But now he will have to walk a tightrope as he tries to balance the demands of the Centre for the RBI's funds and the need to maintain a certain level of contingency reserve to meet unforeseen circumstances. It must be recalled that the 2013 Malegam committee report, which had set the template for financial reporting by the central bank, had clearly said the "Currency and Gold Revaluation Account, the Investment Revaluation Account and the Exchange Equalisation Account are not reserves but merely accounts in which the unrealised gains and losses on investments and other assets are accumulated... In the event any of these accounts show a debit balance, it will be necessary to charge such balance to the Profit & Loss Account". This means that money can be transferred from the income statement to the balance sheet but not the other way round, which is what the Centre intends to do before delving into the RBI's reserves.
The new governor has hit the ground running. At his first press conference, he promised to hold consultations with all stakeholders including the government. He intends to adopt a flexible stand on contentious topics while seeking to uphold the autonomy of the institution. The RBI's central board will meet on Friday and will debate the items on the unresolved agenda prepared for the October 23 meeting that sparked all the trouble. There are tough negotiations ahead — and Mr Das will be subject to intense scrutiny over his actions.