Oh, but did you know this about him?
He is a full-grown beast now, this croc, and he does a great job snapping and scaring. I am so thankful I spared him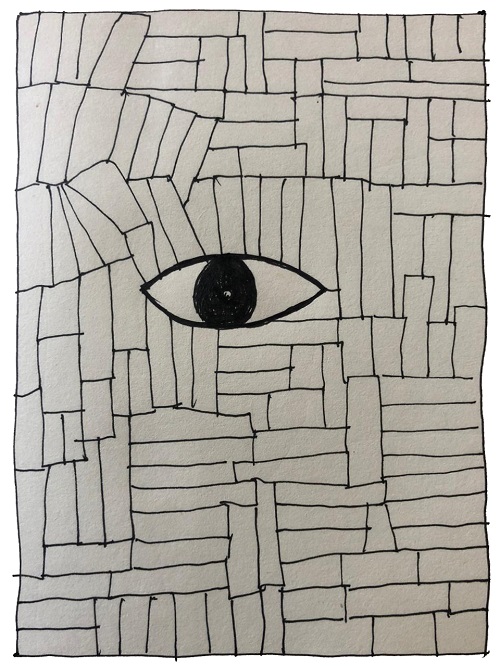 ---
---
About me, rather. When they say about him, they are actually speaking for me and on my behalf, but they don't want to embarrass me totally, you see, so they use the third person. That's all right. That is only right. I am saying, rather asking, did you know this about me, and they are kind enough to put it another way so I don't directly come in the way.
They are devoted people, they don't want me to be seen as a publicist of myself, that is why they do it. They are well paid and looked after, do not worry, that much I do for services rendered to me, I have commerce in my blood, as I once famously or infamously said, you know, so I pay. Dhandho chhe, it's business, and there is honour to keep in business. The honour of business is, you know, money. Money, money, money. Maal Baalendra. Oh sorry, I got that wrong, when everyone's shouting your name aloud as if it were some magic mantra, the echoes can sometimes confuse you. It's Baal Maalendra.
There, got it right this time. You'd notice Maal is common to the wrong one and the right one, so it does not really matter which is the wrong one and which is the right one, maal hona chahiye, bas! Those fellows had none, and so it was that I kept ripping them apart, I would take them by their jaws and split them all the way down into two. You know the story, don't you? About the crocodiles? Useless fellows, snapping about and scaring folks, which is quite all right by me. But they brought no maal. That's never okay with me. I routinely took them by their jaws. Until this one that said, stop! stop! spare me and I will deliver. This croc. So I spared this one. This croc. I still have him around. He was true to promise. He delivered. He is a full-grown beast now, this croc, and he does a great job snapping and scaring. I am so thankful I spared him.
But then I had to go. Brave battalions were lined up, waiting for me to serve them the succour of tea along platforms. I can't remember their names, there were far too many. The soldiers and the platforms. I had pictures somewhere but they are lying with my many degrees, god knows where they are, there's just no time, you see, for indulging in personal memorabilia when you have to do the job that I do. I don't know night from day, or one set of clothes from another. Please bear with me, this beard is beginning to get in the way of my words. How does it look, by the way? I mean folks were beginning to see through me, does this work as distraction enough? Never mind.
And then I had to go away again. From everything. Family and such things, you know family and sundry, in-laws and our laws. I had to go away. I became a rishi in the Himalayas searching for who I am and why I had come here. Then I went here there and everywhere in search of who I am and why I am here. You will see some surviving pictures. Eiffel Tower. White House. Pussy Cat In London. Puppy giving jhappi. You know. That sort of thing, all part of my discovery of myself. Somewhere along the way I became a mechanical engineer. And then I pretended to people I had left formal education in school whereas I had acquired a big degree in all sorts of all things, science things and politics things. But as I said I don't know where that degree is. I gave up everything, you see. One day I saw clouds and I said, Chalo, yeh mauka achchha hai, cloud hai, radar se bach sakte hain, nikal padte hain.
And here I am. Ha, Haaah! Boom! Open your eyes and take a look. Here I am, fallen upon you like a cluster bomb that does not stop to explode. BooooomPataakaaBoom!! Kaisa lag raha hai?

They say this and then say that
About me tales are slim and fat
But never one that turns out flat
So see you soon in another hat.