Notes from a dungeon
Ramchandra Singh took to keeping diaries during his imprisonment in a case of Naxal violence as a young adult. The fruit of that labour is 13 Years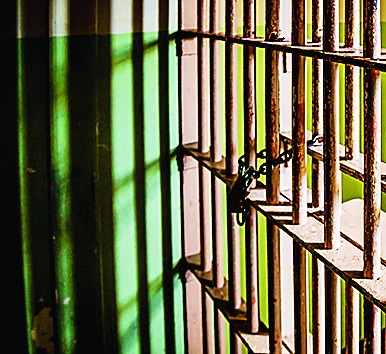 13 Years: A Naxalite's Prison Diary by Ramchandra Singh; Navayana; Rs 395
---
Published 02.08.18, 12:00 AM
|
---
Singh could have turned into a bitter soul. After all, he had been forced to spend the best years of his youth behind prison walls. He had languished in different jails in his home state, Uttar Pradesh.
Indian prisons, to put it politely, are not exactly known for their ability to reform prisoners. Singh's account proves that prisons usually do justice to the perception of them being hellholes that dehumanize convicts, rendering them emotionally incapable of readjusting to life outside at the end of their terms. They are also dens of corruption. The rich and influential inmates can 'buy' certain privileges that are denied to other jailbirds.
In 13 Years - Madhu Singh has translated and expanded it from Thehre Hue Terah Saal - Ramchandra Singh observes that '[i]n its sting, lethality and brazenness, the prison lexicon is a thing apart from the ordinary run of bad language.' The inmates' proclivity to use cuss words, Singh writes, stems from their desire to defy their captors and 'the bounds of societal norms'. Mercifully, Singh proved to be an exception during his long period of incarceration from 1970 to1983 (he had been arrested in a case of Naxal violence as a young adult). He took to keeping diaries in order to vent his pent-up emotions. The fruit of that labour is13 Years.
The years in jail did not leave Singh humourless. Humour is employed imaginatively as a register of the harsh life in prison. On one occasion, Singh, to his joy, thought that he had bitten into a slice of dried mango in a bowl of dal. But joy soon gave way to horror when he realized that the fruit, in reality, was a dead roach.
Finally, a word of praise for the translator who should be commended for helping Singh's story reach a wider readership. The original had been serialized in a little known publication in 1984. Hopefully, 13 Years will ignite a debate on a crucial question: reforming the Indian prison system.
Prison diaries penned by celebrities can serve as tools for image building. Jeffrey Archer's A Prison Diary is one example. Whereas memoirs written by politicians behind bars can read like manifestoes. Singh was neither a celebrity nor a politician: he was an ordinary party worker, not a leader of repute. Hence, he was not bound by political compulsions. This autonomy is important for 13 Years; for the diarist has utilised his relative obscurity well by putting forth his views candidly.
The book is, therefore, not a dour or self-righteous commentary by a political activist. Vexing issues, such as the sexual abuse of young prisoners and caste discrimination within jails, have been broached.