Carlos Ghosn, 'Le Costcutter' who loved big pay cheques
Just how crucial Carlos Ghosn was to the companies he led became instantly evident when Renault shares crashed on Monday by as much as 10 per cent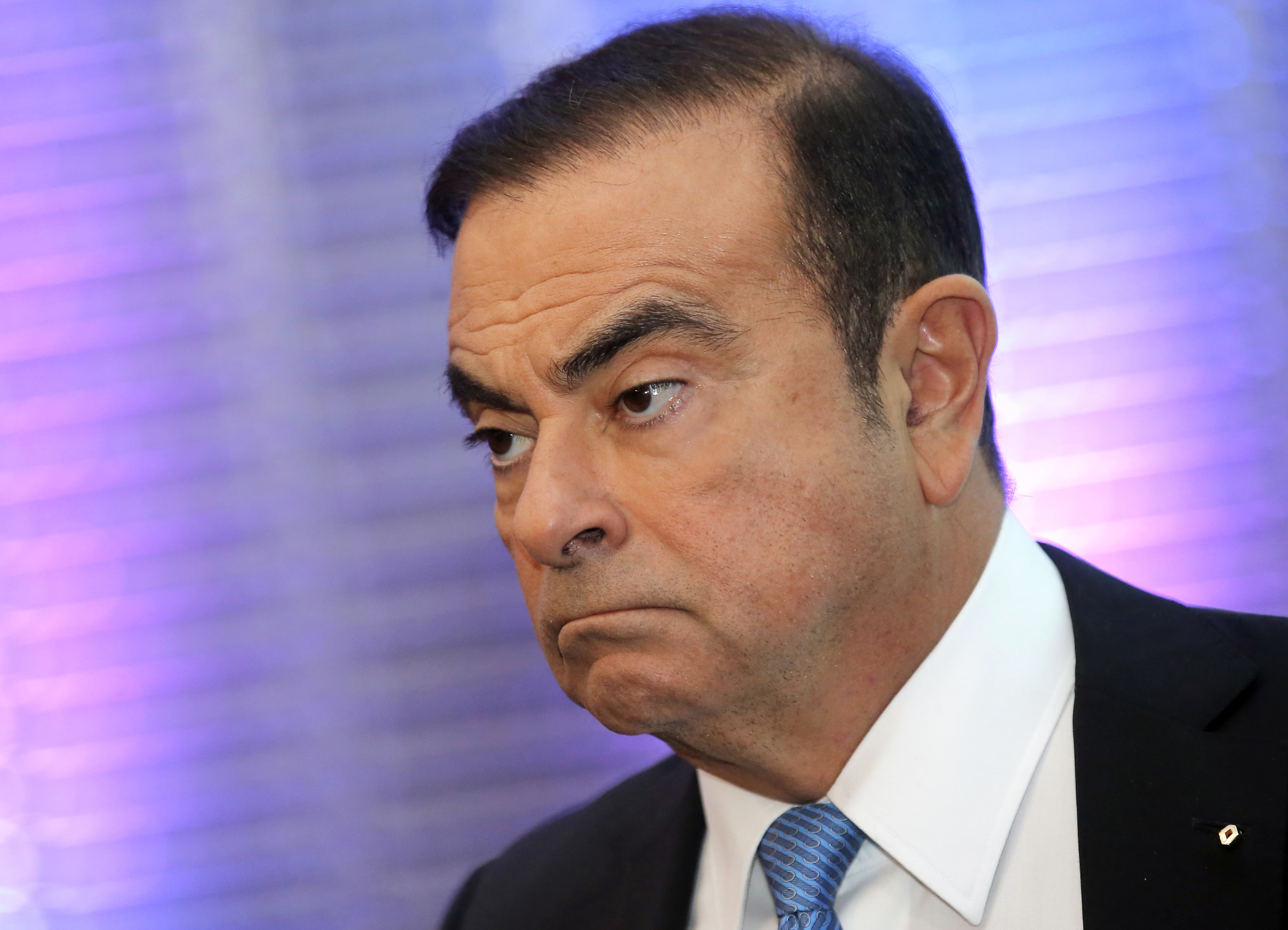 ---
---
The police allege that Ghosn, with the assistance of Nissan's Representative Director Greg Kelly who's also been arrested, had concealed income from the tax authorities to the tune of almost $46 million over a five-year period. In addition, Ghosn's also accused of using company money for his own benefit. As a backdrop to this drama, Ghosn had been always eager to be rewarded with huge pay-cheques and the tussle over his salary was an annual feature at Renault AGMs.
Still, just how crucial Ghosn was to the fortunes of all three companies became instantly evident when Renault shares crashed on Monday by as much as 10 per cent. Nissan's German listed securities also fell by a similar amount in the immediate aftermath of his arrest. Renault's shares slid 8.4 percent to their lowest level since January 2015 while stock of Mitsubishi Motors also tumbled.
By any standards, Ghosn's career has been an extraordinary one, possibly unparalleled in an industry that has seen many outsize figures. He was a Brazilian of Lebanese descent who held French citizenship. He had a nearly two-decade successful career at tyremaker Michelin before getting the top job at Renault which is 15 per cent owned by the French government. He joined Nissan in 1999 and took over as its CEO in 2002. Both Renault and Nissan were loss-making when he took assumed charge of them. He made the equally daring move on Mitsubishi in 2016 after the company landed itself in dire trouble over falsifying the mileage given by some of its vehicles.
To achieve his success, Ghosn used brutal tactics to bring his companies back to rude corporate good health, ones that landed him the unaffectionate nickname of 'Le Costcutter'. To turn around Nissan,he shut down five factories and slashed 21,000 jobs, shocking the Japanese "jobs-for-life" corporate world.
Ghosn, though, was always eager to be rewarded with huge pay cheques and the tussle over his salary was an annual feature at Renault AGMs.
Ghosn was also the moving force behind bringing Renault to India and he famously praised India's "innovative jugaad" spirit and said he wanted to take it global. 'We want to make it (jugaad) a weapon in the global market,' he said.
He was the unchallenged superman of the global automobile industry. The powerful corporate chieftain who hammered together the unlikely semi-merger of two Japanese and one French auto corporations. He was getting ready to write the last chapter of his extraordinary career -- perhaps with a corporate mega-merger that would formalise the relationship between the three companies and create a new colossus. That was designed to be the crowning legacy of his almost 22-year reign at the very top.
That made it all the more shocking yesterday when the Tokyo Police announced they had arrested Carlos Ghosn, the Brazilian automobile czar who started out as the chief of Renault in 1996 and who stitched together the alliance with two Japanese companies, Nissan and Mitsubishi. Perhaps indicative of the unusual alliance between the three companies was the fact that the 64-year-old Ghosn took home huge and separate pay cheques from each of these companies. In June, shareholders gave the green signal for him to receive $8.5 million from Renault for calendar 2017, and he received $9.7 million from Nissan for the financial year ending in March 2017 when he was the company's chairman and CEO. He also received around $2 million for the last reported year from Mitsubishi.
The French government had given Ghosn the green signal to stay on in his job till 2022 but there were signs that he was drawing up plans for his own succession and recently named Thierry Bollore as Renault chief operating officer, one step away from the top job. The government says it wants the Renault-Nissan pact to remain intact.
The three firms Renault, Nissan and Mitsubishi, have a complex relationship. Renault owns 43 per cent of Nissan and Nissan, in turn, has a 34 per cent controlling stake in Mitsubishi, a former rival. Nissan has 15 per cent in Renault without voting rights. Some analysts today were already predicting that the alliance was headed for the rocks. Mitsubishi and Nissan have both moved resolutions for Ghosn's removal from the board and all posts in the two companies. The French government said it was working to ensure Renault's stability.
Nissan's Saikawa summed up the mood at his company in wake of the latest events, saying: 'Beyond being sorry, I feel big disappointment and frustration and despair and indignation and resentment.' At the same time, what everyone is saying is that Ghosn's departure will leave big shoes to fill but it would likely be disastrous to all three motor companies to end the alliance.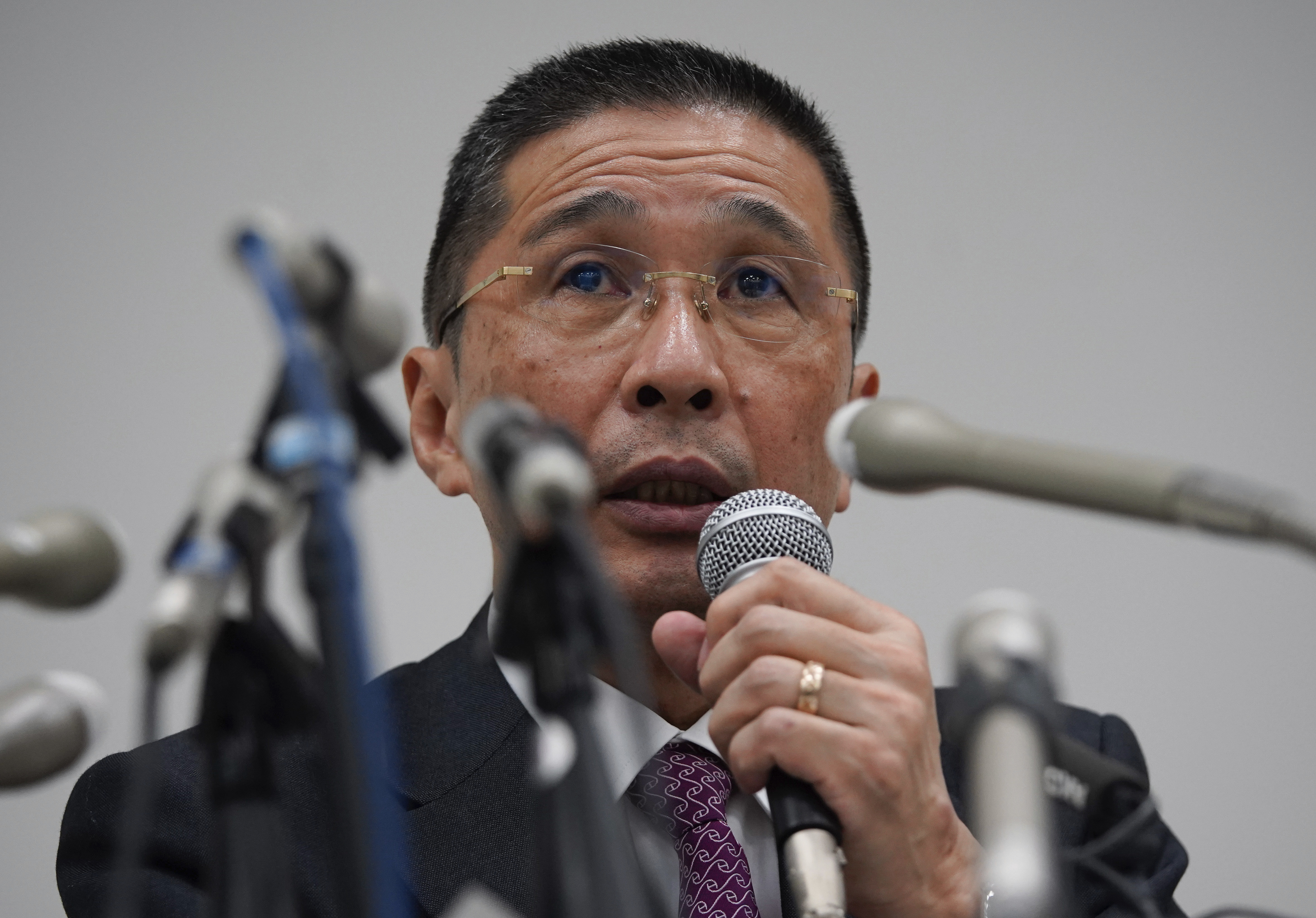 Nissan's current CEO Hiroto Saikawa, who had been a Ghosn protege, made no effort to hide his rage about his long-term boss' financial misdeeds at a hastily convened press conference on Monday. But his apology also acknowledged how crucial Ghosn had been to the company. 'We are deeply sorry and regret the betrayal of trust of various related people, shareholders and suppliers who have supported us for many years because Ghosn was leading Nissan,' he said. Nissan has said it will push to strip Ghosn of his chairmanship at a board meeting on Thursday. Saikawa said that financial misdeeds had probably taken place because of 'the concentration of power in one individual'. At the same time, he admitted Ghosn had achieve "what not many other people could have done" in terms of turning around Nissan.
Together the Renault-Mitsubishi-Nissan combine make around 10.6 million automobiles globally, putting it on par with other giants like Volkswagen, Toyota and GM. In the first six months of this year, the three-company combine had together made 5.5 million vehicles, putting it in a position to become the world's top automaker.