New rules for parents in China
CHINA DIARY | What started off as a direct means of communication between parents and teachers has turned into a forum where parents curry favour and teachers make impossible demands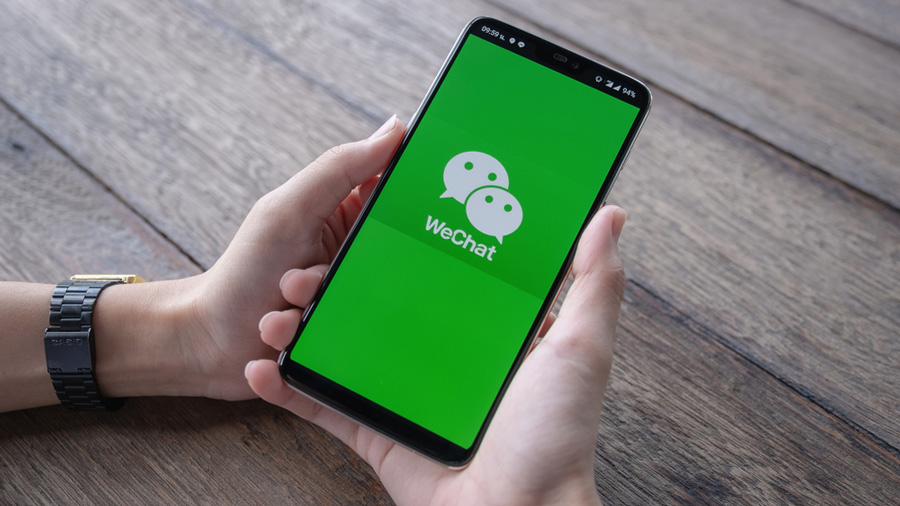 With WeChat (the Chinese equivalent of WhatsApp) groups of parents and teachers having become the norm.
Shutterstock
---
Published 04.12.20, 01:50 AM
|
---
Not all Chinese mothers choose to be "tiger moms". Some are pushed into becoming so. Already struggling with the race to transform their only children into multi-talented wonders, new forms of pressure now act on Chinese parents. The latest is being asked by teachers to grade their children's homework.
The practice came into public focus when the outburst of one father went viral on social media. "What can you do now that I have quit the parent-teacher WeChat group!" he asks in the video. "What's your value since I'm the one who teaches my child and grades his homework?"
With WeChat (the Chinese equivalent of WhatsApp) groups of parents and teachers having become the norm, the father's anger struck a chord with parents. A mother grumbled that the constant messages from parents on her WeChat group disturbed her at work, yet she couldn't afford to switch off notifications for fear that the teacher may have sent an important message. Another father, however, said the opposite: he simply blocked the group's notifications and glanced through them only when he went to pick up his son from school. "As parents we have enough else to stress about," he said.
However, not everyone is so self-assured. Parents at a school meet were embarrassed to see a father burst into tears when a teacher asked him why he had not been replying to messages on the WeChat group, and questioned his interest in his child. In front of everyone, he had to explain that with his wife having died a few years ago, he had to work twice as hard to support his parents and his son, and didn't have the time to go through the messages on the WeChat group.
What started off as a direct means of communication between parents and teachers on topics of importance to students turned into a forum where parents curry favour and teachers make impossible demands. Promises by eager parents of helping their children clean the school and compliments to teachers have left parents who disapprove of or have no time for all this anxious. Then there's the ubiquitous practice of every member wishing "Happy birthday" to  students. The parent of the birthday child is expected to buy gifts for her classmates; this when children are forbidden from receiving birthday gifts in school. 
The demand that parents grade and sign off on their children's homework has proved to be the last straw. Teachers say this monitors the parents' involvement in the child's progress, without acknowledging that it helps them shirk their duties. They argue that they are overworked; but so are parents. Only those families where the mother can afford to stay home can do justice to this demand. One parent grumbled that she was up till 3 am grading her child's homework. 
Things have come to such a pass that now rules have been framed by city and provincial education bodies on what can be posted on such WeChat groups. Demands to grade homework are forbidden. Also forbidden is the damaging practice of posting students' grades on the group and criticism of individual students. Violating these rules would mean an end to promotions for teachers and even a disqualification of principals who allow this. Teachers, on their part, hope that this puts an end to the exasperating practice of parents messaging them at all times of the day.
In India, where such groups have just started, the Chinese experience may come handy.