Dream soured: $5 trillion economy is a chimera
The Centre may try to wish away the crisis and tie India's destiny to a kite of imagined numbers, but it is not going to change perceptions on the ground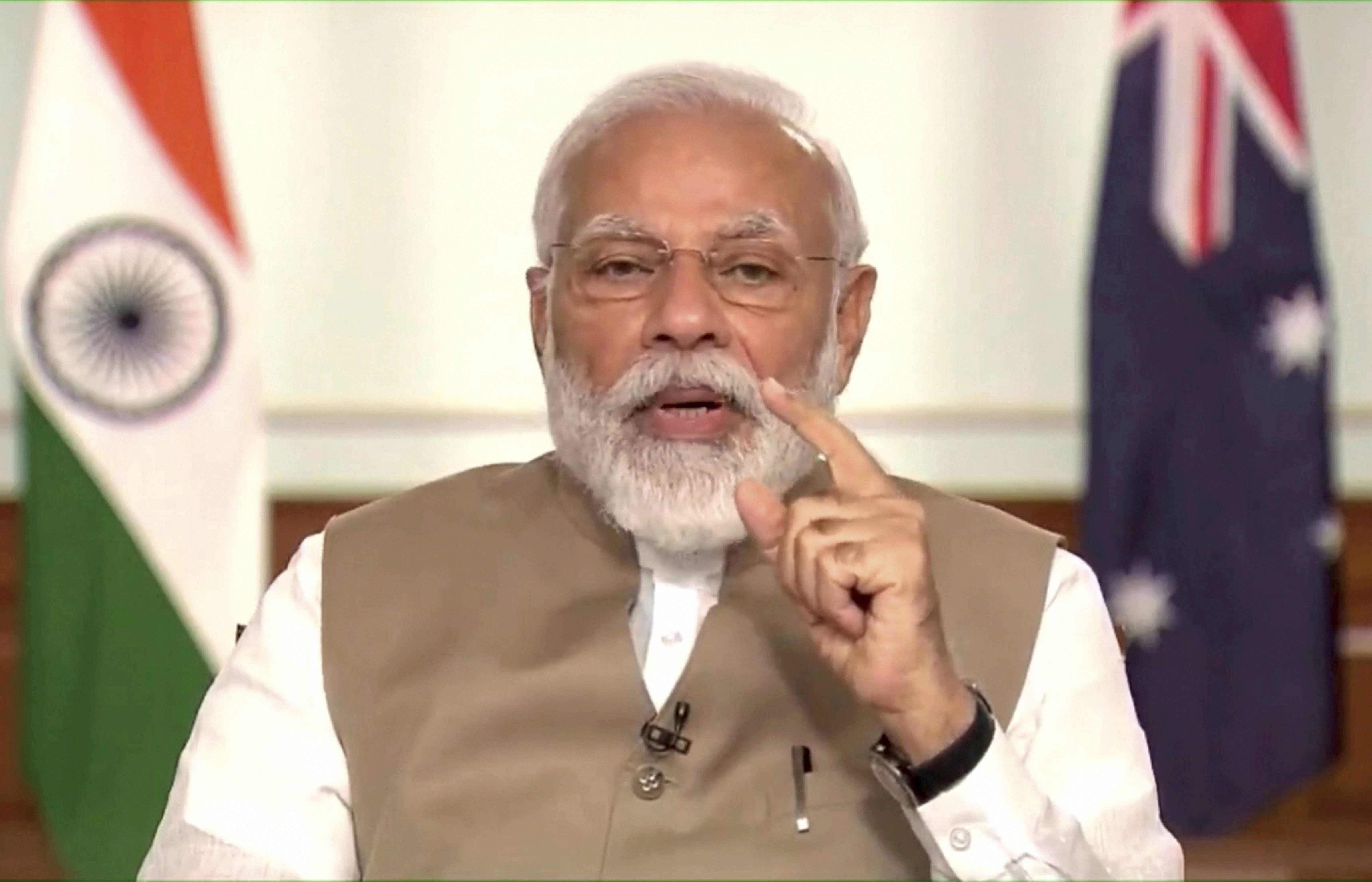 ---
---
A torrent of bad news, dismal data and dire forecasts continue to mock the Narendra Modi government's increasingly feeble assertions that it has a grip on the Covid-19 crisis. The World Bank has now forecast a 3.2 per cent contraction in the Indian economy this fiscal. Later this month, the International Monetary Fund is expected to review the projection in its World Economic Outlook in April which said India and China would buck the global trend and achieve growth rates of 1.9 and 1.2 per cent, respectively, this year. Kristalina Georgieva, the IMF's managing director, said last month that the world economy might take longer to recover from the coronavirus shock and indicated that the Fund might pare its forecast of a 3.2 per cent contraction in the global economy. The World Bank has projected a sharp 5.2 per cent contraction in the world economy. If the IMF pares its forecast as well, the world would be looking at the miserable prospect of a recession on a scale that has not been seen since the end of the Second World War. Most economists believe that the Indian economy will contract by up to 5 per cent this year. With the tax-to-GDP ratio tumbling to a 10-year low of 9.88 per cent in the year ended March 31 and a fiscal deficit that is expected to soar above 7 per cent from last year's level of 4.6 per cent, Moody's Investor Services had good enough reason to downgrade the sovereign credit rating to its lowest investment grade of Baa3.

The Centre may try to wish away the crisis and tie India's destiny to a kite of imagined numbers, but it is not going to change perceptions on the ground. The much-touted Rs 21 trillion stimulus package — laden with some airy-fairy promises of reform — has failed to address the immediate needs of an economy that is trying to shudder back to life after a prolonged lockdown. It is now even more apparent that it has been poorly funded. The finance ministry's recent announcement of an austerity drive confirms that Mr Modi's government has not committed any new spending and is merely drawing down on the pre-sanctioned budgets of a host of schemes run by different ministries.
If there is no increase in government spending, which levers will the Centre pull to stoke demand in the economy? That is the question on which Nirmala Sitharaman has continuously waffled. She has argued that if banks shovel credit to individuals and businesses, it will stoke a demand-side recovery. The fact remains that bank credit has been sluggish this year at 6.3 per cent as of May 22 against 12.7 per cent during the same period last year. It could get worse: a Crisil study has forecast credit growth of 0-1 per cent this fiscal. Banks have become extremely risk averse and continue to park their excess cash with the Reserve Bank of India, undeterred by the crimped returns as a result of the sharp cuts in the reverse repo rate.
Mr Modi's dream of creating a $5 trillion economy by 2024 seems like a mirage just now.