Editorial: Holistic index
The Multidimensional Poverty Index provides deeper insights into the constraints faced by the poor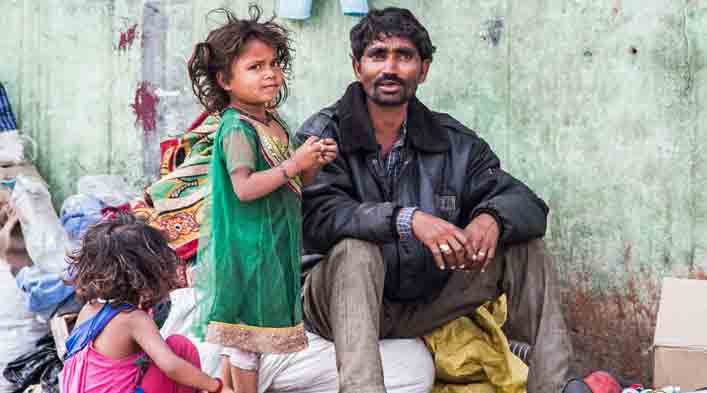 Representational image.
File photo
---
Published 30.11.21, 03:24 AM
|
---
Poverty is usually associated with the lack of economic means to survive adequately. Hence income is used as the most common measure of poverty. However, poverty as deprivation has many dimensions that are important in leading a quality life where certain capabilities are necessary. These capacities go beyond getting adequate food, shelter and clothing. Access to education and healthcare as well as to some basic political rights and civil liberties is an important determinant of the standard of living. Hence, more sophisticated measures of poverty go beyond income, consumption expenditures and calorific intake and take into consideration other things of value. Taken together, these valuable measures are referred to as multi-dimensional measures of poverty. According to the Niti Aayog, the first National Multidimensional Poverty Index shows that 25 per cent of India's population are poor, a figure that is higher than income-based measures of poverty. The MPI cited by the Niti Aayog was constructed from data obtained from the National Family Health Survey of 2015-16 (NFHS-4). Officials have claimed that the situation has improved since then. The Niti Aayog's MPI-21, still under construction, is based on 12 indicators covering such broad areas as education, health and the standard of living. The latest index has not yet been fully computed. More data are awaited from the NFHS-5. However, the initial data show that there has been considerable improvement since 2015-16. The MPI-2021 is expected to be officially released next year. What is noticeable are huge variations in state-level data. For instance, Bihar is the poorest state with 51.91 per cent of the population identified as poor. This state is followed by Jharkhand, Uttar Pradesh and Madhya Pradesh. Internationally, India ranks 66 out of 109 nations in the Global MPI-21.
There is some disagreement about the use of different forms of MPI as a measure of informative indices of the living conditions of the poor and, more importantly, the opportunities they have in leading a better quality of life. It is not difficult to realize that a family, while having adequate food and subsistence income, can still be handicapped if there are no schools in the neighbourhood or healthcare facilities are far away and of low quality. The MPI provides deeper insights into the types and extents of constraints faced by the poor. It also gives policy-makers a keener sense that poverty is not an individual condition caused by bad luck or laziness. Poverty is the result of an intersecting set of social problems that can be better tackled by public policy rather than by market forces and macroeconomic growth.