Mind matters
Civil societies play caregivers for mental health patients in India that fares poorly in the domain with women being the acute sufferers due to the stigma associated with it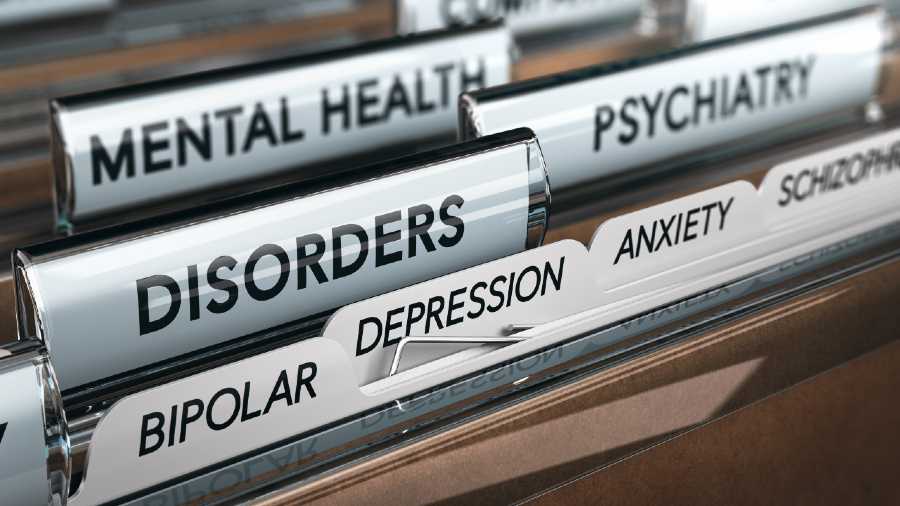 Representational image.
File photo.
---
Published 09.05.22, 03:10 AM
|
---
The Accidental Deaths & Suicides in India report 2020, released along with the National Crime Records Bureau data, revealed that India had lost more people to suicide — about 1.53 lakh citizens — than to the coronavirus that year — around 1.4 lakh deaths. Among the former, about 71% were men — small business owners, students and daily wage labourers, the three segments of the population adversely impacted by the national lockdown. Women and transgender people accounted for the remaining 29% of deaths by suicide, with 50% of the women committing suicide being homemakers.
While conversations around mental health have increased since the advent of the pandemic, the majority of these speak the language of the dominant bio-medical model that attributes mental health to individual factors, ignoring the impact of socio-political and cultural conditions. The consequences of gender roles, gender-based discrimination, gender-based violence, sexism at the workplace, caste discrimination, ageism and homophobia on the mental health of women are largely under-discussed or dismissed.
Moreover, there is stigma around the mental health of women and those seeking help for it. A study published in the Economic and Political Weekly in 2017 reported that while women and men coming for psychiatric care report the same levels of depression or anxiety, the level of stigma faced by women is far higher. Often, markers of mental illnesses — anxiety — get trivialized or remain undiagnosed on account of gender bias. Medical gaslighting — the phenomenon of mental health professionals making patients question their own lived experiences — is a common experience for women. Furthermore, the pressures of a casteist and heteronormative society on bahujan women or lesbian and bisexual women can be crippling. Representations of mental illness in women in popular culture have also contributed to prejudices about mental illness and help-seeking, with women being either portrayed as distant mothers neglecting their children, 'crazy women' involved in crime, or screaming women being dragged to mental institutions.
The Mental Healthcare Act of 2017 was monumental in certain aspects, principal among them being the decriminalization of suicide and the focus on access to mental healthcare without discrimination. But how far has mental illness been destigmatized in India? Does the male-centric foundations of psychology and healthcare allow women to be heard, understood and treated?
While stigma and sexism act as barriers for diagnosis and access to safe mental healthcare for women, gender-based discrimination also impacts women in State-run psychiatric institutions. As recently as 2021, the Supreme Court, responding to a 2020 study conducted by NIMHANS that documented the deplorable conditions of women who are subjected to abuse and deprived of even such basic amenities as sanitary napkins, directed the State to uphold the fundamental rights of female patients in psychiatric institutions.
So where do women go in a patriarchal, casteist, homophobic society where mental illness is taboo? Community and civil society often step in when the State fails. Hearteningly, several community-driven initiatives have sprung up providing mental health support while acknowledging the overlaps between mental health and social, political and cultural factors: Blue Dawn is one such mental health support group run by and for bahujan; the Mariwala Health Initiative provides queer-affirmative mental healthcare support and also trains mental health professionals in the same; while the 'Atmiyata' project in Gujarat is also implementing a community mental healthcare system to help humanize mental illnesses.