Editorial: Meet the real 007
James Bond, evidently, is turning believable, even human; what does this mean for a culture intoxicated with over-the-top fantasy?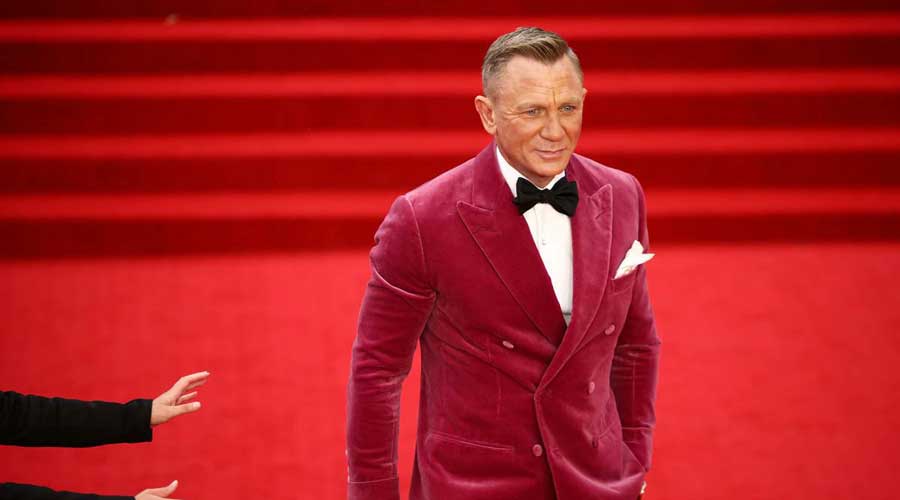 ---
Published 09.10.21, 12:50 AM
|
---
Spies, real or imagined, belong to the twilight zone. Furtive or ambiguous at best, their shadowy self is their greatest weapon to avoid detection. Some of the greatest flesh-and-blood spies of the world perfected this art of subterfuge. Melita Norwood, for instance, was an 'innocuous' assistant to the director of one of Britain's atomic research centres, passing secrets on to the Russians. She evaded identification for almost four decades. Harold Philby's access to the upper echelons of power — something that even surprised the usually unflappable Stalin — was made possible only because of his unassuming ways. Larry Wu-tai Chin, a mole for the Chinese communist party, went on to occupy sensitive positions in the American administration and military.
Ironically, the carefully constructed image of the spy as a secretive creature was blown to smithereens with the arrival of — albeit on screen — the biggest spy of them all. James Bond has always been brash, ostentatious, promiscuous, larger than life — in other words, 007 is everything that manuals on espionage around the world would surely ask promising candidates not to be. But it seems that even Bond has had his all-too-visible wings clipped. In his latest adventure — No Time to Die has been received with a tumultuous welcome — the spy is hardly the over-the-top hero he is known to be. Pussy Galore would note — with relief — that James no longer forces himself on non-consenting women; neither does he leave Alcoholics Anonymous shaken and stirred by guzzling endless alcohol; he also seems to have discovered, at long last, that women and ethnic minorities need to be respected. The testosterone-driven, unabashedly masculine, gun-loving Bond seems to have become — almost — a modern, suave, self-effacing gentleman. Even his vocation has acquired a touch of realism. Bond, like his real peers in the British Secret Intelligence Service, tries to shun the licence to kill.
The reasons for Bond becoming believable could be many. Middle age — Bond is, initially, in retirement in the film — cools down both testosterone and adventurism. After a lifetime of promiscuity and spilling blood, Bond could well be suffering a bite from his conscience. But James's bonding with reality could also be because of a deeper, collective anxiety. In a world battling existential crises — from environmental Armageddon to a lethal virus — humanity seems to have discovered that heroes in real life do not wear tuxedos or capes: they, more often or not, are found draped in a doctor's coat, wearing the scientist's glasses or in workman's clothes hunched in front of a computer.
This tempering of the imagination with a dose of realism is likely to be temporary. Yet it could have interesting implications on the fictive realm — writing, cinema and the arts. Could culture's renouncement — however transient — of the Believe it or Not syndrome lead to the revitalization of the wave of realism in the dizzyingly diverse creative universe? This could well be a sobering comeuppance for a civilization that has brought itself to the very edge of the abyss with the help of hubris and toxic fantasies.