Letters to the Editor: Man-made in farmlands can aid long-term conservation
Readers write in from Sholavandan, Raipur, Chennai and Calcutta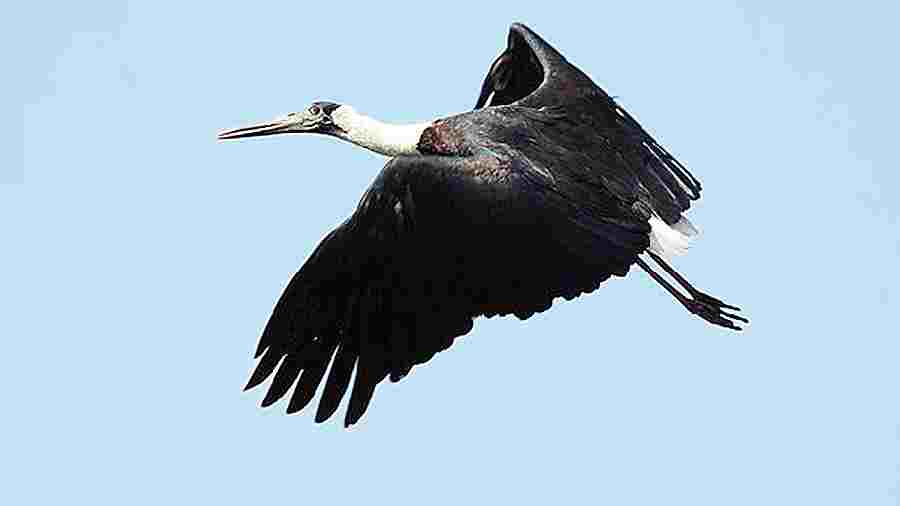 ---
Published 22.08.22, 03:56 AM
|
---
Nest in peace
Sir — As bird populations across the globe steadily decline, the woolly-necked stork is thriving in India, particularly in Haryana. So much so, that its status on the International Union for Conservation of Nature Red List has been revised from 'vulnerable' to 'near-threatened'. Yet, tree-nesting waterbirds, such as the woolly-necked stork, can have a fragile relationship with farmlands, given that their survival depends on the retention of trees amidst crops. But research shows that artificially-made features in South Asian farmlands such as irrigation canals, tanks and reservoirs, can aid long-term conservation with minimal expenditure. This aspect must be looked into.
Sobhita Dey, Calcutta
Contrarian stance
Sir — As soon as the Union minister for urban development, Hardeep Singh Puri, tweeted that Rohingya refugees living in New Delhi would be accommodated in flats meant for the economically weaker sections, the home ministry issued a stern denial, referring to them as illegal foreigners. Such contradictory statements from two key ministries reflect poorly on the Bharatiya Janata Party government. As a country aspiring to become a global superpower, India cannot turn a blind eye to the plight of the Rohingyas. It is time the Union government enacted a law to ensure that refugees of all religions are treated with dignity.
M. Jeyaram, Sholavandan, Tamil Nadu
Sir — The Rohingya housing issue seems to be an example of the clash between the Narendra Modi government's foreign policy commitments and its domestic politics. The treatment of the Rohingya, who fled to India after State-sponsored ethnic cleansing, has also been far from the government's much-touted slogan of Vasudhaiva Kutumbakam. Instead, they have been stigmatised by local authorities and intelligence agencies who accuse them of criminal and terrorist intent.
Priyanshi Sharma, Raipur
Bitter pill
Sir — There is a hue and cry about the makers of the Dolo 650 engaging in unfair practices to increase sales of the drug during the pandemic. Apparently, freebies worth 1,000 crore rupees were distributed among doctors to promote the product. But such practices are not unique to any one pharmaceutical company. One can see medical representatives queueing up outside most doctors' chambers and outpatient departments to offer medical practitioners gifts. Hapless patients bear the brunt of such malpractices.
Amit Brahmo, Calcutta
Sir — Nicknamed the pandemic's 'favourite snack' and the source of multiple social media memes, Dolo 650 registered sales of over Rs 500 crores since March 2020. But doctors have pointed out that a dosage of 650 mg makes no sense. However, medicines above 500 mg have no price caps and this is why doctors are encouraged to push these more expensive drugs. One is forced to ask what is the logic behind removing price caps on medicines above 500 mg? There could be price caps based on the cost of manufacturing, ensuring that both consumers and producers get their money's worth.
Rimjhim Das, Calcutta
Penalty corner
Sir — The suspension of the All India Football Federation by the sport's world governing body, Fifa, will have serious implications on Indian football ("Red card", Aug 20). Besides the humiliation of losing the hosting rights to the Under-17 Women's World Cup in October, this will also leave our national teams ineligible to participate in international tournaments. The discrepancies in the AIFF need to be addressed urgently. Players cannot lose precious time from their careers.
Ranganathan Sivakumar, Chennai
Unfair practice
Sir — The new trend of smartphone manufacturers not adding chargers with the devices is a worrying one. More so, since charging technology is upgraded almost with each phone model. This makes it difficult for users to find generic chargers at nominal prices. Since buying a charger separately includes extra packaging, this is also not good for the environment. Consumer protection forums should look into this.
Shivang Agarwal, Calcutta
Choose wisely
Sir — Euthanasia is considered a crime under Section 309 of the Indian Penal Code ("Delicate debate", Aug 18). However, if a patient is in unbearable pain and wants to end his or her life it should not be a crime. Subjecting patients to unnecessary pain is not ethical. The Indian government must consider the issue of euthanasia more closely.
Sneha Maji, Calcutta
Parting shot
Sir — It is great news that the Calcutta-born British journalist and broadcaster, Amol Rajan, has been selected as the host of the iconic BBC quiz show, University Challenge ("City boy to present 'best antidote to cynicism'", Aug 19). It would be a delight to see him follow in the illustrious footsteps of Bamber Gascoigne and Jeremy Paxman.
Rupanjali Samadder, Calcutta