Mahua Moitra's speech is relevant in the context of Pakistan, too
Pakistan is fast turning into a fascist State under the garb of a democratic dispensation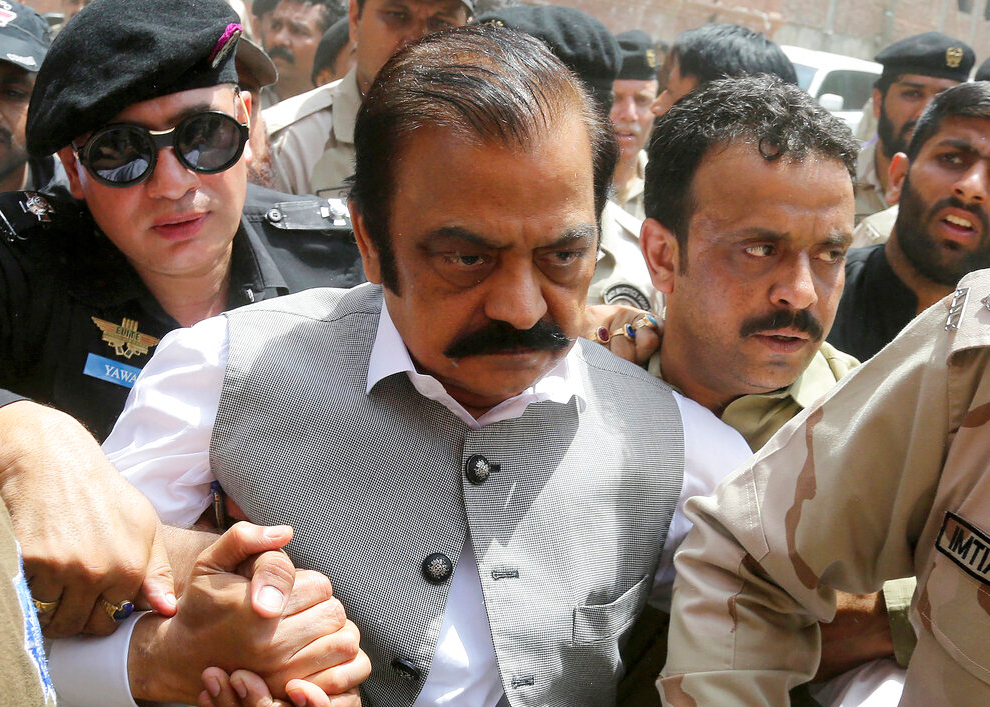 ---
---
A recent speech by a first-time Indian parliamentarian, Mahua Moitra, became quite a sensation. In it, she had read out the signs of early fascism from a Holocaust poster. Some of the points she made are equally important in the context of Pakistan: the "unimaginable subjugation and controlling of mass media", "erosion of independence in our electoral system" — all this and more are going on in Pakistan these days.
Pakistan is fast turning into a fascist State under the garb of a democratic dispensation. The Pakistan Tehreek-e-Insaf government is trying its best to decimate Opposition parties. The arrests of Opposition leaders continue.
The recent arrest of Rana Sanaullah, a senior leader of the Pakistan Muslim League (Nawaz), sent shivers down the spine of many. He was arrested in an alleged drug bust: 15 kilogrammes of heroin was 'recovered' from his car. Rana can face a death sentence in this case. He is being kept in terrible conditions in prison while his family is running from pillar to post to help him. Even Rana's political rivals admit that he may be many things but he is certainly no drug lord.
The Pakistani media are going through a tough time too. The financial crunch caused by economic instability is one factor. The other important factor is censorship. Media censorship is at its peak. Senior journalists say this sort of censorship wasn't witnessed even during General Zia's military rule. There are topics one cannot discuss on mainstream media. Words are being banned, columns dropped, as are columnists who are disliked by the powers that be. Television channels were sent a notice by the Pakistan Electronic Media Regulatory Authority for airing Maryam Nawaz's press conference just a few days ago where she played a video of a sitting judge admitting that he was blackmailed into giving a judgement against the former prime minister, Mian Nawaz Sharif. Three channels — Channel 24, Abb Takk and Capital TV — have been taken off air because they covered Maryam Nawaz's political rally the next day. Hamid Mir's interview with the former president, Asif Ali Zardari, was taken off air within a few minutes without any explanation.
Journalists who are critical of the government and the Establishment are being harassed and threatened. Asma Shirazi's house was broken into twice in recent days.
Shirazi and Mir are facing online harassment at the hands of the troll army. The Twitter accounts of some journalists have been forcibly deactivated due to pressure from the powers that be.
Rights activists are being hounded by the State. Political opponents are being jailed. Journalists are being silenced. If these are not early signs of fascism, then what are?
The prime minister, Imran Khan, and his party have taken Pakistan's politics back by several decades. The Establishment's control over everything was a norm back in the 1990s when the governments led by Nawaz Sharif and the (late) Benazir Bhutto played musical chairs — one dispensation succeeding another with none of the governments completing their tenures. Fake cases and media censorship were common occurrences during this decade that finally culminated in a coup by Pervez Musharraf.
The culture of abusing opponents was there in the 1990s as well but it wasn't as bad as it is today. There is another difference. Back then, there weren't any private news channels and there was no social media. These two factors have contributed to the polarization in our society.
The kind of language that is being used against Maryam Nawaz and Bilawal Bhutto online makes one wonder whether these faceless people operating anonymous accounts are horrible people in real lives as well. The kind of online abuse directed at journalists is also something that impacts us. We try to pretend that we are above all this but to be honest, it does leave a mark. No matter how strong you are, the abuse impacts you psychologically. This environment of censorship and the targeted attacks are not just frustrating but also suffocating. Pakistan has had a history of resistance against military dictatorships and even autocratic civilian rulers. There is a pushback even today, but the methods adopted by the State right now are extremely dangerous. One has to tread very carefully.
We don't know how long this style of rule would last; how long the muzzling of the media would continue; how many Opposition leaders would be put behind bars; how many activists will be harassed in order to put them in line. Perhaps this will continue for the next five years. Or maybe the resistance to such measures would force the government to back down.
Maryam Nawaz and Bilawal Bhutto are taking bold stances on many issues. Many journalists are now speaking out. But there is pessimism still. Maybe some people have given up. But we cannot afford to give up. One hopes that the pushback against fascism will continue.