Looks like our international halo is wearing off
Even 'friendly' FT has been scathing of BJP govt's betrayal of India's founding principles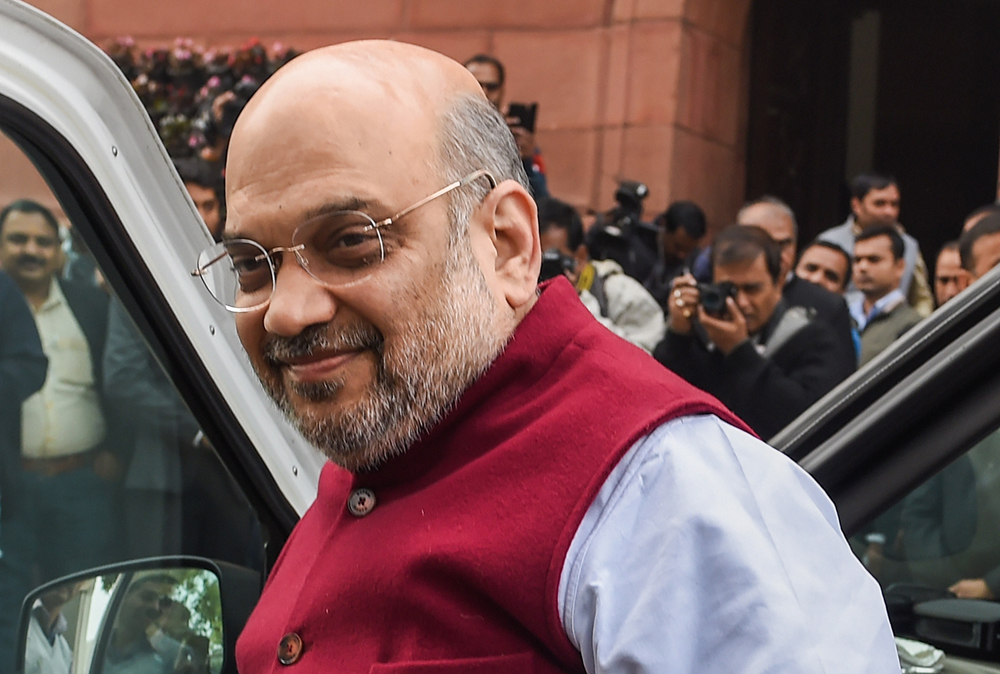 ---
---
For the Western press India has always been a beacon of hope: a country where elections are held with almost monotonous regularly; a country that upholds equality and the rule of law. And a country where the courts can intervene to rein in a government that overreaches itself.
But India may have fallen off its perch in recent months. The Financial Times Editorial Board didn't hold back when talking about the Citizenship Amendment Act. It described it as "a milestone in premier Narendra Modi's campaign to reshape India into an overtly Hindu nation".
The FT, which has always been a cheerleader for India, also didn't mince its words in writing about the National Register of Citizens (NRC) exercise carried out in Assam. "If India wants to preserve its moral claim to influence as the world's largest democracy… it should avoid going down a path that could demote millions of long-term residents to second-class status — or worse — on the basis of religion."
In the Western world, there have always been two views about India. Stacked against China, India clearly came out second in the growth and economy sweepstakes. But India scored as the world's largest democracy where the rule of law and equality were enshrined in the constitution. It is one of the few countries east of Suez where democracy is a way of life.
But these have been a tumultuous few months in the nation's existence. And outside observers are beginning to wonder whether equality under the constitution in India is going to come with riders in the future. Says The New York Times, describing how events have happened in swift succession: "First came the Assam citizenship tests. Then Mr Modi stripped away autonomy and statehood for Kashmir, which used to be India's only Muslim-majority state. And last month, Hindu fundamentalists scored a big court victory allowing them to build a new temple over the ruins of a demolished mosque in the flashpoint city of Ayodhya."
The BJP's top leaders have insisted both in Parliament and outside that its actions are not aimed against Muslims. But the foreign newspapers clearly aren't buying that argument. The NYT added scathingly in another story that: "Since the BJP's landslide re-election in May, Mr Modi's administration has celebrated one Hindu nationalist victory after another, each a demoralizing drumbeat for Muslims."
The Washington Post has taken much the same line describing the last few months. A story written after the passing of the CAA said: "Mr Modi has moved swiftly to implement his party's agenda of emphasizing Hindu primacy in India."
The government has also come under fire for what it says as much as what it does. Home minister Amit Shah hasn't been afraid to use strong language and that has been noticed. Newspapers around the globe from Singapore's Straits Times and Bangladesh's Daily Star reported Shah's diatribe against illegal immigrants and his vow to "throw them into the Bay of Bengal". Said Straits Times: "The government has also indulged in increasingly harsh anti-migrant rhetoric. The country's powerful interior minister has called migrants who entered the country illegally "termites". And pledged to expel them."
What's been particularly conspicuous is that in recent months India and the government's moves have graduated from the news pages to the editorial pages of the world's leading newspapers where India's catching considerable heat. The Financial Times and The Guardian castigated the government for betraying the principles on which the Indian republic has been built.
The FT stressed how India had always been very different from Pakistan and said: "After independence and partition in 1947, India was established on the principle of secular democracy. While Pakistan's founders defined their country as a homeland for the subcontinent's Muslims, India — though Hindu-majority — was not defined by religion but envisaged as a country where diverse faiths could coexist."
The FT then talked about the NRC and how it could create millions of stateless citizens. It ended finally with a stern admonition: "If India wants to preserve its moral claim to influence as the world's largest democracy, moreover, it should avoid going down a path that could demote millions of long-term residents to second-class status — or worse — on the basis of religion."
On the 100th day of Modi 2.0, The Guardian editorially passed a harsh judgement, saying: "He has ruled rashly and in his party's narrow interest, keeping the electorate aroused with nationalist delusions that only he can protect India from its rival, Pakistan, and the majority community from "fifth columnists".
The Guardian added that, "India risks becoming an ethnic democracy with an implied two-tiered citizenship. It is not one yet. However, in deed Mr Modi gives the impression that this is desirable."
The government will, of course, insist that the foreign press is always ready to criticise India unfairly. But that isn't true. Certainly, the FT has always given India wide coverage and even attempted to set up shop in India back in the 1990s. Gideon Rachman, its chief foreign affairs commentator, now is unenthusiastic about what's happening in India but his tone is more one of sorry than anger. He observed that: "The world's democracies are desperate to believe in India. From Washington to Tokyo, and from Canberra to London, the country is viewed as an indispensable counterbalance to China."
Even in Asia, the government's moves have been remarked on with disappointment. Hong Kong's South China Morning Post trenchantly observed that, "India has chosen to beat a reverse path. Tired of the country's stable democracy, preserved for seven decades after a blood-soaked independence, its muscular new caretakers are urgently poking old wounds in the hope of stirring up India's demons." It added: "The bill's diabolical genius lies in what it does not mention. For example, it does not specifically say Muslims need not apply."
The government has shrugged off criticism, though it may sting occasionally. At a seminar in Washington, Foreign minister S. Jaishankar made light of critical commentary, saying: "Let's not kid ourselves. The world is an ideological place. Not everybody is as fair, as objective, as we would like them to be." He made it clear he didn't think much of the critics, saying: "We take what comes from different quarters and we see who is saying that and when you see who is saying it, you shrug your shoulders and you move on." While India may move on, though, its international halo seems to be wearing off.