Letters to the editor: Tom Daley knits at Tokyo Olympics
Readers write in from Calcutta, Hooghly, and South 24 Parganas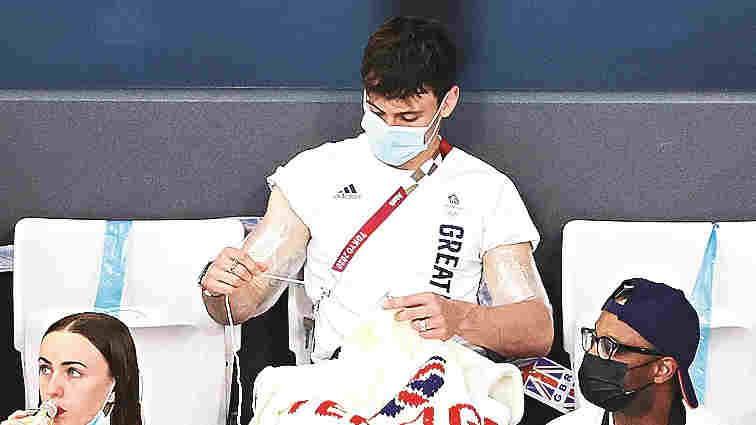 ---
Published 11.08.21, 01:55 AM
|
---
Set an example
Sir — The Olympic gold medalist, Tom Daley, has recently made the headlines for knitting a medal pouch and an Olympics-themed cardigan at the Tokyo stadium. Daley has set a rather positive example for men. Knitting is an art form usually associated with women. Coming from a gold medallist athlete, such a gesture could go a long way toward breaking the prejudices associated with the different genders.
Priyasha Sen,
Calcutta
Tearful goodbye
Sir — The unexpected departure of Lionel Messi from FC Barcelona, a club that has been home to him since his teenage years, has left the football fraternity nonplussed and the man himself scrambling for words. But his tears at his final press conference for the Catalan giants spoke louder than words.
Watching Barcelona play will never be the same again; it will be equally strange seeing Messi in a jersey other than the signature red and blue stripes that have become synonymous with his name. Football fanatics like myself will surely be pining for one last glimpse of him putting the ball past the goalkeeper at Camp Nou.
Uddipta Banerjee,
Calcutta
Sir — It is sad news for supporters of FC Barcelona across the world that the legendary footballer, Lionel Messi, is going to end his 20-year-long career with the club. He has played 788 matches for the Spanish club, and helped it clinch 35 trophies. Barcelona fans were hoping against hope that the Argentine star would stay on with the club. They must be really disappointed.
Sourish Misra,
Calcutta
Sir — The saying, 'All good things must come to an end', seems to have been meant for the day Lionel Messi bid goodbye to FC Barcelona. What Messi has done for the club, as much as the club has done for Messi's career, will be remembered by all football lovers. Hopefully, as Barcelona and its star player part ways, both stakeholders do well.
Abhijit Choudhury,
Hooghly
Act now
Sir — In his article, "Remove the stain" (Aug 6), Prabhat Patnaik has established beyond a shadow of doubt that the citizens of free India face more torture through the invocation of the Unlawful Activities (Prevention) Act by the authorities by way of a long period of incarceration without trial than what the freedom fighters faced at the hands of the British.
Freedom fighters were treated as political prisoners. They were provided with newspapers, books and other such items. Many of them composed excellent books sitting in jail — Jawaharlal Nehru's Discovery of India is an example. In contrast, in independent India, people arrested under the UAPA receive the most insufferable treatment, many aspects of which came to light in connection with the unfortunate case of Father Stan Swamy.
Most laws are enacted by the legislature. It must, therefore, also be accountable for the torture inflicted on citizens through draconian laws. But the judiciary must not look the other way either. After all, it occupies the top echelon in all legal matters.
Sanjit Ghatak,
South 24 Parganas