Letters to the Editor: TikTok helping diminish the idea of trauma
Readers write in from Calcutta, Raipur, Ujjain, Tiruchirappalli and Ernakulam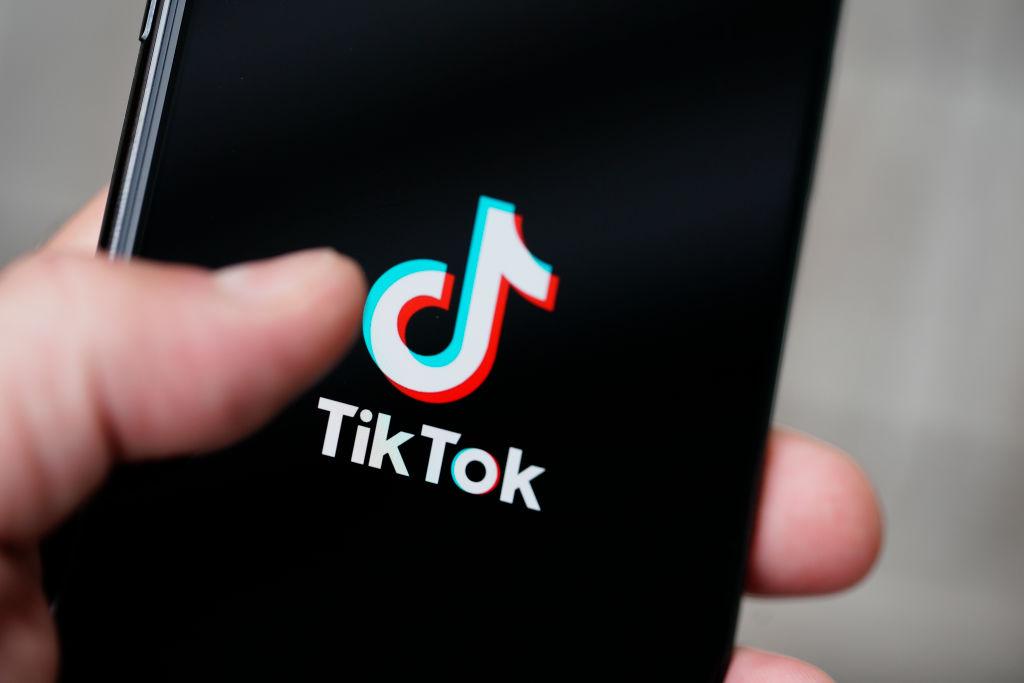 Representational image.
File photo
---
Published 07.02.22, 12:04 AM
---
Trivializing trauma

Sir — The word, trauma, comes from the ancient Greeks, who defined it as physical injury. While the term is still used to describe physical harm, it is now more commonly expressed in an emotional context. But as words gain useful new meanings, they can also lose precision. With thousands of self-appointed 'wellness' and 'life' coaches emerging on platforms like TikTok, the idea of trauma has been diminished. #Traumatok claims that anything from struggling with decision-making to the inability to stop scrolling are not just products of indecisiveness or boredom, but also 'trauma responses'. That's a rather traumatic thought.

Jhuma Sanyal,
Calcutta

First step

Sir — One of the most striking moves in the Union budget for 2022-23 is the introduction of a taxation regime for virtual digital assets. The finance minister, Nirmala Sitharaman, has proposed to tax all profits from transactions in such assets at 30 per cent along with the applicable surcharge and cess; a 1 per cent tax is to be deducted by buyers while trading in any virtual digital asset beyond a threshold. The proposed tax regime indicates that the outright ban that was signalled in the nomenclature of a proposed cryptocurrency law last year is off the table. This is heartening.
 
The government must now engage an expert panel to formulate laws that will regulate the acquiring of and trading in such digital assets. Without such regulations, the proposed tax regime will be difficult to implement.

A.K. Sen,
Calcutta


Strong base

Sir — The resumption of the Ranji Trophy after a year's break is great news. This will ensure that young people capable of playing first-class cricket, especially those who do not have Indian Premier League contracts to fall back on, will be able to focus on their game. Often, financial woes force young cricketers to take up alternative professions.
 
But there is more to it than that. The resumption of the Ranji Trophy means that there will be a bench of players ready and able to graduate to the national team. Those on the fringes of selection will also get another chance to impress the selectors.

Sujoy Das,
Raipur, Chhattisgarh
 
Sir — The Ranji Trophy is the nursery for international cricketers. The head coach of the Indian men's cricket team, Rahul Dravid, has often spoken about playing it for five years before being called up for India. There was indeed a time when even those players who had made it big internationally were happy to turn out for the Ranji Trophy. Now, however, most make excuses to stay away. This is unfortunate. Imagine the thrill of witnessing Virat Kohli take on Ravichandran Ashwin.

Anindya Halder,
Calcutta

Sir — Ravi Shastri, former Indian batsman and erstwhile coach of the Indian men's cricket team, has rightly called the Ranji Trophy the "backbone" of Indian cricket. Unfortunately, in recent times, it has been overshadowed by the glitz and glamour of the IPL. The latter might be more exciting — it is definitely more lucrative — but nothing can prepare a cricketer for first-class formats the way the gruelling Ranji Trophy can. It is the cradle of future stars.

Indranil Sanyal,
Calcutta


Haste makes waste

Sir — Speed does not equal quality. Halfway through its five-year term, the current Lok Sabha has passed more than 100 laws. The 16th Lok Sabha — the previous term of the National Democratic Alliance — had during its entire term passed 133 laws, which was 15 per cent more than the number passed by the 15th Lok Sabha. Laws are meant not just to keep order in society but can also be powerful instruments of change. But badly made ones do not work as intended and are ineffective. A law, once made, often stays on for a long time since changing a law takes time and effort, even when the legislation is ineffective or counterproductive. Therefore, each law passed by Parliament should be as free from defects as possible.

Amit Basu,
Calcutta


Change tack

Sir — The president of the United States of America, Joe Biden, made a celebratory announcement recently: Hajji Abdullah, the leader of the terrorist group, the Islamic State, had died in a raid by American special-operations troops in northwestern Syria. The raid, Biden said, was a "testament to America's reach and capability to take out terrorist threats no matter where they try to hide..."
 
But will killing an insurgent leader disable the group? The previous leader of the Islamic State, Abu Omar al-Baghdadi, was killed two years ago, in another American raid. Yet, Hajji Abdullah — Baghdadi's successor — also known as Abu Ibrahim al-Qurayshi, carried out an audacious attack just last month. America must change tack.

Jignesh Patidar,
Ujjain

Guards up

Sir — The World Health Organization chief, Tedros Ghebreyesus, recently noted that 90 million cases of Covid-19 have been reported since the omicron variant was first identified. His statement comes in the context of countries easing their restrictions amid public fatigue. This poses a problem as most people appear to believe that omicron is less threatening compared to previous variants. Ghebreyesus underlined that this is false — the virus continues to evolve and four of the six WHO regions globally are reporting an increasing trend in deaths. This is not the time to let down our guards.

Santhanam S. Iyer,
Tiruchirappalli


Parting shot
 Sir — The deliberate killing of Gangetic dolphins may have declined, but their inadvertent drowning in fishing nets continues unabated and must be stopped.

Kaveri Raj,
Ernakulam, Kerala