Letters to the Editor: The term, geriatric mother, is offensive and misleading
Readers write in from Siliguri, Calcutta, Chennai, Noida, Mumbai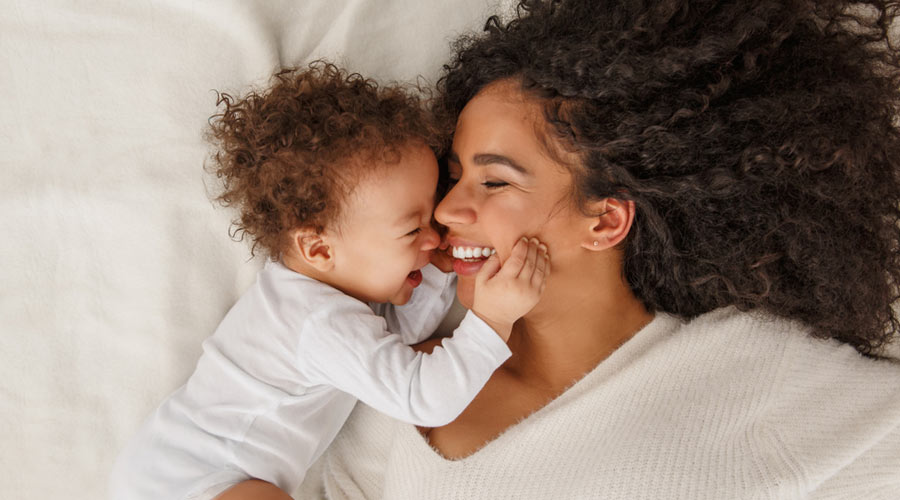 Representational image
Shutterstock
---
Published 08.04.22, 01:46 AM
|
---
Age no bar
Sir — There is a curious term used by doctors for pregnant women over 35 years of age — geriatric mothers. This deeply offensive term — it is fine for men to have children at  a similar age — is misleading. While it is true that pregnancy beyond a certain age can lead to additional complications, an increasing number of women are having their first child over the age of 35. Advancements in medical technology and general improvement in access to healthcare have enabled women to conceive at an age that lies beyond societal expectations. Women should not be discouraged from having children simply because of age.

Mrinalini Pradhan,
Siliguri
Steady fall
Sir — The article, "Crooked shape" (April 6), by Sankarshan Thakur has brought to the fore the unfortunate state of affairs in present-day India. Muhammad Ali Jinnah had worried that if Muslims chose to stay in a Hindu-majority India, they would be subjugated. But Mahatma Gandhi and Jawaharlal Nehru had been steadfast in their vision of building a secular nation. But it seems that 75 years on, Jinnah's fears are coming true. The Karnataka government's ban on hijab in educational institutions and demands to restrict halal meat, among other discriminatory measures, show that the rights of Muslim citizens are being curtailed. The founding fathers of the nation could not have imagined that this day would come.

Arunava Choudhury,
Calcutta

Sir — Sankarshan Thakur is right to say that New India has belittled the Constitution. The Bharatiya Janata Party government has sown the seeds of communalism and crushed dissenting opinions in the guise of concern for national security. We must take a stand against the forces of Hindutva before it is too late.  

Himalaya Mukherjee,
Calcutta

Timely offer
Sir — It is heartening that the information technology minister of Telangana, K.T. Rama Rao, has invited Bangalore's tech companies to migrate to Hyderabad and has assured them that the city has good infrastructure ("Hyderabad hate-free invite", April 6). This must come as a relief to business persons who are worried about the rising communal division in Karnataka — recently, the executive chairperson of Biocon, Kiran Mazumdar-Shaw, expressed concerns about the marginalization of Muslims in the state.
Karnataka was once a favoured destination for entrepreneurs. It is now plagued with infrastructural and political troubles. Hopefully, the state government will realize its follies.

Debasish Chatterjee,
Calcutta

Historic feat
Sir — The Australian women's cricket team must be congratulated for winning their seventh ICC World Cup ("Healy runs final show as Aussies claim 7th crown", April 4). Australia defeated England by 71 runs in the final. The Australian batsman, Alyssa Healy, scored 170 off 138 deliveries, racking up the highest score by an individual in any World Cup final. The Aussies set a mammoth target of 357 for England.
The English team played well throughout the tournament. The English player, Nat Sciver, scored an unbeaten 148 off 121 balls. Unfortunately, it was not enough to bridge the gap.

Janaki Mahadevan,
Chennai

Sir — Australia is a force to reckon with in both men's and women's cricket. The Australian women's team played superbly in this year's ICC World Cup. Alyssa Healy led from the front and her record-breaking innings of 170 in the finals tilted the match in favour of the Aussies.
The tournament also revealed that there is a huge difference in the quality of players between top and bottom-ranked teams. Players from the lower-ranked sides need to participate in more tournaments to improve their game. Hearteningly, the Board of Control for Cricket in India plans to start the women's edition of the Indian Premier League from 2023. Hopefully, this will provide exposure to all players.

Bal Govind,
Noida

High risk
Sir — A nationwide study has found that more than half of the newly-diagnosed diabetes patients in India have additional risk factors and has laid stress on the need for early diagnosis ("Diabetes 'very high risk' alert in India", April 4). A significant number of people in India have diabetes, primarily owing to changes in lifestyle and diet. There are several early symptoms of the disease but many people tend to ignore those signs for fear of an adverse diagnosis. Regular medical check-ups are crucial for a timely diagnosis. A healthy diet and disciplined lifestyle can help keep the ailment under control.

Kiran Agarwal,
Calcutta

Sir — Diabetes is one of the most common diseases in India. Lifestyle factors, such as obesity, physical inactivity, poor diet and stress, have contributed to a rise in the number of people afflicted by diabetes. Along with a healthy diet and exercise, people should also meditate. This could help manage the stress.

Suhaani Haldar,
Calcutta

Danger ahead
Sir — The article, "Talk less with telecallers: Cops" (April 6), by Monalisa Chaudhuri, reveals that cases of online fraud have considerably increased in the last two years. Although most people use smartphones, few know how to deal with fraudulent calls.
With the convenience of mobile banking and online payments, people have become relatively casual in sharing bank details over the phone. But it is unwise to click on links sent by telecallers over messages or give out personal information. We must remain vigilant and encourage others to do the same.

Jahnvi Agarwal,
Calcutta

Parting shot
Sir — The beaches in Mumbai may be different from the ones in Goa but they have a character of their own. People assume that Mumbai beaches are crowded and noisy but there are some, like Aksa, Marve, and Versova, that are secluded. The city also has a beautiful harbour overlooking the sea. Anyone visiting Mumbai must visit these places. Both the state and Central governments should prioritize the maintenance of these spots.
M.R. Jayanthy,
Mumbai