Letters to the Editor: The logic behind time travel
Readers write in from Calcutta, Bangalore, Hooghly, Ujjain, Gurgaon, Pune and New Delhi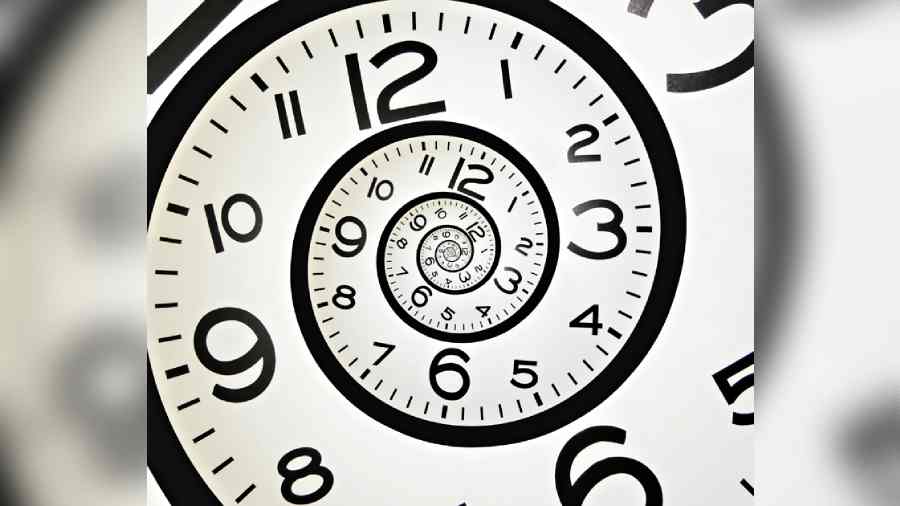 Time can thus only move in one direction — in other words, you cannot unscramble an egg
File picture
---
Published 05.07.22, 03:15 AM
|
---
Turn back time
Sir — Time travel makes regular appearances in popular culture. But time travel violates the second law of thermodynamics, which states that entropy or randomness must always increase. Time can thus only move in one direction — in other words, you cannot unscramble an egg. There are other paradoxes that stymie time travel: the 'grandfather paradox', for instance. We could hypothetically use a time machine to travel to the past and murder our grandfather before our father's conception, thereby eliminating the possibility of our own birth. Logically, one cannot both exist and not exist. But the simplest answer is that time travel cannot be possible because if it was, we would already be doing it. After all, who does not want to fix past mistakes?
Aditya Banerjee, Gurgaon
Plot twist
Sir — Even though the rebel Shiv Sena leader, Eknath Shinde, has been appointed the chief minister of Maharashtra, it is the Bharatiya Janata Party that has won ("BJP 'directive' makes Fadnavis Shinde's deputy", July 1). It was able to divide the Shiv Sena, which has been its only real competitor for the Hindutva vote. Since Shinde is dependent on the BJP's 106 members of the legislative assembly, he will be forced to toe its line.
N. Sadhasiva Reddy, Bangalore
Sir — Making Eknath Shinde the chief minister of Maharashtra was a political masterstroke by the BJP. First, Shinde hails from the Maratha community, which constitutes more than 30 per cent of the state's vote share. This will serve the BJP well. Second, it has effectively left the only party which could have defeated it in Maharashtra divided.
Jayesh Khasgiwale, Ujjain
Sir — Mumbai is the financial capital of the country and Maharashtra is one of the states with the highest number of MPs. Being in power in Maharashtra was, thus, crucial for the BJP.
Harshal Suresh Desale, Pune
Fatal apathy
Sir — It is heartbreaking that a 13-year-old boy died of electrocution in Calcutta after touching a lamp post in Narkeldanga ("Lamp post claims life of another schoolboy", July 3). Less than a week before this incident, a similar accident killed an 11 year old in Haridevpur. During the monsoons, heavy rain causes waterlogging in parts of the city, often leading to people losing their lives owing to electrocution. This happens every year. The municipal authorities need to be meted out stronger punishment to ensure that such incidents do not recur.
Khokan Das, Calcutta
Sir — Two deaths by electrocution in quick succession reveal the dangers lurking on the streets of Calcutta. It is shocking that the authorities failed to take corrective action after the first accident. What is worse, once again a blame game has commenced between the Calcutta Municipal Corporation and the Calcutta Electric Supply Corporation.  
Sukhendu Bhattacharjee, Hooghly
Crowd control
Sir — According to a report by the United Nations, India's urban population is estimated to stand at 675 million by 2035. The uncontrolled rise in population levels in India has been a matter of great concern for some time now. This puts pressure on the country's resources and increases the burden of poverty. Rapid urbanisation and haphazard development have also taken a toll on the environment. Perhaps the government ought to consider policies that encourage couples to have fewer children. The government also needs to do much more by way of encouraging and educating people about adopting contraceptive measures, especially in rural areas. Educating girls would also go a long way in curbing unchecked population growth.
Kiran Agarwal, Calcutta
Two sides
Sir — The ubiquitousness of smartphones among children, especially owing to online classes, has a good and a bad side. Some children use the reach of the smartphone to learn and sharpen their skills. Others use it to waste time. Smartphones can be blessings in disguise but one needs to be cautious about using them.
Jyotirbhanu Sharma, Ujjain 
Scientific temper
Sir — The inauguration of the giant sundial at Science City may have been relegated to a corner in most dailies, but we must celebrate the silver jubilee of one of the finest science museums in the country. Science museums nurture human curiosity. The idea behind science museums is not to educate people but to propagate scientific temper. Visits to such museums should be made mandatory in schools or else children will grow up believing that the flying chariots of the Ramayana were the world's first aircraft.
Dyutiman Bhattacharya, Calcutta
Search for truth
Sir — July 2 is observed as World UFO Day. This date marks the anniversary of the famed 1947 incident in Roswell, New Mexico, where an unidentified flying object was said to have crash landed. Rumours claim that the government has been covering up the incident ever since. World UFO Day serves as an occasion for people across the globe to watch the skies in search of UFOs and the existence of extraterrestrial beings. On this day, people gather in groups, hoping to spot UFOs with their telescopes, transmitters, communicators.  
Faizan Khan, Ujjain
Sir — World UFO Day may seem unscientific, but it is not. It should be treated as an opportunity to open the human mind to possibilities and to counter the human arrogance that we are alone in the universe.
Saheli Singh, New Delhi